Portway do their 'Fitbit' for Comic Relief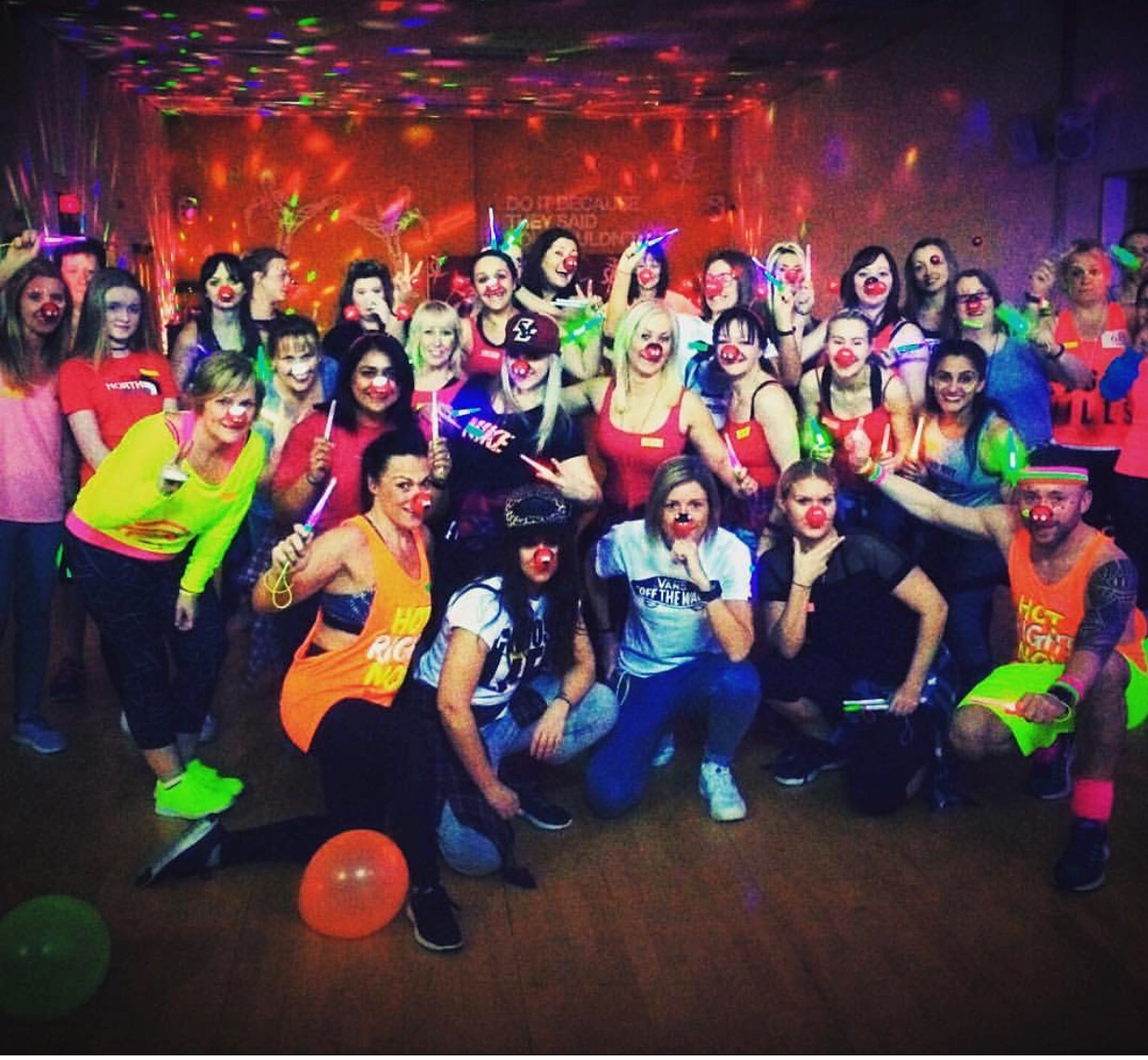 March saw Portway Lifestyle Centre taking part in the national Fitbit flick challenge where for every dance video posted online they would donate to Comic Relief. SLT is a non for profit registered charity and is always up for offering these great causes some support.
This was a fun week for all members and staff involved! Videos were flying in from all areas of the centre. We had gym staff, lifeguards, reception, sports development, group fitness instructors, cleaners, adult services, swim academy and customers all taking part. The atmosphere was amazing with everyone coming up with fun ways to showcase these videos. We finished it off with a dance-off version of the popular BodyJam vs Clubbercise classes, this was a great night with members and staff eagerly awaiting another fundraiser.
We raised close to £1500, due to people sharing the posts via Facebook, Twitter and Instagram as it started at £15 per video but was soon upped to £50 per video. The centre saw an increase in class attendances throughout the week too.
The centre's Facebook 'likes' increased as the fun atmosphere and excitement built over the week. The team and members can't wait for the next challenge to take part in. Two single tweets featuring our instructors & our now famous dancing cleaners reached over 6,000 timelines each! It is brilliant that many customers took their own photos and shared them across all the social media networks really helping spreading the great work of SLT, it's staff and fun-loving customers.
Good work everyone!