Pledge your support for the Black Country Rainbow Hour today!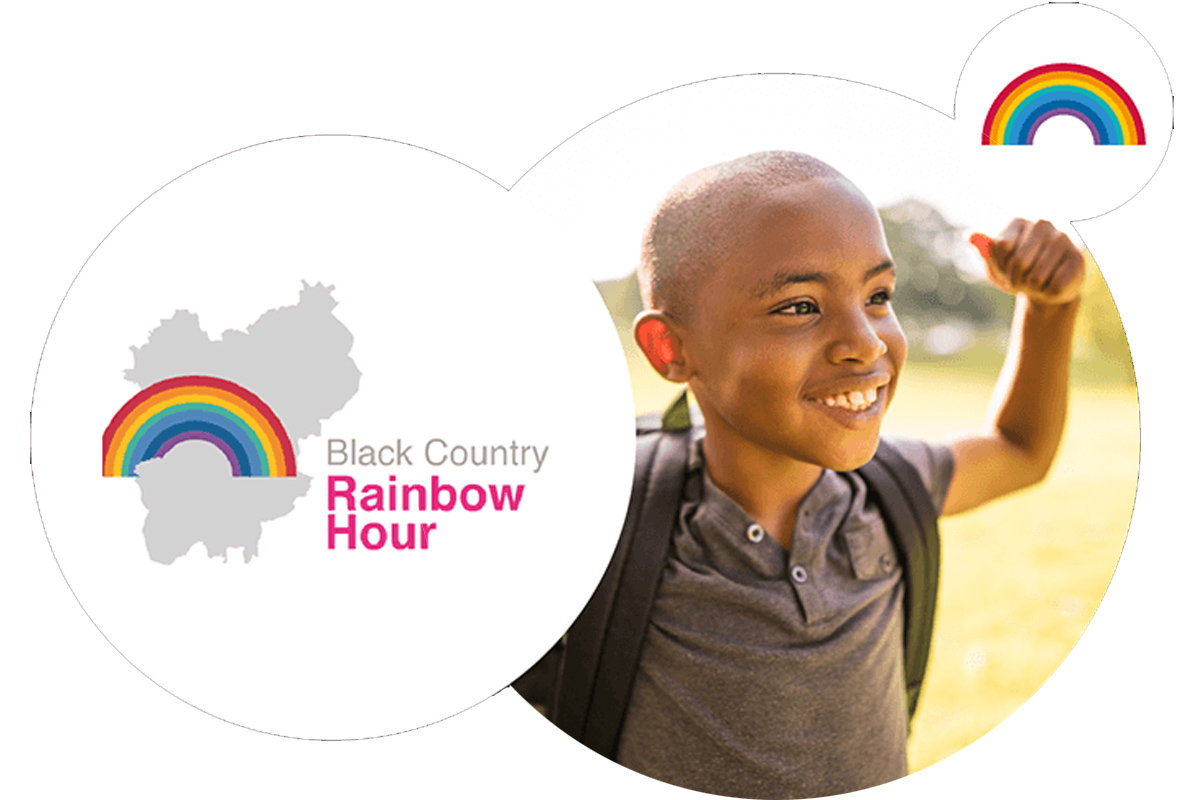 Active Black Country want to encourage all schools across the Black Country to incorporate wellbeing at the heart of all learning for their pupils. They are encouraging all schools to commit to and provide all pupils access to one hour of wellbeing and physical activity each day, whether that's during your school curriculum or for your pupils still learning remotely from home.
The Rainbow Hour can be flexible in format so schools can tailor it to their school day. You can split your hour into various intervals throughout the day, staggering activities based on your schools needs and to help with maintaining social distancing and adhering to the latest government and DFE guidance. Likewise, you can deliver this in a one hour block. It's completely down to you and your school!
Rainbow clubs is available which is a brilliant opportunity for schools to refine their Breakfast and After School Club offer through the use of delivering Rainbow Clubs, utilising previous Rainbow Booklets, resources and the Rainbow Theme Strands. Active Black Country are happy to support any schools on delivering Rainbow Clubs. You can find out more here.
Click here to download the February edition of the SMILE Rainbow Book
Schools, organisations and home educators can pledge their support here
For teens Active Black Country are also offering a Young Coach Academy, the programme will develop a cohort of 25-30 young leaders (16 to 18years old) who have had have an interest in or previous experience either volunteering or leading in sporting activities. Examples of individuals who we are looking for are those taking up opportunities within school, external school events (such as School Games) or within community settings.
As part of the programme members of the academy will receive a range of training and CPD including Team building, CV and employability work, safeguarding and inclusive training through a series of online and face to face (if possible later in the academic year) sessions across the academic year. This training will be led by a range of experts from across the region and will be tailored to the group's needs. There will be no cost for members joining the Black Country Young Coach Academy Programme with the programme developing individuals wider coaching skills rather than sport specific training.
There is still time for secondary schools to complete and return their forms before the deadline. Please Note – this is only for pupils 16-18. If you have any questions or would like more information on this please contact Tim Aldred - Tim_Aldred@blackcountryconsortium.co.uk