People of Sandwell go the extra mile for Sport Relief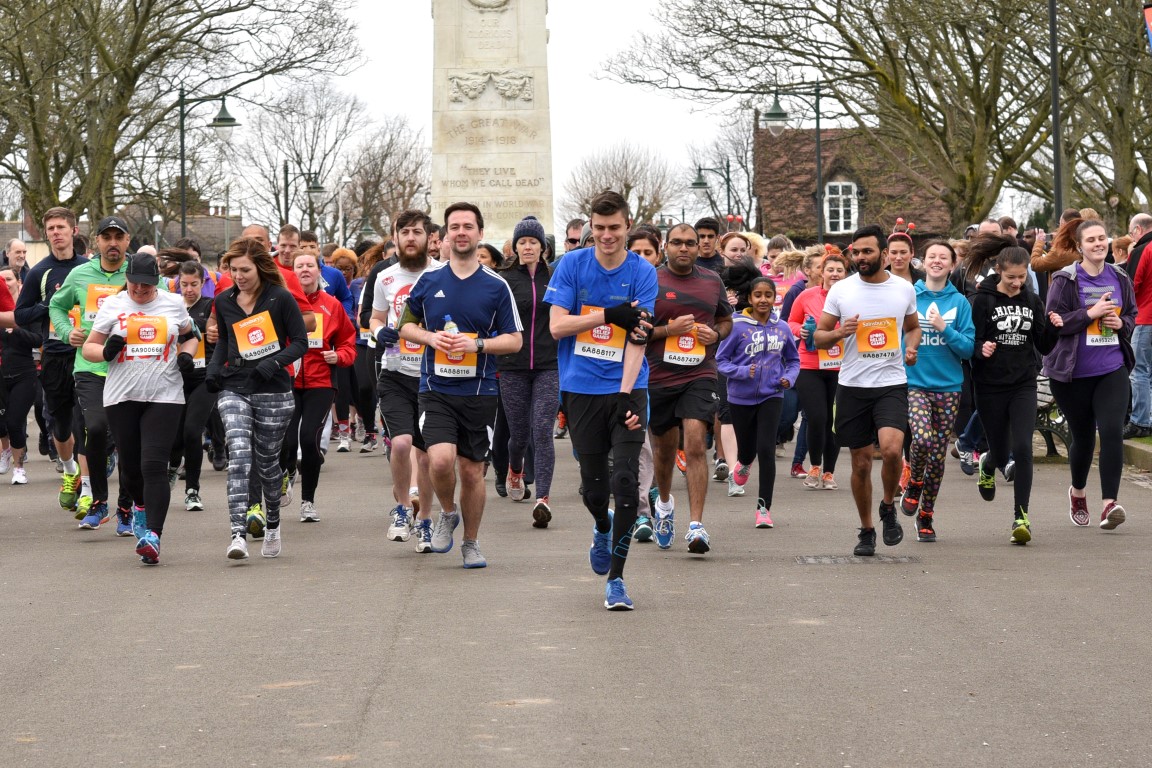 'Milers' of all ages came together to walk or run themselves proud across Dartmouth Park and Sandwell Valley Country Park.
The day was a massive success with friends and families joining together to go the extra mile for Sport Relief 2016.
Local hero Blind Dave Heeley opened the event followed by a mass warm-up led by Sandwell Leisure Trust (SLT) which also co-ordinated the whole event.
The event was admirably supported by volunteers from Sandwell Special Olympics and Sport Studies Students from George Salter Academy who assisted in setting up on the day and by marshalling the route.
Jasmine Heir, SLT's Physical Activity Development Officer for West Bromwich, said: "It was a fantastic day! We even got the sunshine in the afternoon which certainly helped raise peoples' spirits even higher.
"The whole day was such good fun and so positive. It was a pleasure to be involved and help the community come together to support such a great cause. We feel very proud knowing that the money raised here today will help people living unimaginably tough lives right here in Sandwell, across the rest of the UK and in some of the world's poorest countries."