Over 50s group looking for new members in Tipton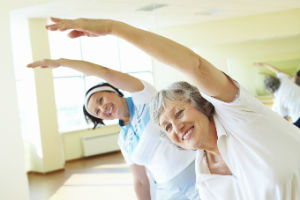 The group meet every Monday from 11.15am to 12.15pm at Tipton Sports Academy.
These fun and social sessions offer a choice of activities to keep you active, including a gentle exercise session, indoor bowls and badminton.
Tea, biscuits and friendly chat are included!
Men and women are both welcome.
Each session costs £3.50. Discounts for leisure pass members are available.
Regular participant, Marion Lilley, said: "It's a very nice, friendly and social group.
"You're having fun whilst getting fit and healthy at the same time.
"It's quite a large, friendly group made up of people that come on their own as well as husbands and wives. That's the good thing about the session, there are activities for both men and women and then we all meet up for tea and biscuits!"
Alternatively, contact participant Marion Lilley on 07743 957036.