Outdoor Bootcamp in Smethwick...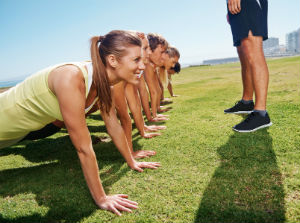 Outdoor Bootcamp is military style outdoor fitness training, this is a seasonal session to make the most of the outdoors. Our instructors will motivate you to maximise your workout, not for the faint hearted!
Just £4.70 per session or inclusive with One Card membership. Customers are asked to meet at reception, the session takes place on the centre grounds at the centre.
For further details call
Smethwick Swimming Centre
on
0300 012 0121
select option 1 followed by option 4, followed by option 1.