New Year Offers extended!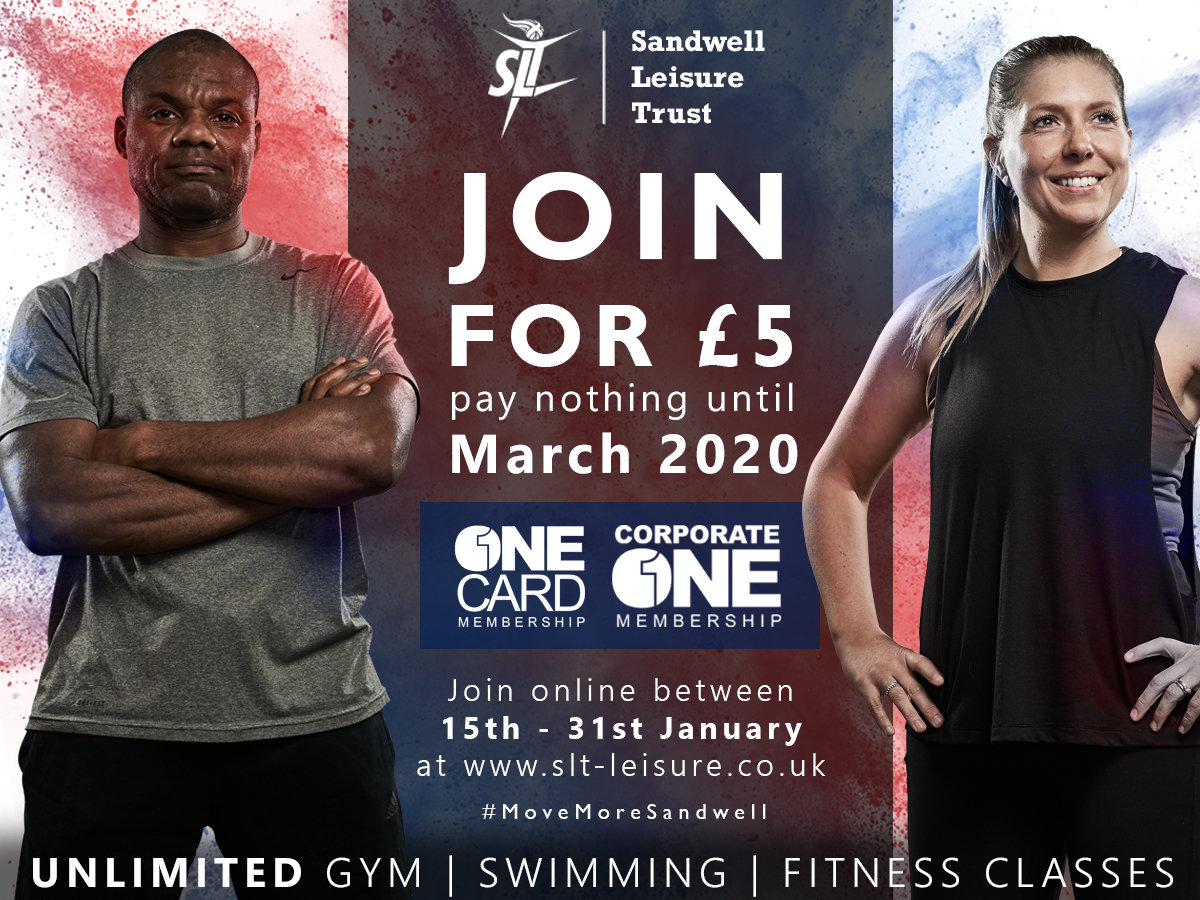 We know that January is a tough month, it's dark, cold and pay day feels like a million years away!
So to make your new years resolutions easier we have added a great joining offer for our new year joiners:
Join the ONE Card or Corporate ONE for a fiver and pay nothing until March 2020!
The ONE Card is our most popular membership, and it's great value for money. For less than a £1 a day you can enjoy:

Over 350 fitness classes per week - take part in as many as you like at any of our 8 leisure centres
Take advantage of using any of our 9 gyms, which include state of the art fitness equipment, free weight areas, functional training, a ladies only gym and toning tables (available at Langley Swimming Centre)
We have gym instructors on hand to give you advice and write you a bespoke personal programme which is then reviewed every month
Swim in any of our 10 pools at any of our leisure centres, we also have a hydro pool (available at Portway Lifestyle Centre)
Enjoy a relax in the sauna and steam rooms (available at Smethwick Swimming Centre and Haden Hill Leisure Centre)
In addition to the great benefits above, members can also access the facility using our 'Fast Track' kiosks - getting you to your workout faster!
The ONE Card is just £28.50 per month or £22.80 for Corporate and includes full and unlimited use of:
Joining is quick and easy online:
Offer available 15th -31st January 2020
Terms and conditions apply