New Year Membership Offers continue with Sandwell Leisure Trust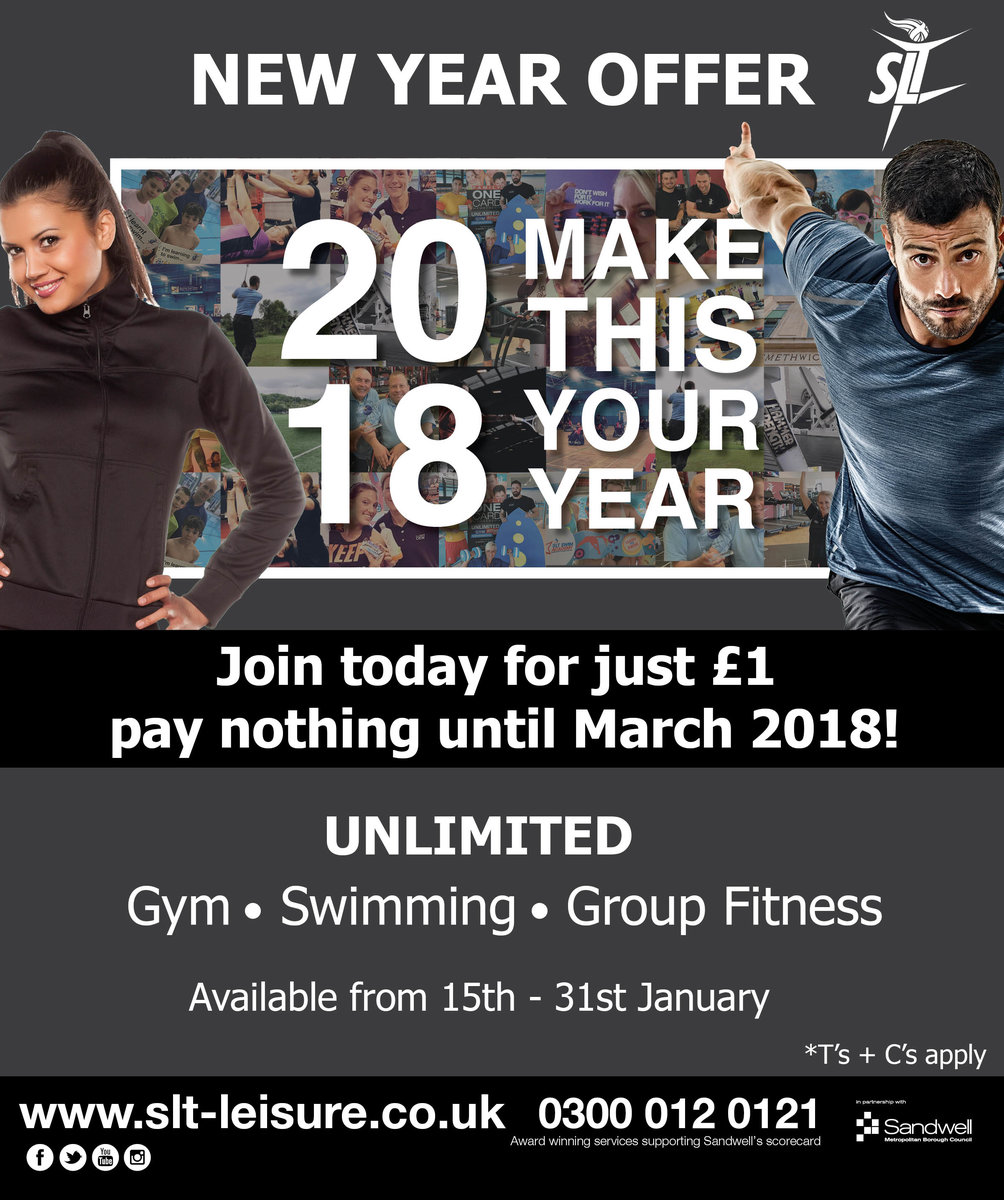 It has been a fantastic start of the year for SLT with new member sign up and the great news is the offers are continuing until the end of January!
All customers who join the ONE Card or Corporate ONE membership between 15th and 31st January pay just £1.00 then nothing until March 2018*
Paul Badhams, Fitness Development Manager said, "as a not for profit organisation we re-invest any surplus income straight back into the service. This has enabled us to continue to improve our offer with revamped studios in Smethwick, MyZone software in Portway Lifestyle Centre, Haden Hill and Wednesbury Leisure Centres, and a brand new Indoor Cycling Studio coming very soon at Portway Lifestyle Centre. This is helping us to maintain our competitive edge in the market and ensures our customers keep coming back"
Information on the memberships can be found on our website and applying online is quick and easy can be done in the comfort of your own home. Alternatively pop into the Centre for a visit and sign up on site.
*terms and conditions apply