New community running programme launches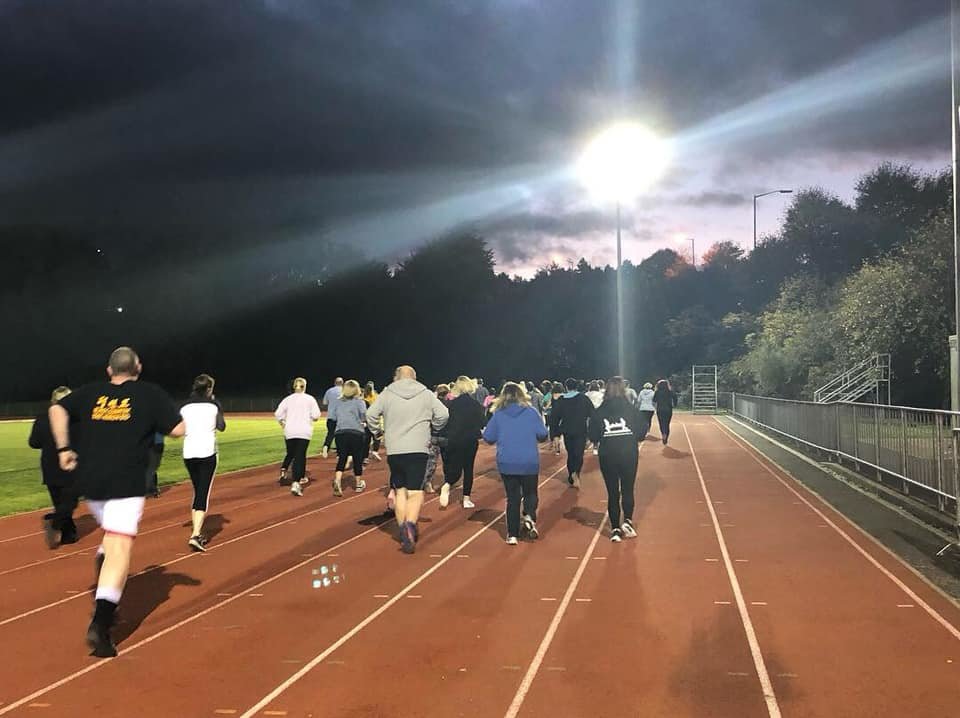 SLT launched their latest community health & fitness programme this week at Tipton Sports Academy. A new beginners programme "Couch to 1 mile" is aimed at absolute beginners & those who may have found Couch to 5K a little difficult.
60+ participants took to the track led by Hayley Birch. It was a perfect Autumn evening for running and was very atmospheric under the floodlights. Coach to 1 Mile Coach Hayley commented " it was fantastic to meet so many new people & a few returning faces. Week 1 is very nerve racking for many but the team were putting everyone at ease. Everyone loved it."
Fitness Development Manager Paul Badhams "the course was planned as we know for some beginners 5K would be too much as a first step. This programme will help beginners achieve a mile comfortably with six weeks of training including homework which each participant is set via their own private Facebook group.
Our team are already planning next years Couch programmes. If would like to enroll on a future programme please make sure you register for SLT's new Let's Get Physical newsletter or follow us on Facebook.