Never miss a class again...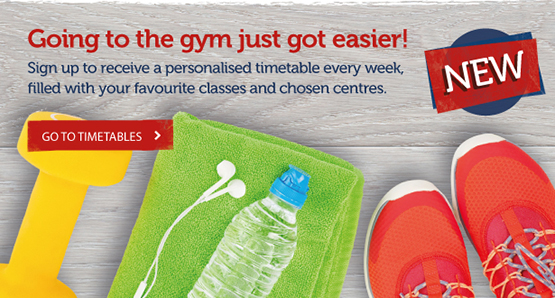 Our NEW Timetable page not only allows you to view, download and print the latest timetable information, but you can now also have a personalised swimming or fitness timetable emailed directly to you each week. Never miss your favourite class again as any new times or changes will automatically be updated in your next timetable e-shot. If you want to add or change your selection of activities simply unsubscribe from your last email and make a new selection.
You can also still search and view individual activities from the search facility on the website.