National Fitness Day is coming to SLT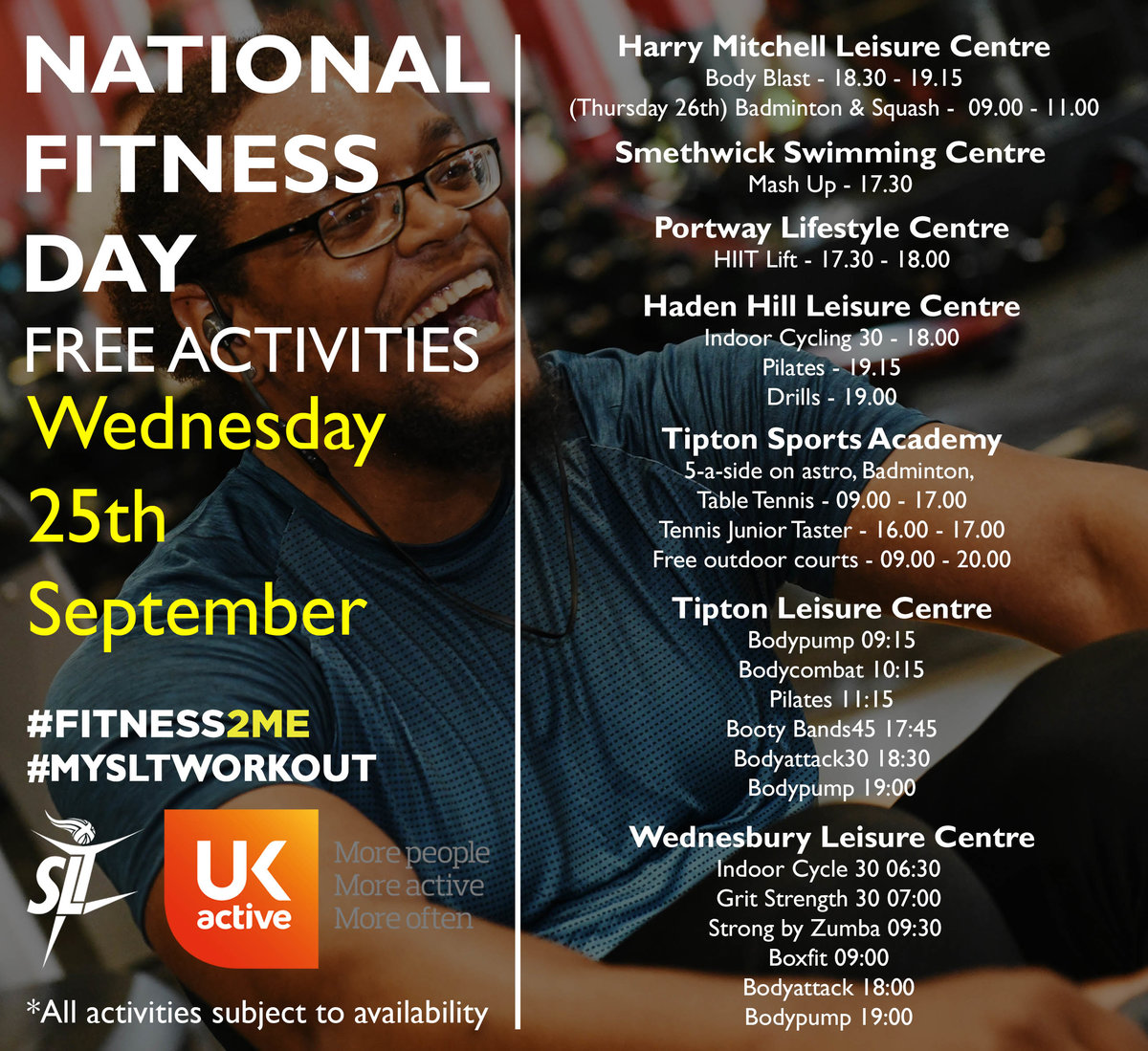 It's National Fitness day on Wednesday 25th September. To celebrate, SLT are offering a range of FREE classes across it's centres.
This year UK Active, the campaign organisers, want us all to share what fitness means to us all individually. We want to show how #Fitness2Me is the biggest movement in breaking down the barriers that stop people being active, showing that fitness is for everyone!
From those who champion healthy lifestyles in their towns and communities, to those who have overcome the odds through physical activity, beaten depression or inspired young people to get active, the search aims to celebrate the role of fitness in every walk of life.
We hope that by encouraging people from all walks of life, activity levels, and interests to share what fitness means to them, it will inspire others to live healthier and happier lives through being active.
This month at SLT, we are asking you, our amazing members to tell us what fitness means to you alongside National Fitness Day for their #Fitness2Me campaign.
Check out our latest pics for inspiration!
It's time to get involved...…….. All you have to do is:
1) Get a friend at the centre to take a picture of you with a completed fitness2me board available from reception. (available from reception)
or...
2) Post a picture online on Instagram or Facebook with the hashtag #fitness2me #mysltworkout tagging in our centre Facebook page or SLT's Instagram account.
At the end of the month we will pick a winner for who will win months a FREE months One Card membership.