Myzone Honours Board Update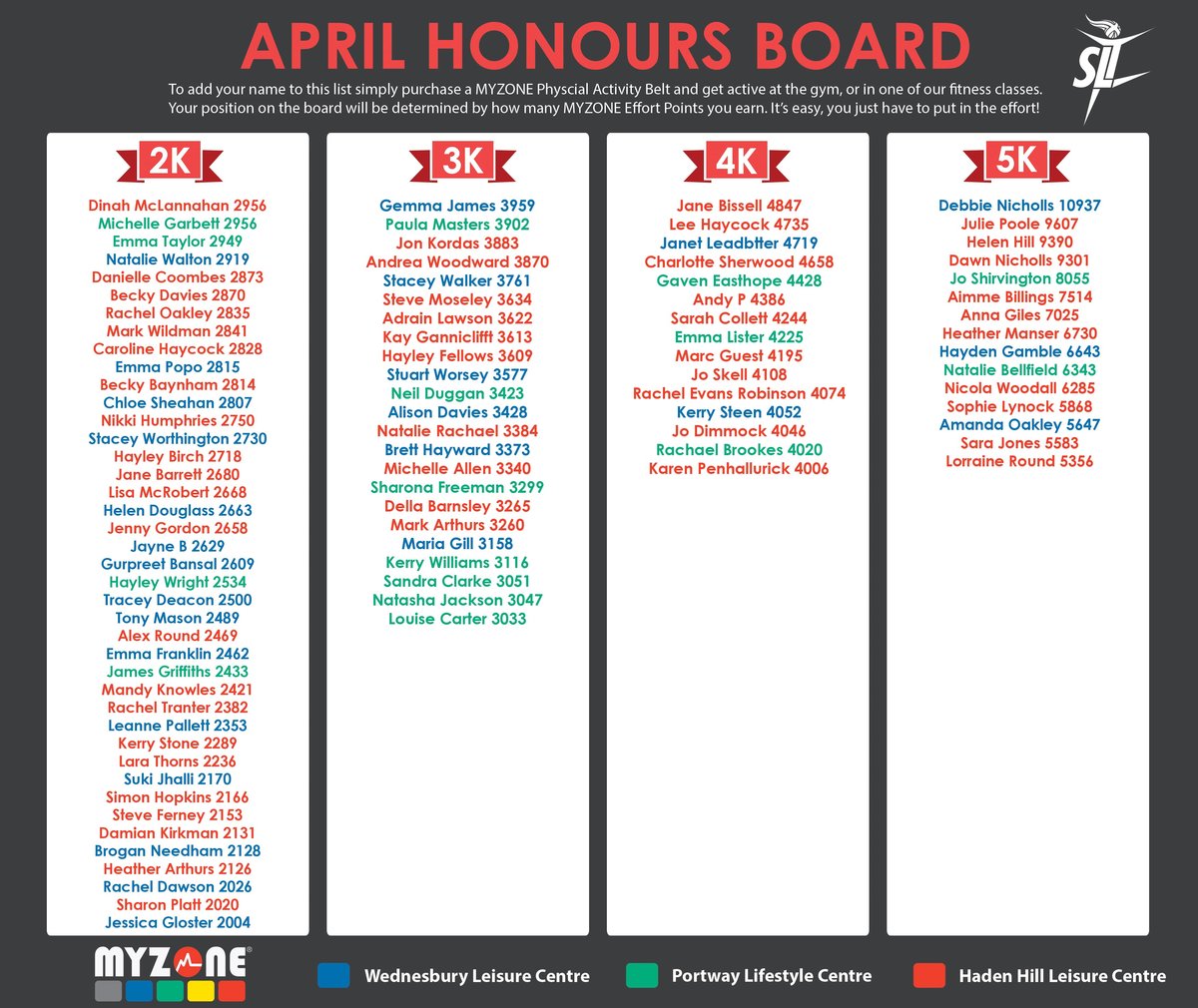 Congratulations to everyone who made the SLT MYZONE Honours Board for April. Debbie Nicolls continues her reign at the top of the 5K plus group with another big return.
With the huge uptake of Myzone in the centres the Honours Board will take on a new twist for May, so make sure you pass the 3K.
Fabulous to see plenty of new names. Fancy getting involved? Why not treat yourself by purchasing a belt at Wednesbury Leisure Centre, Haden Hill Leisure Centre, Portway Lifestyle Centre or our online shop.