Motivate Sessions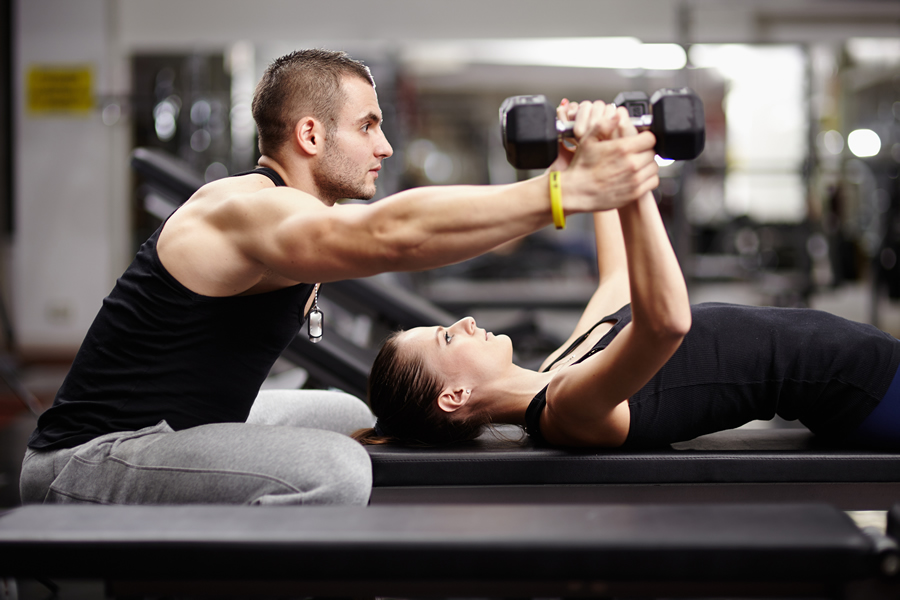 It's a common story, we join with the best intentions; to improve fitness levels, lose that extra weight or tone up. However whatever your reason may be, it's often difficult to stick to the plan and keep going. That's where Motivate sessions can give you an extra boost that only personal training can offer.
Motivate sessions are designed to give you the support you need when the going gets tough. Each Motivate session is tailored to you and the reasons why you joined the gym in the first place.
Whatever your goal, Motivate sessions will help you achieve the results you're after in record time.
In a Motivate session you'll benefit from our extensive knowledge, receive one-on-one attention and experience exceptional service.
Benefits of Motivate sessions:
•Individual focus
•Faster results
•Accountability
•Motivation
•Variety
•Flexibility around your schedule
Here's what one Motivate customer had to say about her session:
If the first time you meet a man, you tell him you 'want to be Ronnie Coleman', you would expect him to be a little taken aback, to say the least. Especially if you are a tubby 34 year old mother, with a penchant for jazzy (tasteless) gym wear and a haircut from the middle ages. But that was my opening line, at my first motivate session with Jon.
Fortunately Jon was not phased. Instead, (in a Karate Kid/ Mr Miagi style) he took me under his wing and gave me the tools I needed to me to get stronger (just like Ronnie); Jon has taught me:
- How to lift weights (heavy weights) with perfect form
- How to work out effectively on my own
- How to use the wealth of equipment available to me, in many different ways
- How to have fun in the gym
- How to feel like the gym is my home
- The best stretches , and foam rolling techniques
- The best protein shake flavour combinations (and other dietary advice)
- At least fourteen different types of burpees, and 16 different types of push up
- To be confident in my abilities and to challenge myself.
Jon has taught me I capable of so much more that I thought possible.
All of this with a smile on his face, epic banter, encouragement, complete and utter enthusiasm for the task in hand and for my progression. The motivate sessions perfectly compliment the classes too. I particularly enjoyed the XF, Boxercise, Kettlebells, Bootcamp and whilst I haven't quite become 8 times Mr Olympia champion Ronnie Coleman, I have changed. I am proud of myself and my abilities, and absolutely love the gym, and my motivate sessions. No matter how tired or low I might be feeling, after a session at Smethwick Swimming Centre I know I will have a massive grin on my face, and everything will seem a bit brighter (and a whole lot sweatier)
.
Book a Motivate session at participating centres today and our team of instructors will guide you through each session and give you the support you need to succeed.
Your Goals, Our Focus!