Meet the Member: Teresa's journey from gym goer to trainer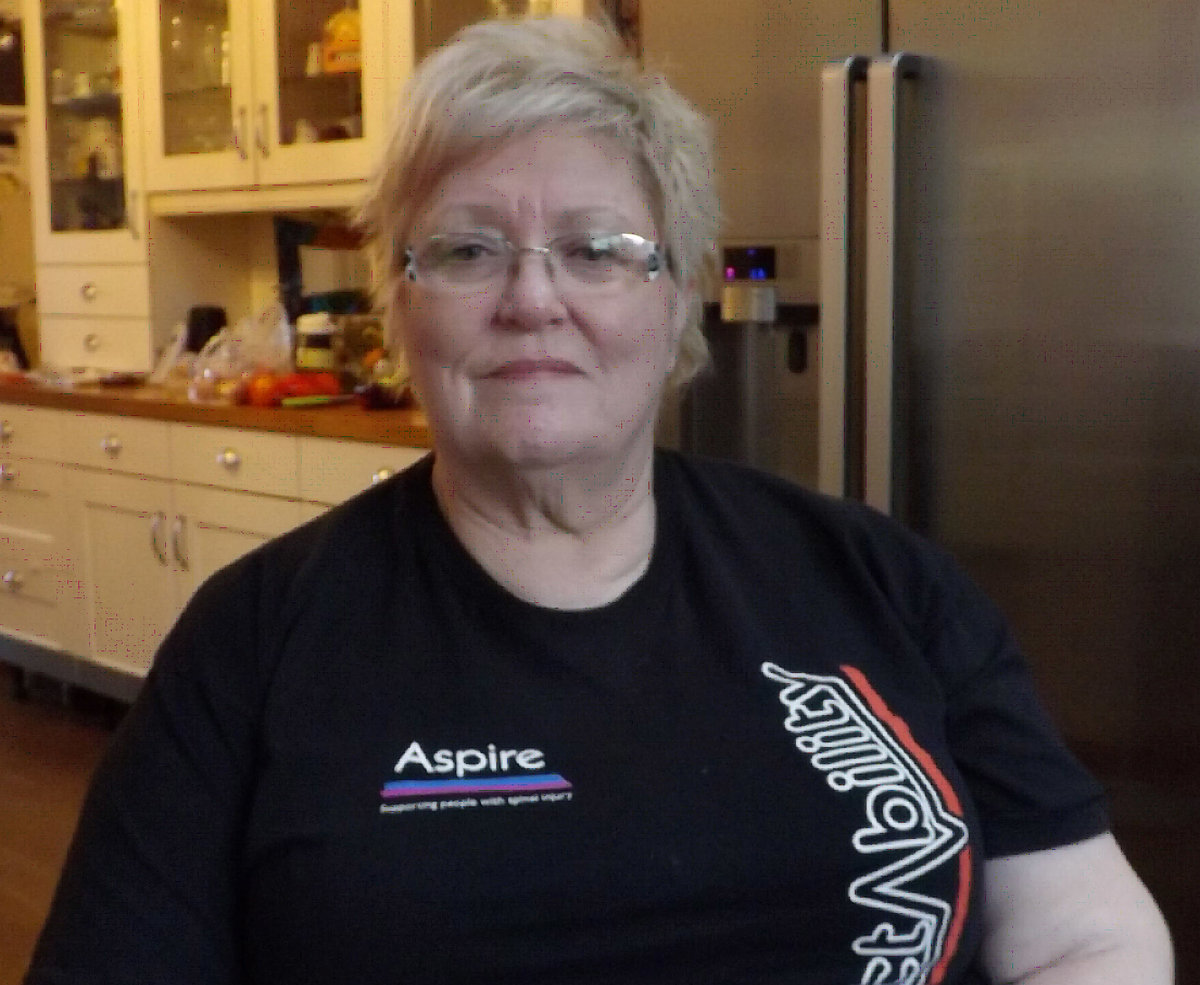 Portway member Teresa Brown found a love for the gym and fitness groups which lead to her becoming an Instructability trainer to help others take part in exercise and sport.
My name is Teresa and I've been a member of the Portway Lifestyle Centre for about 18 months and I can only say its been 18 months of pure enjoyment.
I had Polio as a young child and have always been dependent on a wheelchair. As I have grown older my physical abilities have deteriorated and I am now fully dependent of a powered wheelchair. You can imagine exercise has always played a part in my life, but despite trying several gyms in the area over the last 20 years I had never found one that I felt comfortable in, I never felt I fitted in and I was unable to use most of the equipment.
2 years ago I was made redundant and decided it was time to try again, I heard good comments about Portway so thought I would give it a go. I first dipped my toe into the exercise water by taking part in the Monday Yoga Class, it was an eye opener, the instructor was brilliant at adapting the exercises to my abilities and came out of that first session feeling absolutely great and have joined in the class most weeks since then.
I then moved on to the gym itself and again the staff were very helpful and with their help I have discovered I am able to use a lot of equipment and am really please with the new lighter weight dumbbells. I then discovered the joys of the FUNction Fit on Wednesday morning with Wendy, it combines the support of an exercise group while working in the gym. I have met some wonderful people most of whom has some form of disability but all are able to join in together. Its no surprise to anyone who takes part in regular exercise what effect it has on your mind and body, I leave a session feeling mentally positive and physically, well, I could climb a mountain.
I think it was this session that finally decided me to apply for the Intructability course that I had seen advertised in the gym. Instructability is a charity that grew out of the success of the 2012 Paralympics. Its a nationally recognised Training Instructors qualification level 2 which is advertised to disabled people to enable them to encourage more disabled people to take part in exercise and sport. I had had such a good experience that I wanted more people to try it, to have the experience of taking part in an all inclusive exercise session. Its important as disabled people as with everyone else to take responsibility for the care of our bodies. Pinching a line from at famous advert "every little helps"
And the rest as they say is history I have just completed the course and am starting a 12 week placement here at Portway, so if you see me around come over and say Hello and if you've not tried exercise for yourself yet I'm happy to have a chat, perhaps we can tempt you to try.