Meet the Member: Sharona's amazing fitness transformation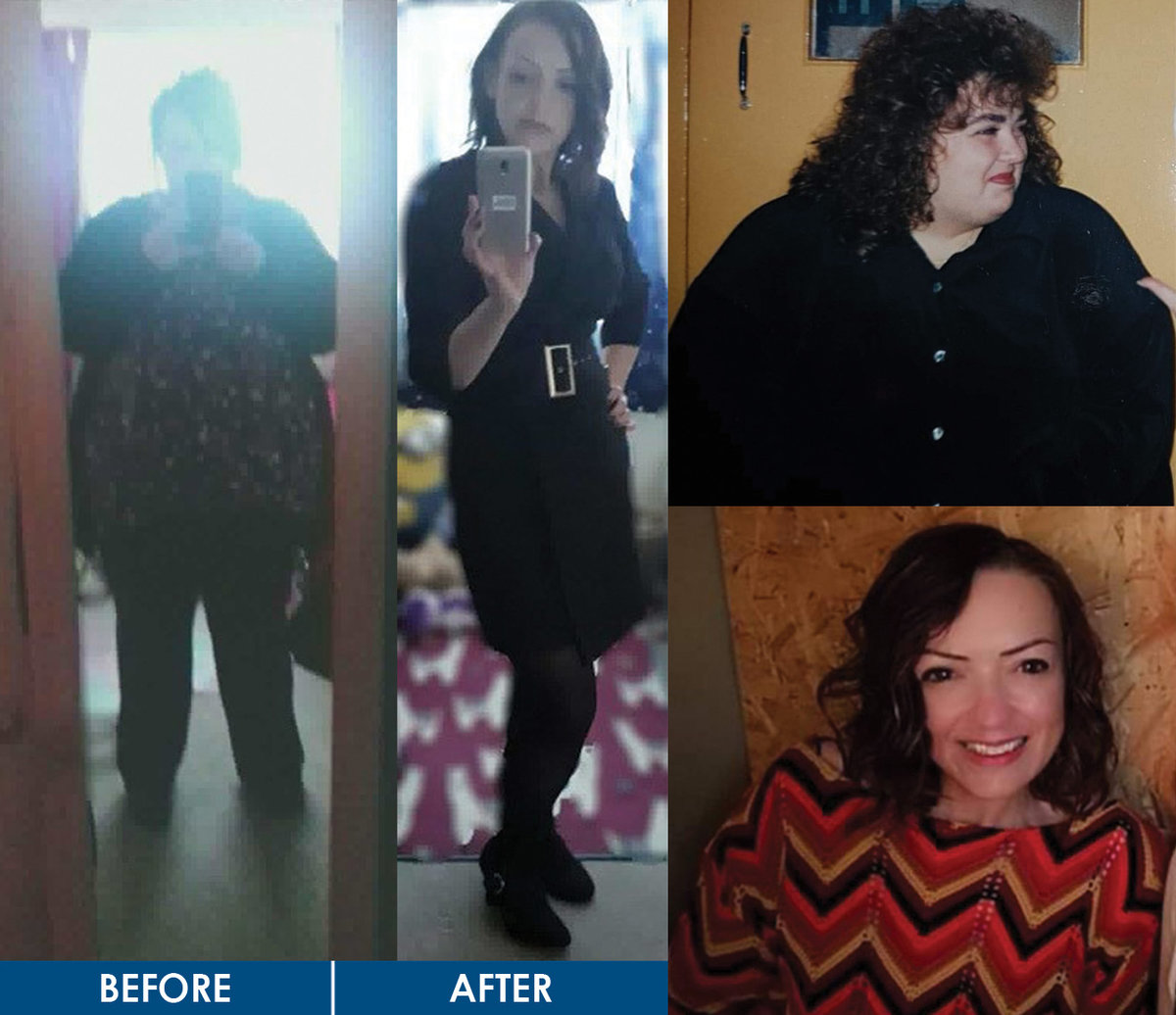 Sharona Freeman has lost over 12 stone during her weight loss journey and attends Portway Lifestyle Centre 3-4 times a week to maintain her weightloss and develop her fitness routine with the help of the gym team. She shared her story and some words of advice below;
It's hard to say when my weight loss journey began because it feels like I've been battling it all my life. I've always had an unhealthy relationship with food & used it as an emotional comfort. Over the years I've lost major amounts of weight only to put it back on again, gaining even more each time. At my heaviest I have weighed over 23st.
I started to lose weight again April 2017. I had previously had a spinal cord surgery on my back which permanently took away feeling in the back of my leg & foot. This made me unbalanced, combined with my obesity even the simplest of tasks were difficult. I was desperately unhappy which was having an adverse effect on my children. I was noticing more the physical effects long term obesity was having on my body & worried constantly about having a heart attack as it runs in my family.
I lost weight through paying for myself to have an operation. A lot of people may consider this to be an "easy" option, it isn't. Like any weight loss surgery, it is a tool to help you but it doesn't stop any bad habits you've developed in relation to food or make you fit, that is down to yourself & the choices you make. I have still work at maintaining my goal which is the hardest part for me now.
I still struggle with my diet & could easily pile the weight back on but I try to stick to a few rules. Eat breakfast, portion control, moderation, increase fruit/vegetables, & always seek a healthy option in snacks. If I do have something high in calories, I work it off through exercise.
When I lost weight in the past, I never really stuck to any exercise routine & hated the thought of going to the gym. My best friend regularly attended indoor cycling classes & encouraged me to go with her. I couldn't keep up with the class, or do any of the extra moves and had jelly legs when I came out. I wasn't hooked straight away & if it hadn't have been for the support of my friends I would have probably given up. I persevered & gradually was able to complete the class without stopping. I started to get a kick out of challenging myself that little bit more each time, which opened my eyes to trying other forms of exercise. When I joined Portway the staff were so welcoming, they really do take an interest in you as an individual & want you to achieve your goals. I thought i would feel uncomfortable but atmosphere is great. I have made it a habit of attending Portway 3 to 4 times a week.
The advice I would give is that exercise combined with healthy eating is definitely a key part in anyone's journey when losing weight & keeping it off. Portway has some fantastic facilities with a great range classes to keep things interesting. The instructors are approachable & will not only guide you in developing a fitness routine geared towards your individual needs. They can also help with nutritional advice too.
I also follow the team on social media as they post some great articles & exercise videos which I do at home when I can't make it to the gym.
On a more personal level i sometimes found the thought of losing such a large amount of weight overwhelming & it's hard to keep motivation going. So I tried not to think of it as " I've got 13stone to lose", but broke it down into smaller achievable goals each month. The same with my exercise routine, i started going twice a week then gradually built it up to 4 sometimes 5 times a week. I set myself little challenges to either increase the weights I'm lifting over time, increase the time I spend exercising, or try something new. Doing this & tracking my progress with Myzone helps me achieve my goals. I've noticed a massive difference in my muscle tone & improvement in what I can do physically.
Exercise is a fantastic stress buster too, if things are getting too much for me I can guarantee I'll feel a 100% better after a workout.
The support from my friends has been invaluable as we all motivate one another & I have met some great people at Portway too.