Meet the Member: Sarah's fitness journey to Haden Hill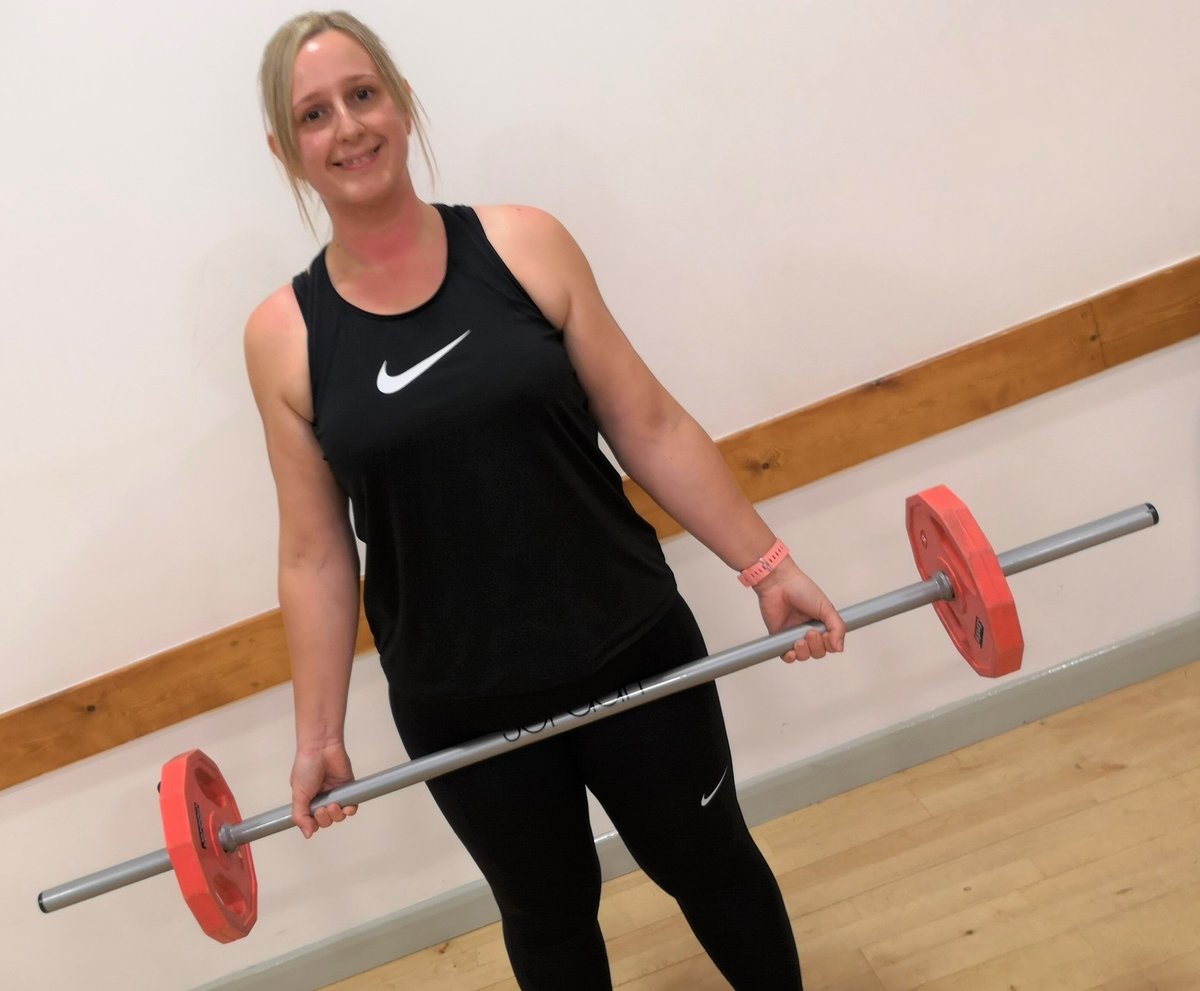 Sarah found a new found love of exercise which lead her to Haden Hill. Since joining she's lost almost 4 stone and now attends 6-8 classes a week. Read her story to find about how the team at Haden Hill have supported her throughout her journey.
What made you decide to join Haden Hill?
If I had been told 5 years ago that I would sign up for a leisure centre membership with the intention of exercising in a public place, I would have laughed. A lot! Things changed back in 2016 when I was referred to the exercise facility at Action Heart in Russells Hall hospital. I had been referred there for 3 months by a cardiologist. I hadn't done anything like it before and found the whole idea really daunting. To my surprise, after completing the 3 months I really felt that I wanted to continue exercising and started to think about what other options I had. I was terrified to say the least. I plucked up the courage to give Haden Hill a ring and was asked if I'd like to go and have a look around. Luckily, I had the lovely Anna (Haden Hill's Site Fitness Co-ordinator) waiting to show me what the centre has to offer. I think it was probably very clear that I was massively out of my comfort zone, but Anna was so understanding and really gave me the encouragement I needed to make this next step.
Did you use the one plan service available to one card users when you joined? Were they useful?
I did use the one plan service when I joined Haden Hill and I don't think I would have managed without it. I had a very clear plan of which equipment to use and for how long and how to alternate my days to get the best out of my workout. I was shown how to use the equipment and the best technique to use. I still use this service now, for advice and improving technique within the classes I attend. I also find it useful if there is a class I haven't been to before, I have the opportunity to try out some of the moves beforehand.
What does a regular training week look like for you?
I love, love, LOVE the classes at Haden Hill! I was horrified when Anna first suggested that I try some fitness classes but now I am completely hooked! I attend between 6-8 classes per week and thoroughly enjoy all of them. Bodycombat is my absolute favourite but my other regular classes are Bodypump, Sprint and indoor cycling. You can't beat the atmosphere in these classes, the energy that you get from the instructors and other members is amazing. I feel a lot more confident when I am exercising as part of a group and I love the social aspect of working out as part of a team.
I am also currently taking part in Haden Hill's 8-week challenge. This challenge is about scoring points from the classes you attend and if you get the points needed you can win some Haden Hill Leisure Centre goodies. I am absolutely loving it! There is an excellent team spirit within the challenge, including and especially the instructors who are with us throughout. The challenge has also pushed me to try a couple of new classes - HIIT circuits and Grit. I will definitely take part in the challenge again in the future.
What do you feel you have achieved through training at Haden Hill?
I think the most obvious achievement is my weight loss. I have lost nearly 4 stone and my shape has changed a lot since I've been training at Haden Hill. I have more to lose but I am confident that I WILL do it, my determination is stronger than ever and I know that being a member at Haden Hill has played a huge part in that.
Another achievement for me has been breaking down some of my mental barriers. I never ever thought that I'd feel comfortable or fit in within this kind of environment and now it's like my second home! I'm so much more confident than I was before, I still have a wobble when I'm about to try something new, but I'm surrounded by people who encourage me, reassure me and tell me that I CAN DO IT!!!! Particularly Anna, I don't think I'd have got this far without her. She has been so supportive of me throughout my time at Haden Hill, she fills me with confidence and self-belief which are the areas I struggle with most. She has this ability to make me believe that I can do anything and for anyone who knows me that is quite an achievement.
What would you say to others who are currently undecided about joining?
Do it!!! DO IT NOW!!! Seriously, go have a look around and get yourself signed up. Best thing I ever did!