Meet the Member: Michelle's health transformation at Portway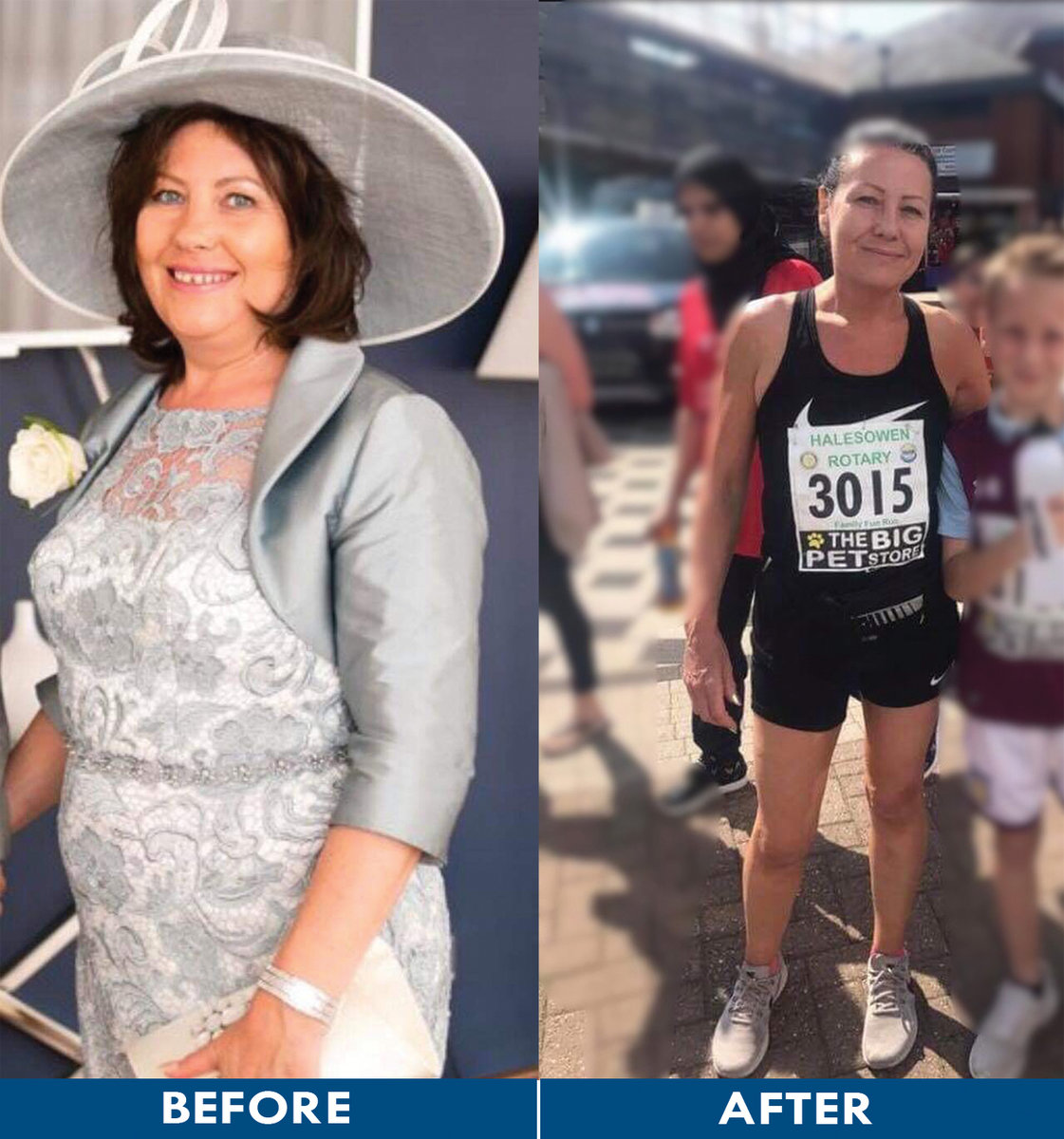 Michelle Garbett found out she was in a high risk category of heart attack which lead her to take action. She joined Portway Lifestyle Centre and has improved her health and fitness tenfold, here's her story;
I joined Portway around 5 years ago after being ill and having a mild heart attack I stopped smoking and piled on the weight weighing around 10st 7lb. My cholesterol was at its highest point at 9.1 which put me in high risk category of heart attack. I had never been to the gym so I was very nervous and unsure of how to use any equipment or what to even do.
The staff team were fantastic helping me all the way and doing programmes for me to follow. I was then encouraged to do my first class with Natasha, BLT which almost killed me and I was so nervous of going in the class I stayed well at the back. Natasha encouraged me all the way and I continued to attend weekly, I then plucked up the courage as advised by the staff team to do other classes. I now attend at least 5 classes per week and are no longer afraid to try new ones I've met lots of people of which some have become really good friends that have also encouraged me to join them in classes and gym sessions.
I have lost over two stone in weight my Health and fitness has improved and my cholesterol is at its lowest. All the staff have been wonderful during my time at Portway and have supported and helped me so much. The staff and members have also encouraged me to run and I completed the Birmingham 10k and Action Heart 5 mile with staff and members from Portway which to me was a real achievement. Portway is a really great place with an excellent staff team that are always willing to go that extra mile to help you.