Meet the Member: Kayleigh's London Marathon Story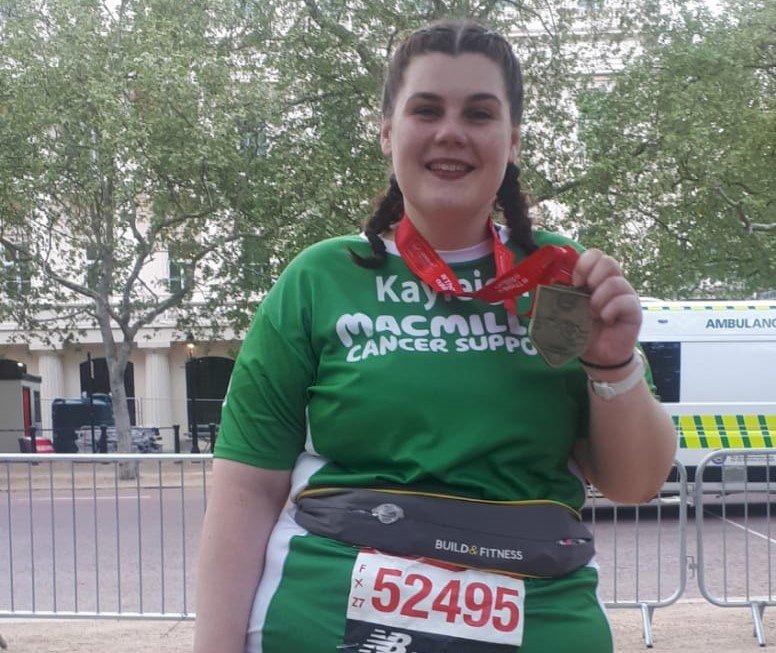 Portway Lifestyle Member Kayleigh ran the London marathon last weekend for Macmillan Cancer Support with the help of Portway staff she improved her fitness and using her will and determination finished the marathon. Here is her story;
I joined Portway because I wanted to get fit and lose weight. I have never been particularly athletic or fit so joined to try and change this. When I go to Portway I tend to do some form of cardio in the gym. Mostly I have been using the treadmill but if I didn't feel my legs were up to running that day I used to cross trainer or the bikes. I also took advantage of the 1:2:1's that Portway offer, this helped with ways to build up strength in my muscles ready for the big day (London Marathon 2019).
I got offered a place to run the London Marathon by Macmillan Cancer Support. When I was 18 my husband Matthew lost his mom to Cancer and I remember how fantastic Macmillan were with everything. This was my way to raise money and to say thank you to them for everything they have done for us.
I found the marathon so tough! I jarred my knee at mile 7 and have had to walk the remaining 19 miles which meant I didnt have a particularly quick time (8 hr 12 mins) but the thought of how many people I would be helping with the money I raised and the support of my family/friends got me through till the end.
Thank you to everyone at Portway who helped support me!