Meet the Member: Jean, 75, Keeps fit with Aqua Fit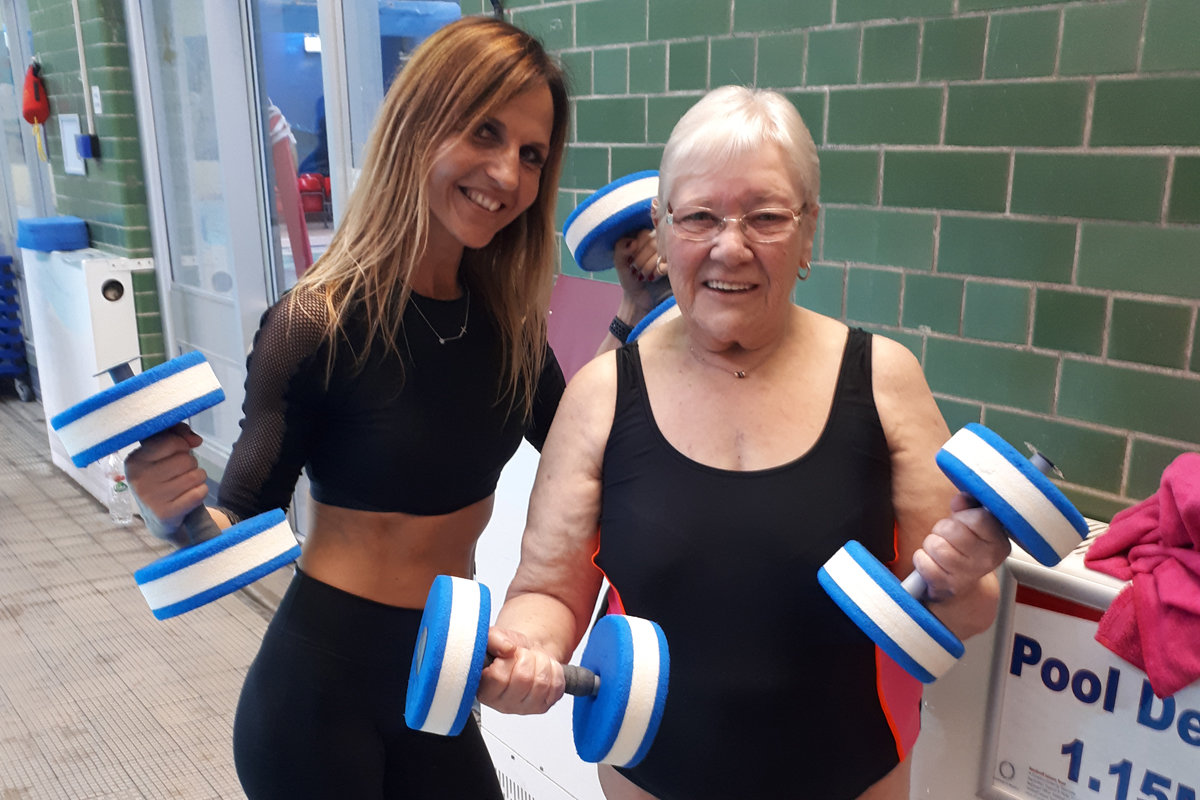 Jean from Wednesbury is an Aqua Fit super-fan, she attends 6 classes a week at Langley Swimming Centre, Haden Hill Leisure Centre and Tipton Leisure Centre. She answered a few questions about her jam-packed fitness routine:
What's your general fitness history?

I've been pretty fit all my life, in the past 10 years I've developed arthritis and have found that keeping fit helps to cope with this
What's a typical workout for you?
6 days a week
Monday: Aqua Circuits at Langley
Tuesday: Aqua fit at Langley, and 2 Aqua fit at Tipton
Wednesday: Aqua circuits at Langley
Thursday: Aqua fit at Haden Hill
Friday: Aqua fit at Langley
Saturday: Day off
Sunday: 2 Aqua fits at Haden Hill
Is there a particular reason you selected Langley Swimming Centre (do you or have you ever used more than one SLT facility)?
I like all of the centres, the staff are always friendly and nice.

How does Langley meet your fitness needs and is there anything else you do fitness wise outside of the centre?
It does meet all my needs, I can't swim so I like that I don't have to. I can stay within my depth quite comfortably.
How do you find the team and staff at the centres?
Lovely, friendly. Feels like family.
What motivates you to keep coming?
It helps with my flexibility/mobility. Always helps with my weight and good for my wellbeing. As a bonus I have great friends here so it's a great social aspect too.
Any tips for people starting a fitness journey or looking to get back into fitness?
To commit and dedicate yourself to all the sessions, keep going!