Meet the Member: Jaydon's healthy new lifestyle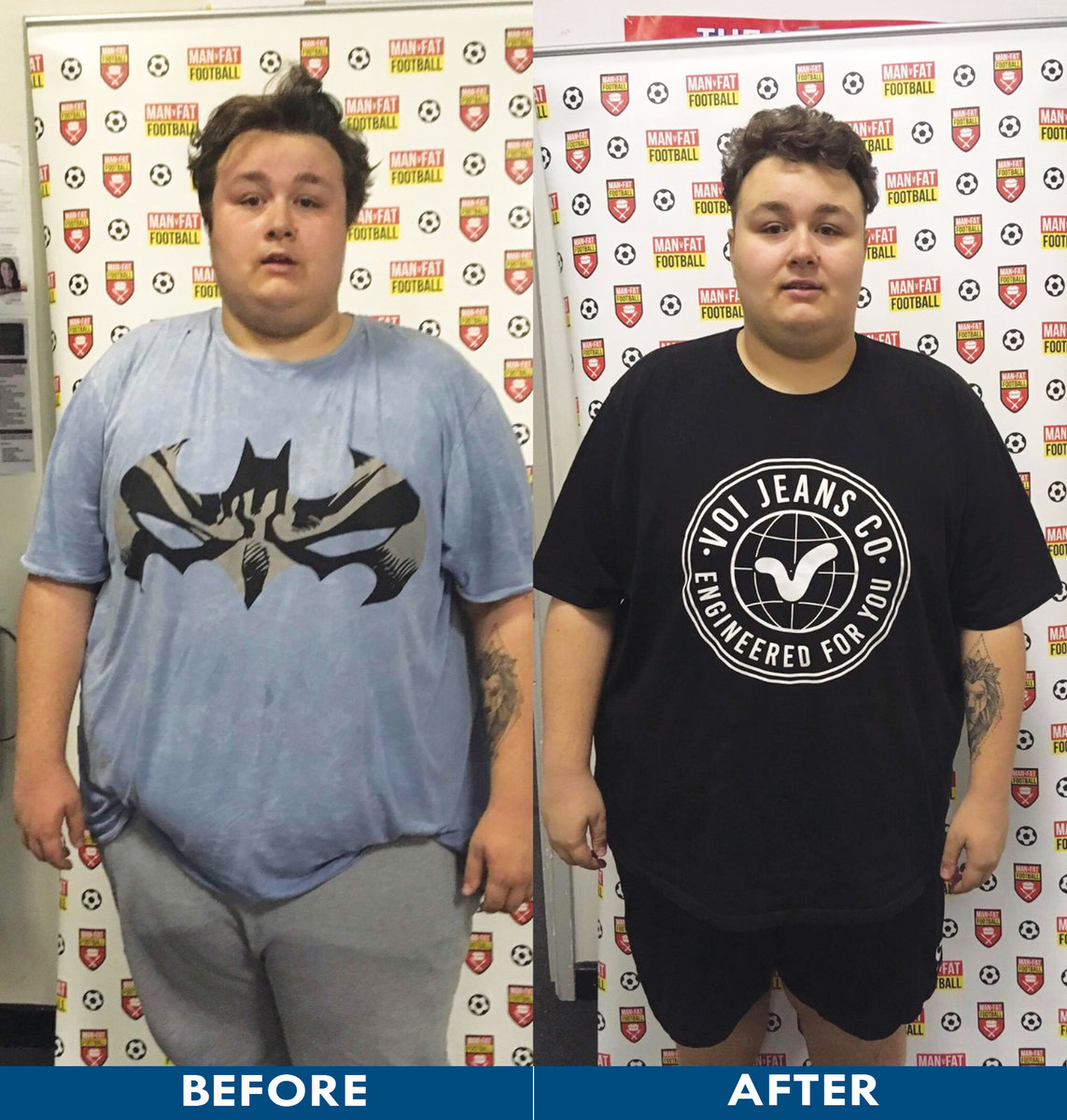 Portway Lifestyle Member Jaydon decided to take control of his health and join Man V Fat and has been seeing the benefits since. Jaydon shared with us his story:
After the loss of my dad in the July 2013 and my Nan Christmas Day, I started comfort eating and I lost myself into the game of the PlayStation to get my mind off it. So as from there I was putting on extreme weight and started at 29 stone 6, but then my mom needed help with the garden and I struggled through it, back pains, I needed a rest every 10 mins, I was completely exhausted, and I realised why is my back hurting at 18. Something needs to change. So I started a program called ManVfat, where it's for big people trying to lose weight. You play football every Monday and come and weigh in, but then I needed to combine it with the gym at Portway Lifestyle Centre, because ManVFat was only once a week, so August 16th is where I started my journey, I was embarrassed to go to the gym at 29 stone 6, but the staff at Portway Lifestyle Centre was very supportive and they was out to help me on my journey and still are.
So it begins, we are now 17th November and I am now 25 stone 2, after a major 4 stone 2 pound loss in 3 months, from this, I do football Monday, Friday, I also go to the gym and do 16 mins on a treadmill, and bit of boxing, and to finish it off 10 mins of Cycling, on the treadmill I do 5.0 speed and 8-10 incline, at the start I couldn't even do that, I was at like 3.0 speed and like 4 incline, but as it progressed I challenged myself every session, after this 4 stone loss I feel so much better, my back is no longer hurting, I can do more at the gym and haven't got chest pains anymore, I will be continuing my journey, and hope to hit 17-18 stone by March. I am determined to do this :)
I would like to thank everyone at Portway Lifestyle Centre for helping me :)