Meet the Member: How Langley member Pam lost four and a half stone and improved her fitness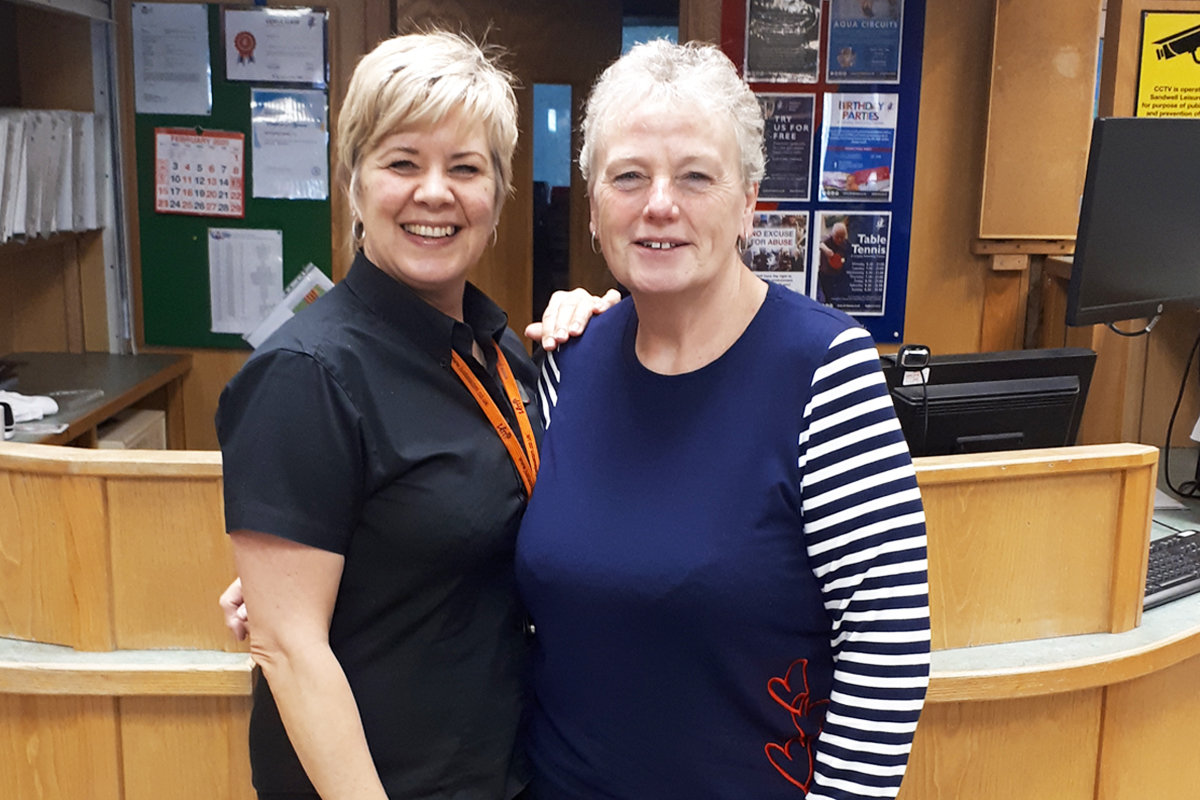 Pam, 66, from Oldbury, has lost an amazing four and a half stone through swimming, walking and a good diet! She answered a few of our questions about her fitness.
What is your general fitness history?
Not very good, I was overweight and suffered with a bad back.
What is a typical workout for you?
I try to swim for five days a week. Doing at least 20 lengths and aiming for 30 but because everyone is lovely and we have chat, the time goes so quick.
Is there a particular reason you selected Langley Swimming Centre (do you or have you ever used more than one SLT facility)?
It is where I learnt to swim as a child. I have used other centres but I do prefer Langley and the opening times suit me.
How does Langley meet your fitness needs & is there anything else you do fitness wise outside of the centre?
I like to swim, with swimming and a good diet I have lost over 41/2 stone. I go out walking for the other two days around the local parks, using the fitness machines they have there.
How do you find the team and staff at the centres?

Very good, nice and friendly. The people who use the Centre are the same too!
What motivates you to keep coming?
The staff and my friends that I have made. I do not want to go back to being out of breath all the time, putting the weight back on and my back is so much better now I swim regularly.
Any tips for people starting a fitness journey or looking to get back into fitness?
Go For It! It has improved my mental wellbeing, made me fitter and healthier. I choose swimming as it is non-weight bearing and allowed me to gradually build my fitness levels up