Meet the member - Hayley tells us about her One Card journey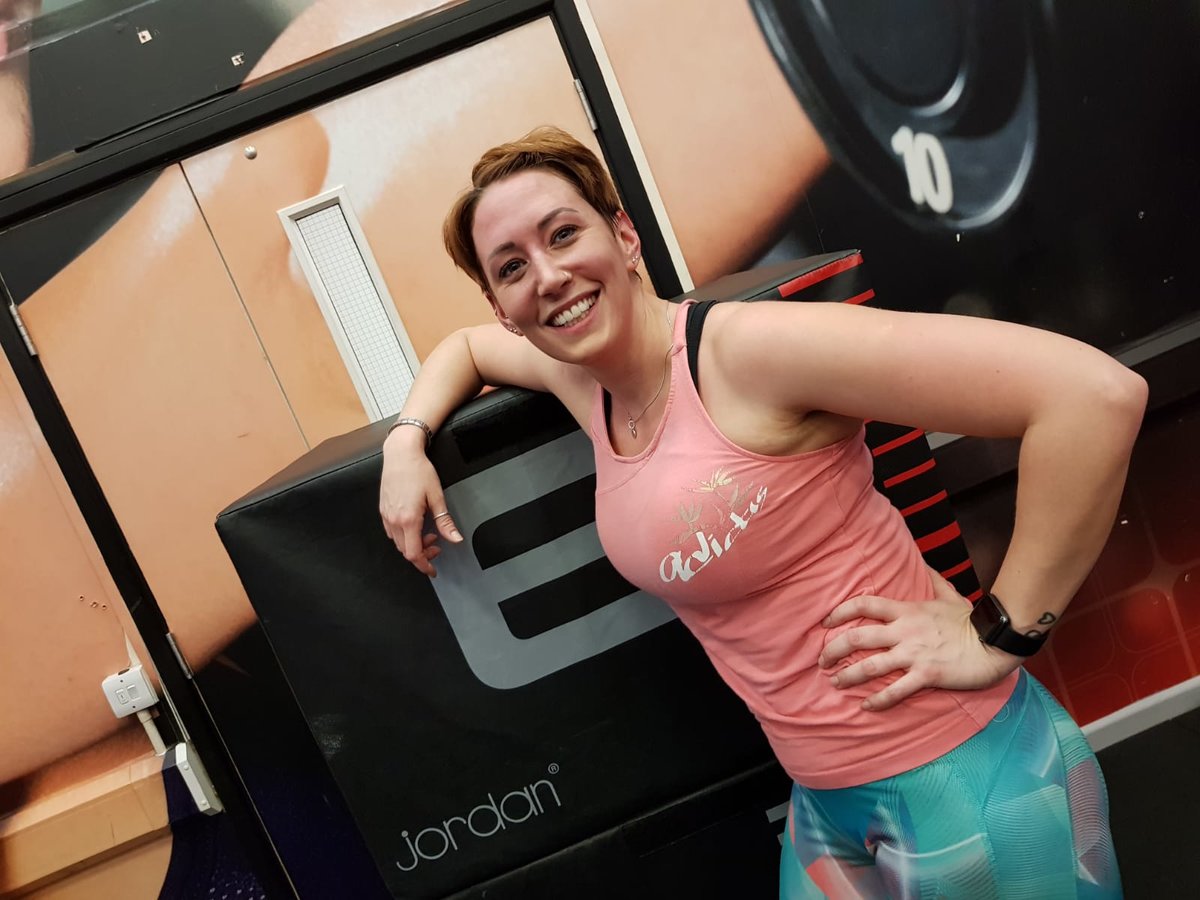 Meet Hayley, one of our many loyal One Card members at Haden Hill Leisure Centre. Hayley, from Halesowen, kindly met with us before one of her sessions to tell us about her fitness journey and how she keeps all the family fit and active.
What's your general fitness history ?
When I was at school I loved sport, PE being my favourite lesson but after leaving school and doing a course in Early Years I became a nursery nurse I didn't really follow my love for sport. I've always been quite a fit person and always liked to move a lot. If there's ever a strenuous job that needs doing I'll be the first to do it. When at school I always loved the bleep test, there was something inside of me that just kept going.
What gave you the prompt to join a gym ?
When I was 24 I got married then very soon after that I had 2 children. During my first pregnancy I gained quite a lot of weight, so after having my son I joined Weight Watchers where I lost 24lb in 10 weeks (baby weight) then very soon after that weight loss I was pregnant again with my second child. Once again, I gained quite a lot of weight. After having my daughter I decided to not only diet but join the gym as well, and this is how I became a member at Haden Hill, and it was the best decision I ever made.
This was 8 years ago and I've never looked back.
Is there a particular reason you selected SLT and in particular Haden Hill ?
I chose Haden Hill because a family member went there and I thought it would give me more confidence and motivation which I needed to go. However it turned out that we didn't go to the gym together that much. I soon found that it was easier to go at it alone as I could fit in the sessions as and when it suited me. I felt that the price of the membership was affordable especially as I didn't work at the time having a new born and a 2 year old.
We understand you have a family, how do encourage the whole family to keep fit ?
We do swimming together on a weekend when we can fit it in with our busy lives, my children both learnt to swim at Haden Hill. We go on family walks over the park and we like to have little workouts at home. The kids like to see what I do at the gym and they like to have a go at the exercises. The kids recognise some of them from their PE lessons at school and my daughter does Gymnastics which she loves.
How does SLT meet your fitness needs?
It's fantastic for the range of classes; there is so much to choose from. It's great that you can use your ONE Card to swim too.
Do you prefer gym sessions or fitness classes?
I personally prefer the classes but I do like to go into the gym, I just find it harder to motivate myself. It's fab when you've had your monthly Motivate session as it gives you that kick you need to use the weights and gym equipment. I also really like the functional classes which are in the gym using the functional rig and weights etc.
What are your regular fitness classes and how do they help you achieve your goals?
I do a range of classes each week; they are Bodypump, GRIT, Sprint, Indoor cycle 45, Legs Bums and Tums, Functional and HiiT circuit. They all offer a range of different benefits. These classes are great for toning and keeping fit. My main personal reason for going to the gym is that it keeps me in a positive mind set. I always feel good as I leave the gym and it's very rare that it's a chore for me to go.
Do you think fitness classes are suitable for all fitness levels ?
I think so, there are always alternative exercises for you to do. It can be daunting to join a gym, I know I felt exactly the same when I started but there is always something for you to choose from and someone to help you.
What do you think of the equipment at the centres & is there anything that you really like using?
The equipment is good, the gym has lots of weights and different machines for you to use, I particularly like the functional rig; I was very excited when it was fitted. I also like the new rowing machines with the water in, they are easy and comfortable to use.
How do you find the team and staff at the centres?
The gym team is fantastic, they are always so happy to help and they always look happy to be there doing the job they love. The reception team are lovely too; I feel I have made friends with them over the years. It's lovely when you go into reception and the staff will ask how you are and how your days been. It's nice of them to make the effort.
I really enjoy the special classes/events that the instructors put on; they put such a lot of effort into these events. The park fit is one of my absolute favourites. The 8WC (8 week challenge) is also brilliant; it has some fantastic ways of getting you in the gym and trying out all the different classes. I recently completed my 3rd 8WC, you can win some ace prizes once completed.
They also put on some festive classes where they get us all dressed up and in the Christmas spirit.
Have you seen the SLT's "Join Us" campaign over the New Year that uses members as models ?
I have, its nice that they have got the customers involved, using real people, that have real normal day to day lives, showing the commitment that they put into keeping fit.
Do you find there are advantages of exercising in a group environment?
I think so, you can feel a real warm friendly feeling in the classes, there are lots of people I have met along the way, one of which has become one of my best friends. However, I like to go to the gym and I try to put my all into my sessions so I find I am sometimes a little quiet around the other gym members. It is nice to see though all the groups/friendships that have formed through coming to the gym.
What motivates you to keep coming?
It's part of my life and I cannot see it any other way, HEALTHY BODY HEALTHY MIND that's my moto!!
If any, what social media channels do you follow SLT on & why ?
Facebook and Instagram are the social sites I follow SLT on, they are the ones I use. I find it helpful to see the updates on Facebook, especially when the new time tables are out. It's an easy way to screen shot them on your phone, a way of never missing the classes I love!!