Meet the Member: Haden Hill member Danielle gears up to take on Mount Toubkal for Pilgrims Hospice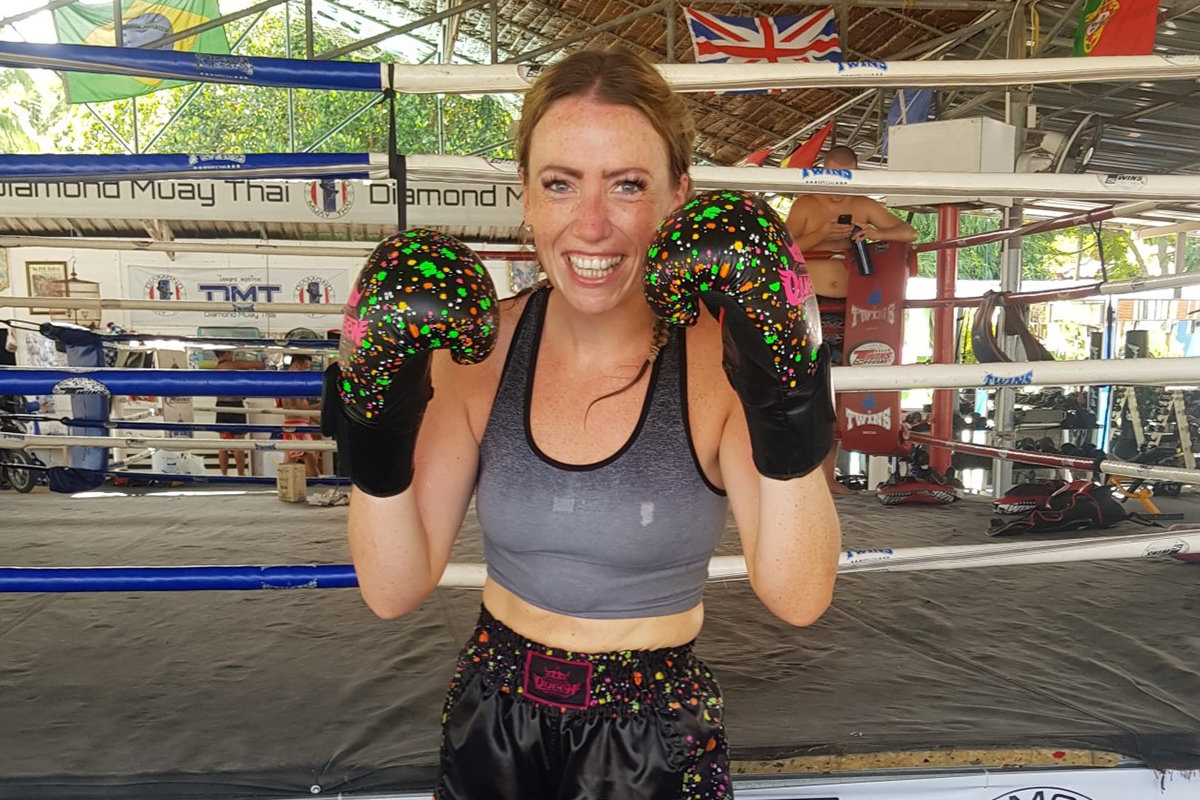 Danielle is super dedicated to her fitness, she travels the world taking on new fitness challenges. Her next adventure sees her climbing Mount Toubkal to raise money for Pilgrims Hospice who have helped her father greatly since his lung cancer diagnosis. She shared her every-day fitness routine with us and how she'll be preparing for her mountain challenge:
What's your general fitness history?
I have been into fitness for at least the past 10 years or so, started with doing lots of boxercise back in the day and spin classes.
Over the years my dedication and passion for fitness has increased significantly, trying different classes and finding weight training, which I absolutely love!
I love to travel, and a few years ago decided to combine my love for travel and fitness….and went on my first fitness adventure. Over the past few years it has become a yearly thing for me…..I cannot let a year go by without training somewhere new and exotic! In 2018 I decided to try something completely different and ventured to Thailand (My happy place!) and did a 2 week stint at a Muay Thai camp in Koh Samui. Since then have fallen in love with the art and have been lucky enough to train in numerous different camps and countries!
What's a typical workout for you?
Go hard or go home right!?
I don't like faff, I like to work hard and get it done. I'm definitely a Grit girl! Generally I make sure I train 5 times a week, this includes double grit classes, sprint, the occasional combat and my absolute favourite….my 121 sessions with Heather ??
I very much like to make sure I get variety in my work outs – so I like to combine classes and gym to get a mix of cardio and strength training in most work outs.
Is there a particular reason you selected Haden Hill?
Easy. Because it's the best!
I joined Haden Hill back in 2008, went travelling and then tried another gym when I got back – it didn't work! I was straight back to The Hill.
Not only do they have the best variety of classes, but its like a second home. The people, the atmosphere, from the reception staff, to the instructors and everybody who attends the gym, its just a great place to be! Working out should be fun – and at Haden Hill it is.
How do you find the team and staff at the centres?
Amazing. You literally cannot fault them. Their dedication and commitment to the centre and the members is absolutely outstanding.
They aren't just your normal instructors, they are friends, they care, they want you to smash it every time and they make it fun!
Over the past year they have really helped me to reach my goals, pushed me hard and helped me every step of the way. Fitness has been my go to in this hard time and I've been supported everyday. Even when I've walked into the gym on numerous occasions with a new challenge to complete (example – 100 burpee push ups in under 10 minutes) they have helped me and motivated me to keep going and do it – and I did!
Tell us about why and how you're raising money for Pilgrim's Hospice?
In January last year my dad, was diagnosed with stage 4 Lung cancer. A terminal illness which had already spread to his lymph nodes, and adrenal gland.

Over the past 365 days he has undergone chemotherapy, immunotherapy, radiotherapy, been in and out of hospital with sepsis, malnutrition, blood clots.....you name it.
Now it has spread even further.
For my dad and for the family it's a constant everyday struggle and a persistent fight which he is currently battling in Pilgrims Hospice.
Pilgrims have been there since the beginning and have since helped in everyway possible.
For 35 years Pilgrims have helped people facing a terminal diagnosis, and their families, to live well in every moment. I'm amazed at what this charity do every single day, and for what they have done for our family.
So in just under 4 months time I will be preparing myself for the toughest physical challenge I've ever faced - embarking on a 3 day trek climbing the 4167 meters to reach the top of Mount Toubkal in Morocco – to put it into perspective – its Ben Nevis 3 times!
How will you train to climb Mount Toubkal?
I am very very lucky, because I have to best fitness buddy anybody could ask for – and she is joining me on my training journey!
Rachel Oakley (who is also a dedicated member of the Hill) and I have donned our new walking boots and already started our preparation.
I have been provided with a training plan by the company I am completing the trek with and this includes lots of walks, strength training for the legs, glutes and core.
We will be doing numerous walks in the area – and this is pre training in preparation for the 3 Peaks!
Over the next couple of months we will complete Snowdon, Scafell Pike and Ben Nevis.
Along side this, I already have the support of the team at Haden Hill, and in my 121's we will be working on building strength in those core areas.
Any tips for people starting a fitness journey or looking to get back into fitness?
Just do it!!! I know how hard it can be. Push past it, get over the barrier, and you will find the love for it.
Get yourself a gym partner – your own personal cheerleader – trust me, when I have my side kick there it makes all the difference!
I think one of the most important things about fitness is having the support and motivation from the people around you, the instructors, the other members – as cheesy as it sounds its like a little fitness family.
If you want to help Danielle raise money for Pilgrims Hospice you can donate at www.justgiving.com/fundraising/danielle-coombes4