Meet the member - Emma shares her amazing fitness & wellbeing story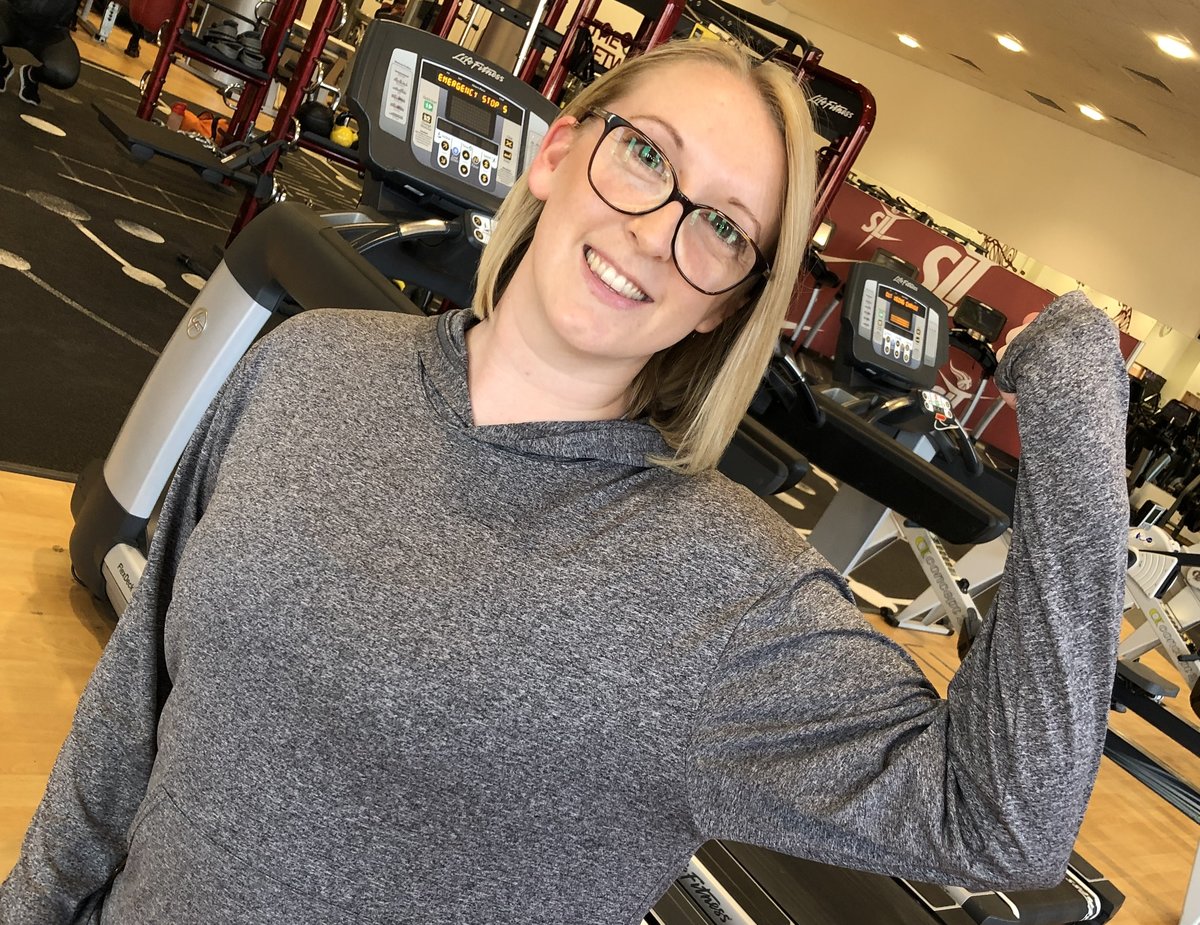 Meet Emma, one of our many loyal One Card members at Sandwell Leisure Trust. Emma, from Sandwell, kindly met with us before one of her sessions to tell us about her fitness journey and how she has progressed through classes to build self confidence to take on more personal challenges.

What's your general fitness history ?
I started my membership back in 2011 as I was overweight and unhappy. To start with I found comfort in the group classes as I knew I wasn't alone and everyone was so friendly. Once I started to feel more confident in myself I started training with the gym instructors and enjoying the one to one sessions that SLT provide. Weight training and cardio fitness classes are my go to regime now and it feels great knowing I am still strong. Training has given me confidence to go for hikes and also climb Snowdon.
What gave you the prompt to join a gym ?
I was overweight and unhappy with how I looked and how I felt, joining SLT gave me a newfound confidence and faith that my body was capable of much more.
Is there a particular reason you selected SLT & in particular Haden Hill (do you use more than one SLT facility) ?
I chose SLT as I had always used the swimming pool at Haden Hill Leisure Centre growing up and its just around the corner. During my commute from work I also pass Portway Lifestyle Centre which I really like going too also. The Gym facility there is brilliant.
How does SLT meet your fitness needs?
Training at SLT has helped me with my strength and conditioning training, which is needed as I currently play for the Sandwell Steelers Womens American Football Team. The sport is hard going on the joints so the conditioning and Yoga classes are a god send after a game day.
Do you prefer gym sessions or fitness classes?
I enjoy both the gym and fitness classes and I try to mix between the two. I find the gym a bit lonely at times but if I am in the mood I like to pop in my headphones and just go for it!
What are your regular fitness classes and how do they help you achieve your goals? Do you think fitness classes are suitable for all fitness levels ?
I am currently enjoying BLT and also the Grit Classes. They are both a mixture of weight and bodyweight exercises that push your stamina and you do find you improve more each week. There is usually a mixture of different capabilities and fitness levels in the classes but the Instructors will give you alternative exercises if you are struggling. The main point is to just keep going and remember not everyone is of the same fitness level, so as long as you are giving your 100% that's all that matters.
What do you think of the equipment at the centres & is there anything that you really like using?
The equipment at the gyms over the years has improved so much. Its great having the designated free weight and cardio areas. I really enjoy using the squat rack and also the weight sled which is in Wednesbury at the moment.
How do you find the team and staff at the centres?
The staff and Team at the centres are great and some of them have become my good friends. I keep in touch with some of them via social media and its nice to catch them in the gym for a training session.
Have you seen the SLT's "Join Us" campaign over the New Year that uses members as models ?
I did see the campaign, its really great to see members of SLT as the models.
Do you find there are advantages of exercising in a group environment?
If you are a brand new member and don't feel like exercising alone then joining a class is a great thing to try. I find that the group setting makes me try harder!
What motivates you to keep coming?
Exercise makes me feel amazing afterwards and it also means I can feel less guilty when I eat naughty treats.
If any, what social media channels do you follow SLT on & why ?
I follow SLT on Instragram and Facebook. I enjoy seeing what's up and coming on Facebook and also who has tagged themselves on Instagram working out to give me inspiration. I also joined the Couch to 5K group last Summer and the Facebook group for this was brilliant and gave support to each runner every week.