Meet the Member: Dawn shares her incredible fitness achievements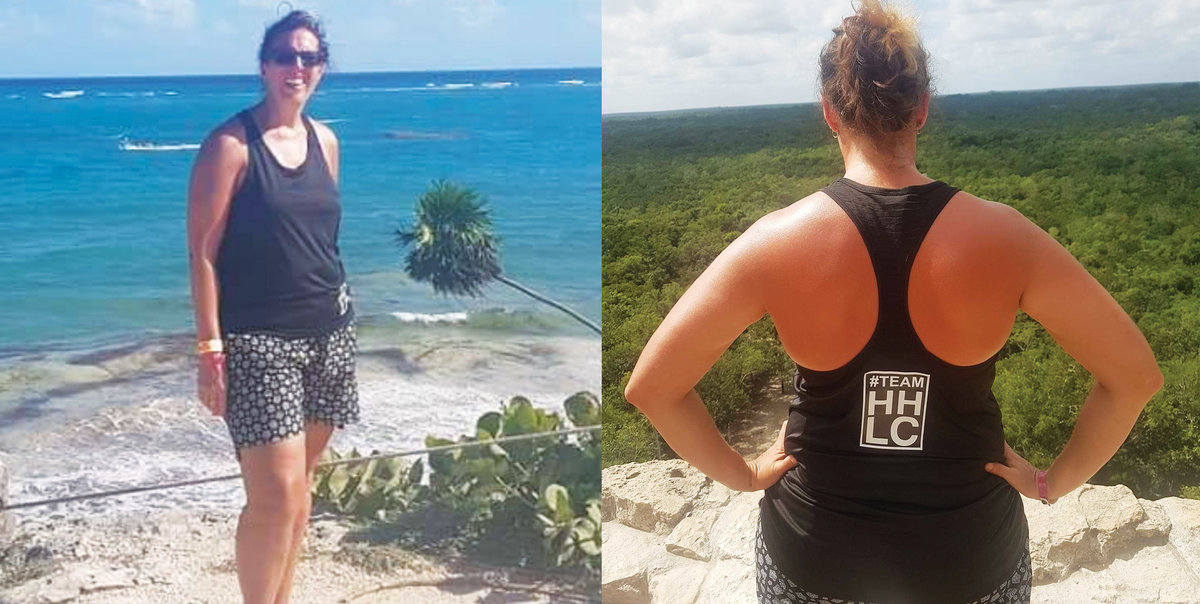 Haden Hill member Dawn has achieved numerous fitness accolades from a black belt in MMA to multiple races yet she is still achieving new goals and pushing her fitness to the limits. She shared with us her story and some advice to those looking to start their own fitness journey:
What's your general fitness history?
I always loved PE at school but then as I got into my teenage years I didn't do a much in regards to my fitness other than; walking and the occasional swim or bike ride.
As I got a bit older I started taking part in a class or two of Zumba at my local High School. This time was very hit and miss and I didn't really stick to a strict plan of attending, it was more for the social aspects that the club was able to offer.
I then started taking my daughter to Mixed Martial Arts classes at the local primary school. She was a shy child and due to this I stayed during her classes and got talking to the instructors, which lead to me joining as well. I attended this club regularly and was able to improve my fitness and work my way through the grades to achieve a Black belt at the age of 38. I continued training in Mixed Martial Arts until I was 40 but I started to get more uncomfortable with the amount of full contact sparing involved and gradually stopped attending.
My daughter is very sporty so I have been a part of many sporting events and charity walks or runs such as; Race for Life, Smile for Joel fun run, a Wolf Run and 3 Marathons. When I was around 45 years old my friend asked if I wanted to go to a Body Combat class at Haden Hill as it was similar to Mixed Martial Arts, but non contact. After missing training in Mixed Martial Arts I agreed, and loved every second.
Is there a particular reason why you selected SLT and in particular Haden Hill? (do you use more than one SLT facility?)
I chose Haden Hill because it was the most local gym to me. In my opinion Haden Hill offered, and still continues to offer, a lot more facilities and classes compared to other options.
When I started attending Haden Hill I was going to two Body Combat classes a week then I started swimming Monday to Friday as well. After a few months of consistently going to the gym I became a one card member, as this is much better value for money for me, due to the amount I was using the centre.
How does SLT meet your fitness needs and is there anything else you do fitness wise outside of the centre?
I believe SLT meets all of my fitness needs. There is so much to offer; swimming, gym classes, gym, PT sessions and fantastic facilities. SLT offer monthly challenges that I love and Haden Hill's challenges I find particularly motivating. I also believe SLT is a great community of people, particularly at Haden Hill.
Outside of SLT I enjoy taking walks with my husband and dog, and the occasional bike ride.
What's your favourite workout?
My favourite work outs are the HiiT classes, such as; Sprint, Grit and Body Combat. I also really enjoy Legs, Bums and Tums and most cardio work outs.
I also love that the Personal Trainers and Instructors at Haden Hill are very knowledgeable and adaptable and are able to create personalised plans for me to follow and motivate sessions to keep me on track with my fitness.
How do you find the team and staff at the centres?
The team and staff at Haden Hill are fantastic. Haden Hill is such a friendly, motivating and supportive environment to train in, and nothing is ever too much trouble for any of the staff, they are always more than happy to help.
I have used Portway gym too, the staff there are also very friendly and helpful.
What motivates you to keep coming?
I personally feel I am good at self motivating and pushing myself to my fitness limits and breaking them, but Haden Hill is so good at offering extra challenges, motivation and classes and I really don't want to miss any!
What is your greatest fitness achievement?
I don't think I have just one greatest fitness achievement because I am always trying to better what I have done previously and continue to improve. I am very proud of all of my past achievements before joining SLT, but my greatest from then would have to be achieving my black belt. I am also very proud that I have completed the following after joining SLT; four 8 week challenges, MyZone 3k challenge and I have been a MyZone champion 7 times (winning the MyZone mascot, Gary).
I love the challenges that Haden Hill offer and I have recently undertaken a month challenge with a Personal Trainer, Heather, called "Don't eat that Dawn!" Even though this was a light hearted and jokey title to a challenge, it has helped me better my eating choices in regards to how to effectively fuel my body. After four weeks of better food choices, I lost 10lbs. I now have a much better relationship with food. This was a very big achievement for me.
Any tips for people starting their own fitness journey or looking to take theirs to the next level?
Some advice that I would give for someone starting their own fitness journey is always give 100% and continue to push yourself. Your mind can restrict what your body can do, don't let it.
Always set yourself small or achievable goals and never give up. You aren't going to achieve your goals over night they come with hard work and dedication. There will be ups and downs so enjoy the journey and the process as well as the results. Find that drive, whether its competitiveness with yourself or others or something else, find your push and keep working hard.
The only bad training session is the one you didn't do!
If any, what social media channels do you follow SLT on and why?
I follow SLT and Haden Hill on Facebook and Instagram. It's a convenient and up to date way to keep up with all the current information and goings on at SLT and Haden Hill. It's a great way to also keep up to date as there may be messages or notices that can be missed on the way into or out of the centres.