Meet the member - Sarah's gym inspiration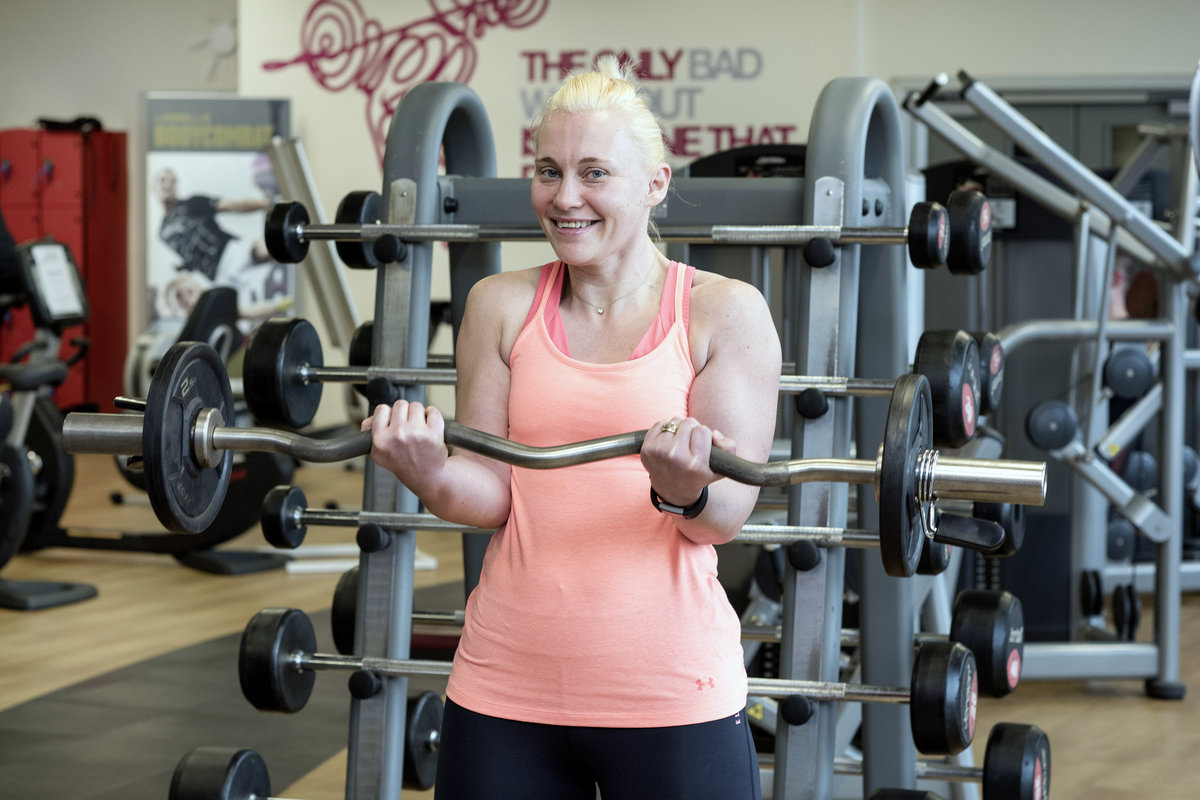 Meet Tipton Leisure Centre One Card member Sarah Jane Lewis. We caught up with Sarah, a 35 year old full time working mom of two, and posed a few questions about her fitness regime and how it's helped her personally.
When did you become a One card member ?
I joined the gym January 2017 to aid my weight loss. I started off doing 1 or 2 classes a week of cardio aerobic style classes only. As my fitness level increased I felt more confident to try other classes such as Body pump, Kettlebell and Legs Bums and Tums (BLT).
Did our gym team help you ?
It was during these classes that I met Bradie the centres fitness co-ordinator. Bradie opened my eyes to a whole different world of fitness, with her support and encouragement I have not only lost weight but my body shape has changed. I'm stronger and fitter than I have ever been before.
What were your previous experiences of gym ?
I've used a gym before and was a member of another gym and would often go in once or twice a week and mess around on the equipment for an hour not really knowing what I was doing and hoping on some level I was doing it all right.
Tell us about your use of free weights in the gym ?
I would never dream of going near the free weights section (that was for hard core fitness people not me) before teaming up with Bradie at Tipton Leisure Centre.
Not only do I know how to use the equipment correctly to get the best out of it but I now go down to the hard core weight section and lift weights!! I absolutely love lifting, I feel so good about myself when I have finished my work out and knowing I have the support of my fellow gym buddy and my trainer. She really pushes me and the encouragement makes it all the more fun and enjoyable.
How has the training & support helped you ?
Not only am I more confident in the gym but I'm confident at home and work. Joining the gym has changed my life for the better and I owe a large part of that to Bradie whose support has been a key reason for my success.
Inspired by Sarah's story? Let us help you achieve your goals. Our gym team are here to help you. Please call your nearest facility on 0300 012 0121 and ask for a member of the gym team. Alternately if you wish to contact our team at Tipton Leisure Centre, drop them a message on Facebook or email them at TiptonLeisureInfo@slt-leisure.co.uk