Meet the member - Mark tells us how he's gone from member to instructor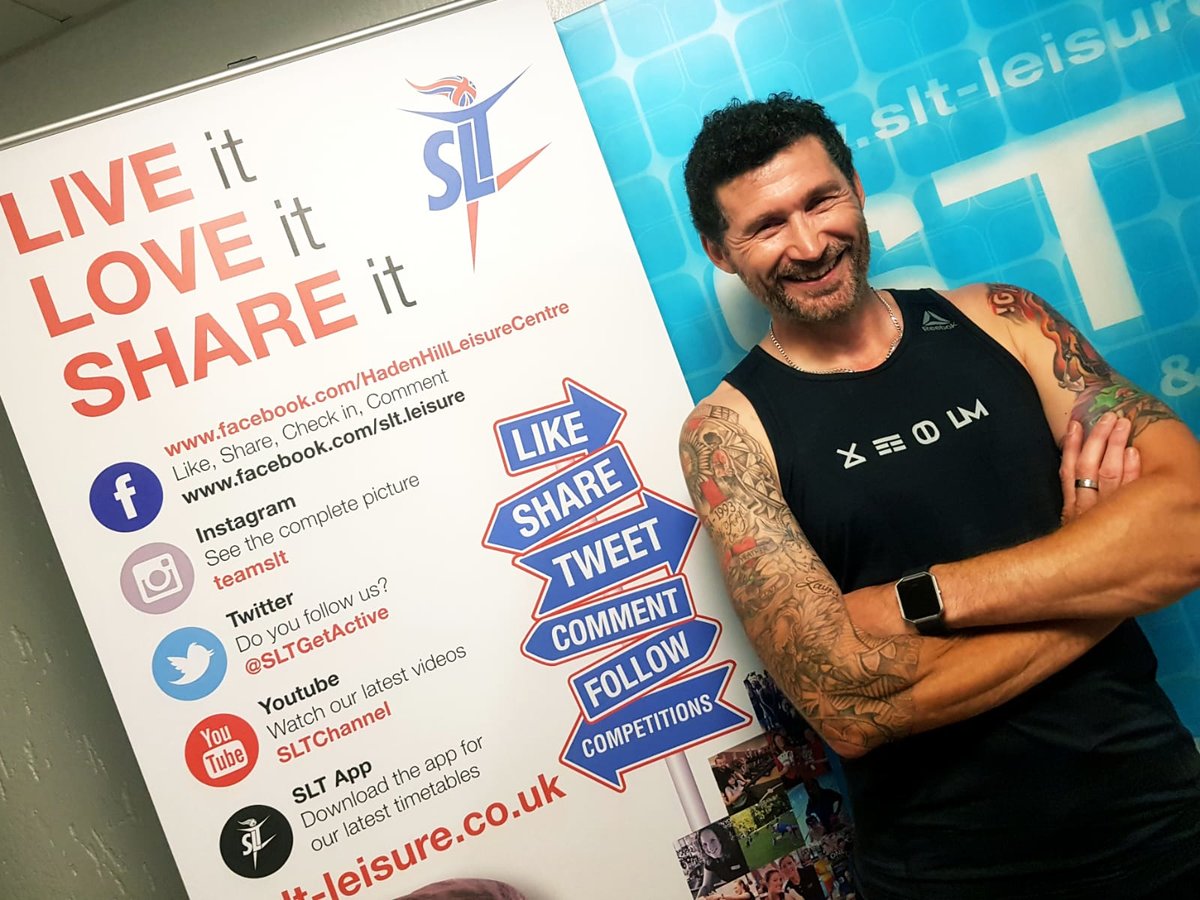 Meet Mark Arthurs who has gone from member to instructor at Haden Hill Leisure Centre. If you are looking for a potential career move, have a read of Mark's story. It might just inspire you to become part of the team.

What's your general fitness history ?
After leaving the Army in 1991 I found running helped me physically and mentally, I also got into martial arts and gained my 1st Dan Black belt in Kickboxing before cartilage and arthritis issues in my knees forced me to stop running and Kickboxing.
What gave you the prompt to join SLT and how long have you been a member ?
Realising that I still needed to exercise for the mental and physical benefits I experimented with different forms of exercise before being introduced to Les Mills Grit, I was hooked straight away, I enjoy other Les Mills programs but found that even with my knee issues I could with care manage the 30m HIIT class, after about 12 months I got the idea that even when my knees get worse I could still participate as an instructor, so aged 45 I started my instructor journey, getting qualified as a Level 2 gym instructor so that I could attend Les Mills Grit initial module training, qualify as an AIM 1 Grit certified instructor aged 47 and Level 3 Personal trainer and I am currently getting qualified as a Les Mills Sprint instructor.
What do you enjoy about exercising and what benefits does it give you?

My wife and I have been members at SLT for just over 2 years after doing the rounds at the so called big gyms and being disillusioned by their petty politics and lack of professionalism, Haden Hill Leisure Centre was recommended by an instructor friend, plus they had just started GRIT at the Hill and we were welcomed with open arms, staff and gym goers were all so much more friendly and approachable, we haven't considered going any where else since.
For me it's mainly the physical and mental wellbeing, if my knees are giving me grief, a session at the Hill helps to settle them down, same with the mental wellbeing, losing yourself in a class and having banter with like minded people always puts a smile on your face, especially when your gasping for air and dripping in sweat !!
What gave you the prompt to become a qualified fitness professional ?
Around the time I was initially thinking about getting qualified as a fitness professional, the company I was working for were restructuring and asking for voluntary redundancies, at my I thought this was the best opportunity I was going to get and took it.
How does working casually for SLT work around your full time job ?
I have been lucky recently to find a day job that I really enjoy, so my casual contract with SLT has changed from my opportunity to gain experience and apply for a fulltime career as a fitness professional to the best of both worlds.
What sessions are you qualified in teach now and what's your personal favourite (& why) ?
I am qualified as a Level 3 Personal trainer, advanced fitness testing, boot camp /circuits and group cycle instructor but I'm still hooked on Les Mills Grit and I am looking forward to getting certified as a Les Mills Sprint instructor very soon, it's all about the HIIT, seeing the class in front of you giving everything they've qot and your the one helping them get the most out of every class feels awesome.
If any, what social media channels do you follow SLT on & why ?
Much to my wife's dismay I like to use Facebook/messenger and Instagram to interact with members that have been in my class's.