Meet the member - Emma tells us why Tipton Sports Academy is her number 1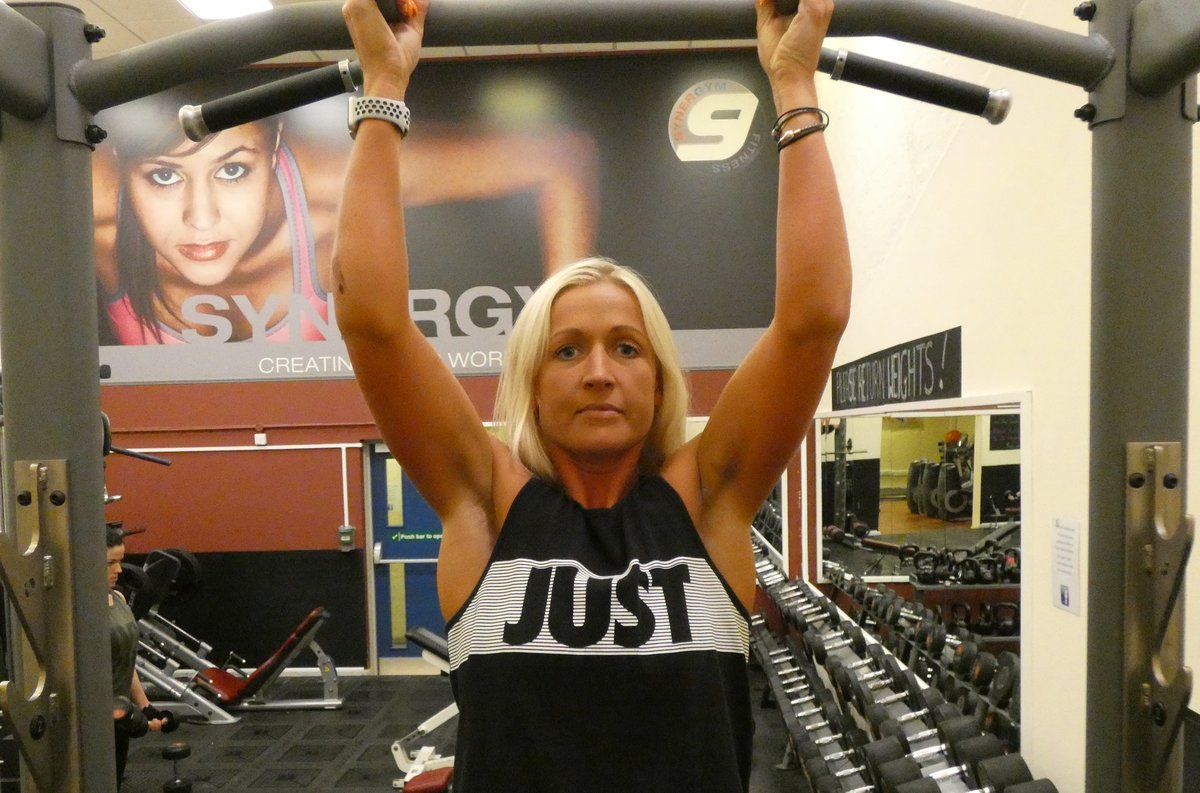 Meet Emma from Tipton. Emma kindly gave up some time to meet us ahead of one of her lung bursting 11 mile treadmill runs at her local facility, Tipton Sports Academy.

What's your general fitness history ?
I was over weight, then I had my son and gained more and had lots of water retention and I balloon up to a size 22.
What gave you the prompt to join a gym ?
I needed to make a change and wanted to be able to enjoy things with my son and for him not to be embarrassed by me if I couldn't do something because of my weight.
Is there a particular reason you selected SLT & in particular Tipton Sports Academy ?
My husband Craig works there, Casey's nursery was there when he attended and it was my closest. It has remained my main choice mostly as now Casey's older, he plays his tennis there so I can train at the same time. It caters for my family's needs, which is my main priority and then I can fit the gym in around it.
How does SLT meet your fitness needs & is there anything else you do ?
The centres opening time fit perfectly around my families busy schedule. I also love my street running. It's just great to get out in the fresh air and burn those miles off. Running is a big stress relief for me and I only have so much time each day.
Do you prefer gym sessions or fitness classes?
Gym sessions, the classes aren't always challenging enough, and the times aren't convenient to my sons commitments.
What do you think of the equipment at the centres & is there anything that you really like using?
I think the equipment is good and suitable for what I need. The Running machine, the leg press, core bench and pull up bar are my favourites
How do you find the team and staff at the centres?
The team and staff are lovely and helpful. I have attended Tipton Sports Academy since the gym opened. I met Hayley Birch, Kath Britton and Matthew Penn, who all helped me learn different ways and means to reach my goals. I never ran before meeting Hayley and I would hang on for my life, or bribe me to run harder through a range of motivation techniques including Haribo sweets (not in the text book, but it worked). Kath taught me unique body weight moves, that even with my arthritis in both knees I could still do, she also introduced me to HIIT training. Matt spent so much time giving me the confidence to go in the weights section and hold me own and not be feel that I don't belong. He taught me baby steps so now I can do full pull ups and train each body part and push myself to move up the weights. I now run 11 miles every day, and miss it if I don't, train core every day and break my weights in two four sessions a week, by body parts. I feel they need a gym instructor at Tipton, to encourage, help and motivate members with new moves, set goals to achieve and offer advice on nutrition. This was a huge factor in my achievements.
What do you enjoy about exercising?
It's a great for every day stresses, and when following diet and working out, I feel better about myself. It's a life change really. I wouldn't go back.
What motivates you to keep coming?
Regular weigh in's, looking at weight, body fat, muscle, water, fitness age. And also measuring myself in inches. What I have achieved motivates me, if I have booked a holiday or an event coming up and what to wear something nice and feel confident. I lacked confidence and the gym sessions have definitely helped me
If any, what social media channels do you follow SLT on & why ?
Facebook and Instagram. These platforms are useful to find out about events, timetable changes and I share & promote all the fantastic tennis programmes at the centre.