Meet the team behind SLT: 10k champion Emma Taylor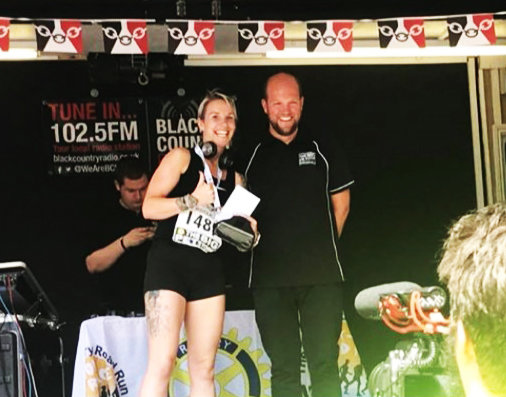 Emma Taylor is part of the fitness team at Portway Lifestyle Centre. You can find her teaching many fitness classes and around the gym but outside of work she is a keen runner. Her most recent accolade was achieving 3rd place in the Halesowen 10k with an amazing time of 42:46.
Emma's passion for running started when she had her two daughters. She wanted an exercise that would fit into her busy schedule and found running the most efficient. She trains regularly alongside teaching fitness classes including Bodypump and Indoor Cycling. Her dedicated training led to her great 10k results despite the hot weather and tough terrain, Emma said: 'The run was hard, hilly and warm but was a great achievement when finished and felt very proud and tired!'

Emma's tips for both beginner and experienced runners are;

· Focus on pacing and breathing techniques as these are key to being able to complete challenges and distances
· Start off small and build up the distance gradually
· Classes and especially indoor cycling classes definitely aided my running


To find out more information about Emma and her fitness history and coaching style visit her Meet the Team page here. If you're looking to start your own running journey why not enrol onto our next Couch to 5K programme starting this September at Old Hill Cricket Club – click here for more details.