Look after your physical and mental health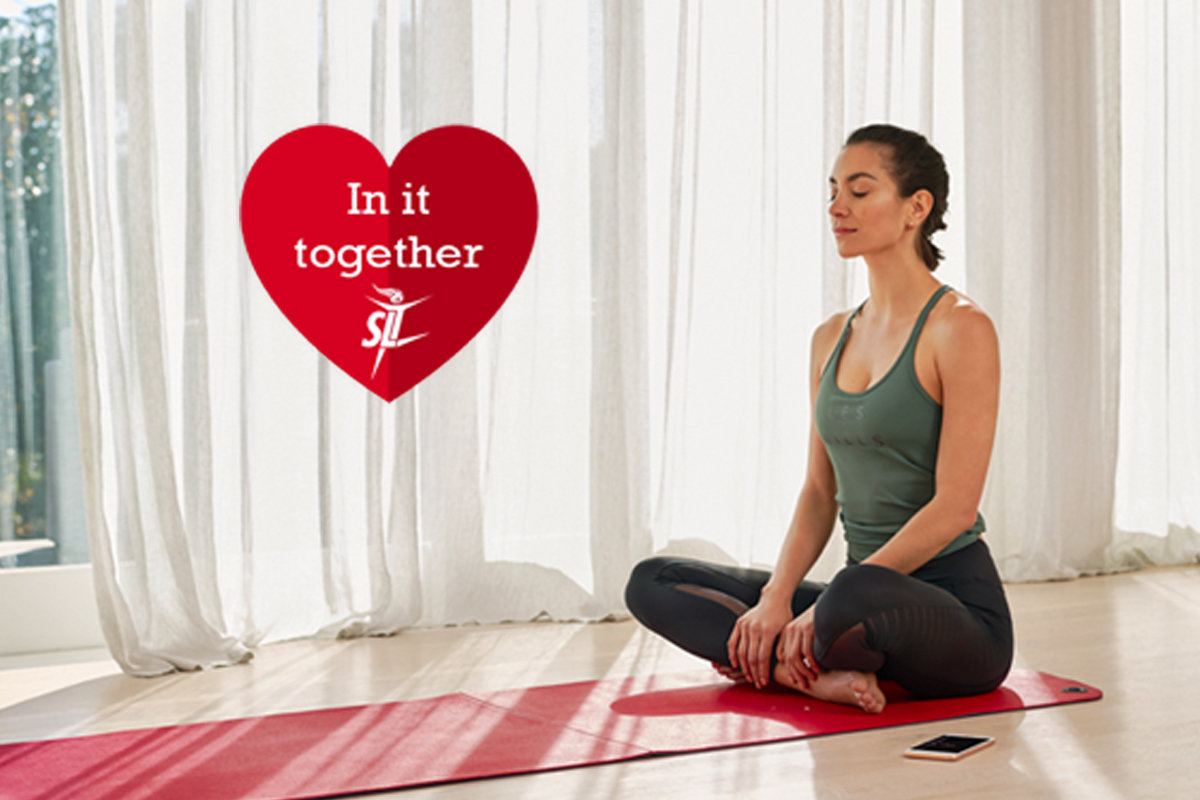 COVID-19 has affected us all and changed our daily routines significantly. Navigating through these changing times can take a toll on both our physical and mental health. We've put together some useful tips to help you stay healthy.

Follow some online workouts

If you're missing fitness classes Les Mills are offering a number of their On Demand videos free, all of your Les Mills favourites plus more can be found here. Physical - a leading supplier of gym equipment and workout accessories are also offering SLT customers 20% off with the code SLT20. Offer ends 30/04/2020 so be sure to click here to take advantage of this great deal.

Safely exercise outdoors

The government allow exercise outside of your home once a day on your own or with a member of your household. It's been noted how beneficial to both mental and physical health a bit of outdoor exercise can be which is why the government are allowing it. Go for a walk or a quick run to clear your mind and exercise, just remember to adhere to government recommendations.

Keep on top of healthy eating

You may not be able to get all the food you usually can, and you may simply lack motivation for healthy eating. It's OK to find it a struggle to maintain your diet during this time but try to remember the good nutrients do for you body. Include plenty of colourful fruit and veg to get all the vitamins needed to support your body. There are plenty of helpful recipes available online which make use of long-life and tinned foods if you're struggling for ingredients.

Stay connected
During times of increased stress, it is good to get support from friends, family and colleagues. Stay in touch with either e-mail, phone or text!
Try as much as possible to stick to a regular daily routine.
Stay in touch with friends on social media but try not to sensationalise things. If you are sharing content, use this from trusted sources, and remember that your friends might be worried too.
Keep updated, but filter the facts and fiction
Rumours, which are spread very often through newspapers, clickbait stories and fake news on social media, can have a serious negative effect, especially if you are prone to suffering with anxiety related disorders.
Restrict your time on social media and avoid reading comments which may increase your anxiety, limit the news if you find this is significantly bothering you.
Avoid additional unnecessary stress
It is natural to feel overwhelmed at times like this. And this will be a particularly challenging time if you have experienced trauma or mental health problems in the past.
It is important to be aware of habits which may increase anxiety levels such as drinking and smoking and limit these.
Keep conversations light and try not to 'what if' as this can make the situation appear to be worse than it is.
What to do if you are concerned about your mental health:
Talk about your feelings to a friend, family member, health professional or counsellor.
Contact Samaritans, call: 116 123 or email: jo@samaritans.org if you need someone to talk to.
Use calming breathing exercises.
Exercise – access one of the many free online workouts to help you keep active
A lack of sleep has a detrimental effect on your mental health. There are some useful tips on getting a good night sleep here.
Eat a healthy diet with regular meals to keep your energy levels stable.
Consider peer support, where people use their experiences to help each other. Find out more about peer support on the Mind website.
Listen to free mental wellbeing audio guides.
Search and download relaxation and mindfulness apps or online community apps from the NHS apps library.
Some useful points of contact are:
Mental Health Foundation
Rethink Mental Health
NHS Mental Health & Wellbeing
Every Mind Matters
Take care of yourselves and your families.
SLT