Launch of new website for SLT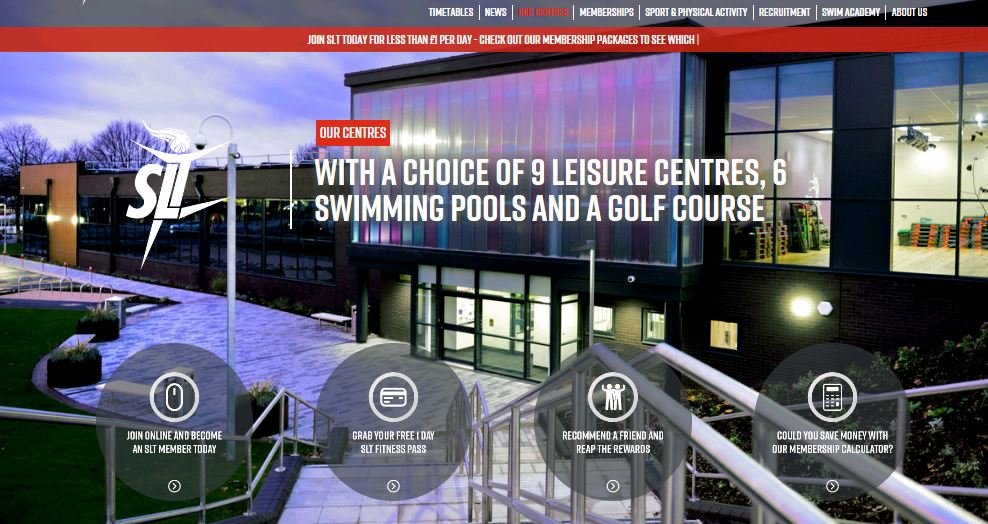 After weeks of hard work we are really pleased with the result and sure you will be too.
New features include: -
New layout and refreshed look
More user friendly both on desk top and mobile enabled features makes accessing and using the website easy from any device
New pages including:
'Meet the Fitness Team' to increase the gym bookings
Swim School Page getting customers to this information faster and easier
New Ticker Tape at the top of the website will advertise any news, offers and other important customer information
All important and frequently used pages such as Membership Calculator, Guest Pass and Join Online will be prominent at the top of the pages
Membership joining and booking online processes will remain the same.
Please take a moment to familiarise yourself with the new website, layout and design features. We will be posting a video for customers on the benefits of the website.
This is phase one of the release, with future improvements planned to further enhance the user experience.
Many thanks to our development partners Ice Blue who have left no stone unturned to give SLT a fantastic solution for the years ahead.