Latest Membership Offers with SLT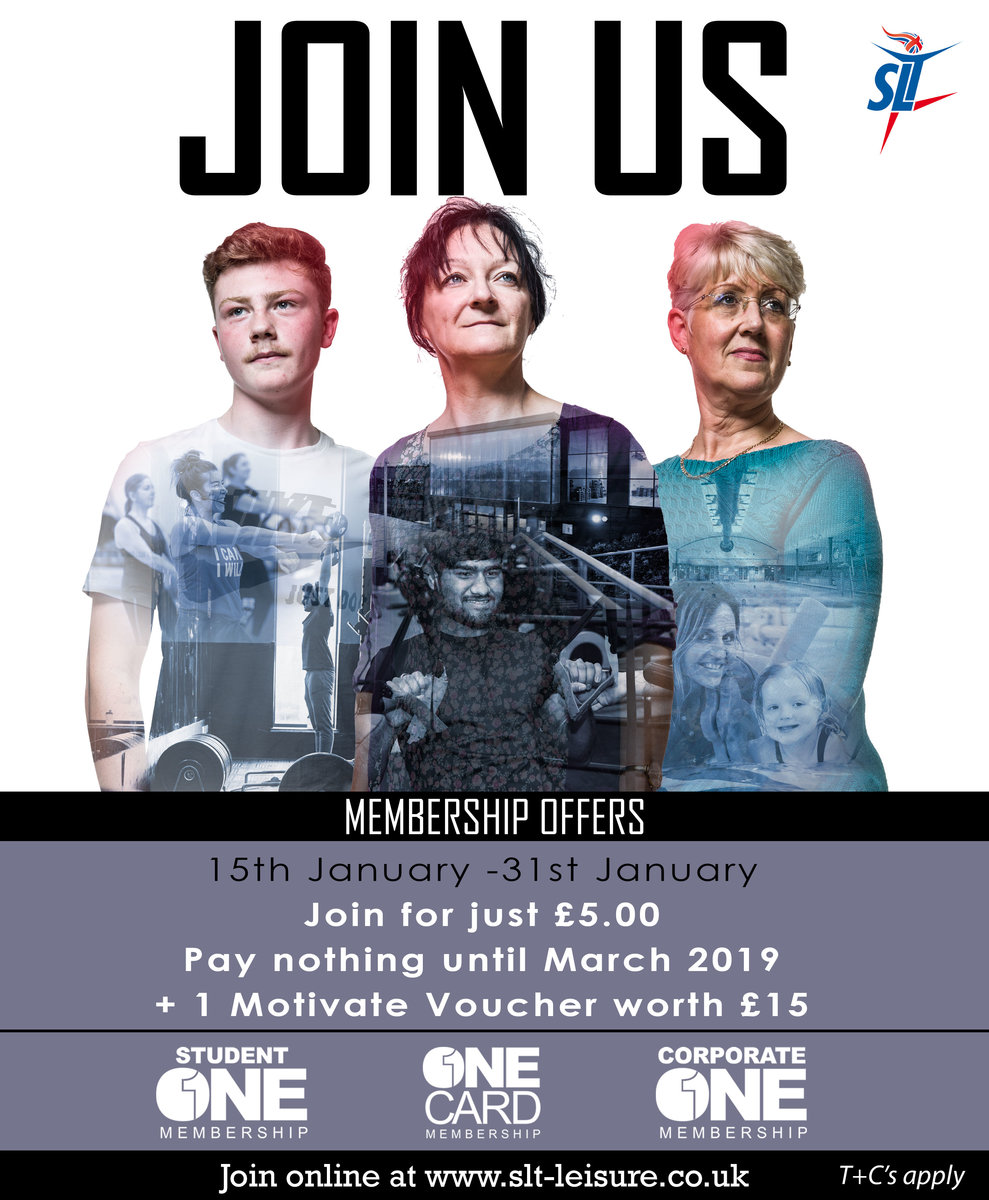 Are you looking to improve your health, lose weight or get back into fitness?
If so, don't miss out on this fantastic membership offer with SLT this January.
Join the popular ONE Card, Corporate ONE or Student ONE membership for just £5.00 and pay nothing until March 2019!
You will also receive a £15 Motivate voucher!
The ONE Card membership, offers great value for money.
When you join SLT you receive the added benefit of using not one, but 8 Leisure Centres across Sandwell, and includes UNLIMITED:
Gym - Public Swimming - Fitness Classes - Monthly Personal One2One's - Sauna & Steam (16+)
All for just £28.50 a month, that's less than £1 a day! Don't forget to check the list of approved Corporate companies to see if you are eligible for a 20% discount!
The Student Membership starts from just £19.50 and offers all the benefits of the ONE Card at a reduced rate (available to full time students only, evidence is required)

Joining is quick and simple online. Pay just £5.00 and use the membership straight away. Your motivate voucher will be sent in the post (please allow up to 14 days) and your first direct debit will commence on 1st March 2019. So that's up to 6-weeks use for just £5.00*
For further information on the memberships click here
*Terms & conditions apply. If you cancel with 14 days you will be invoiced for activities used during this time. Minimum 3 direct debit contract