Langley Mural Mystery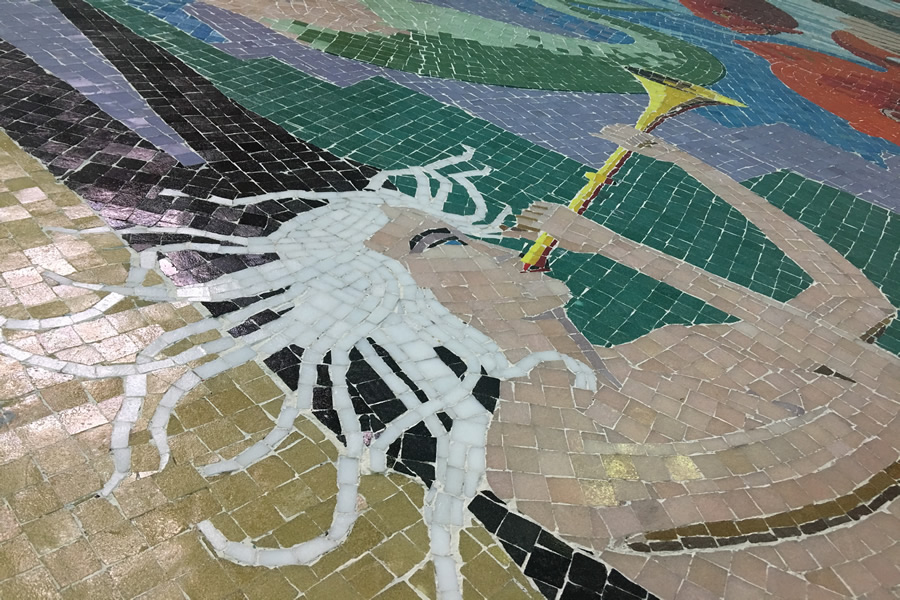 The art mural at Langley Swimming Centre has always attracted many admirers; however recently a loyal customer posted a question about the age of the mural. A hunt around the art installation didn't reveal any clues as to how it came about. Further inquiries followed and the investigation took a positive turn in the direction of SLT's own Assistant Operations Manager John Robinson.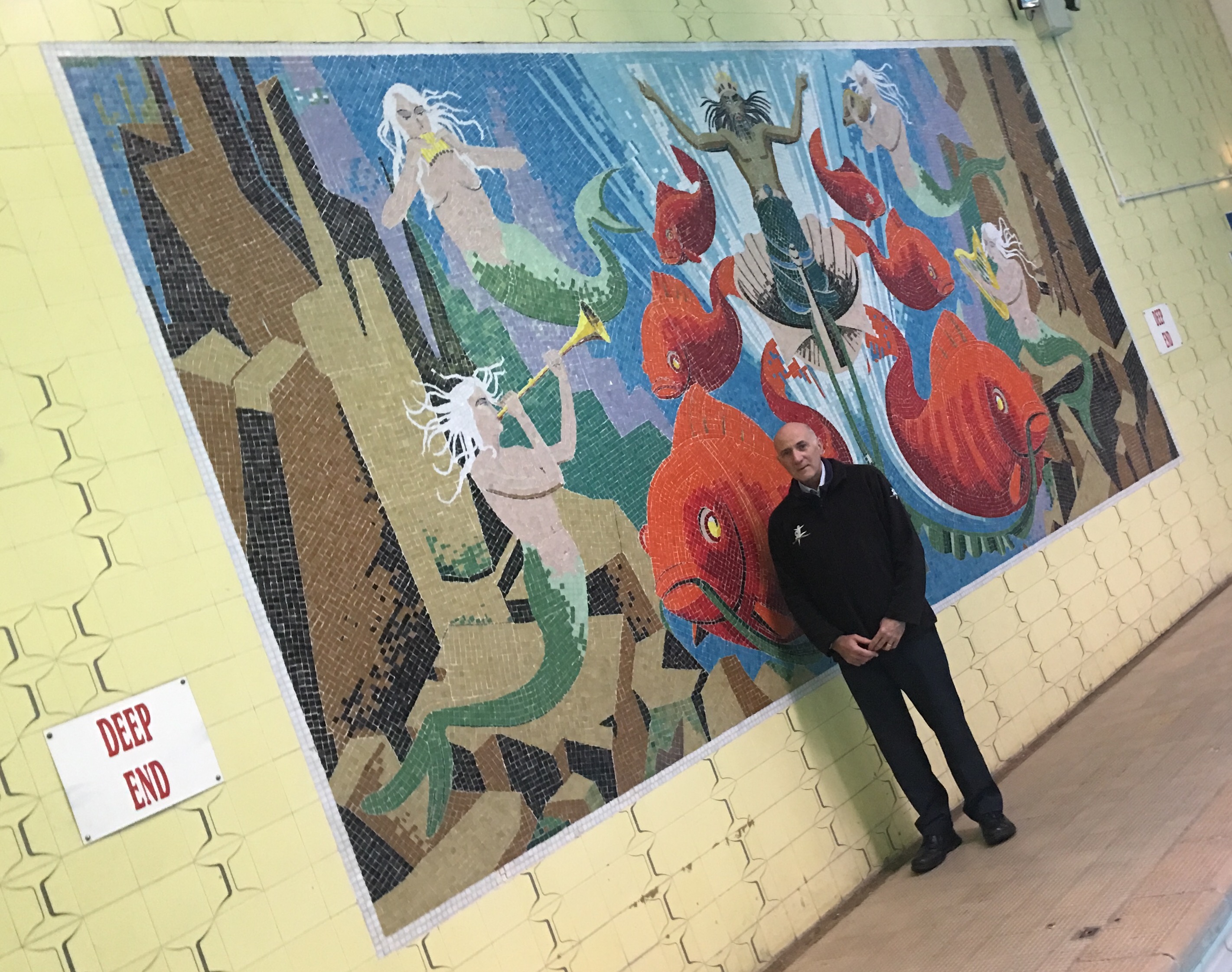 John actually worked on the art piece in 1967/68 as part of his art class when attending Albright Boys School. The art teacher was a Mr Frost pictured on the back row (4th on right) of the shown photograph. John clearly remembers working on the Neptune inspired piece before being moved in pieces to its final place at the deep end of the main pool at Langley Swimming Centre.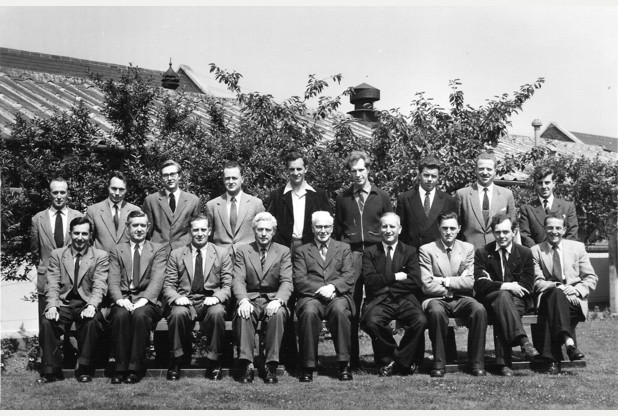 Langley Swimming Centre will be celebrating its 80th Birthday on 8th May this year; we are asking if any of our customers have any photos of the centre, throughout the ages. We would appreciate it if these could be brought in to the centre for us to take a copy, as we want to set up a display of the centre charting how it was used then and how it is used now.
Since this news article was published a number of new names who worked on the fantastic installation have come forward to tell us they worked those mentioned above including John Alan Mercer, Barry Guy, John King, Chris Ashwood, Pete Weaver, Roy Jenkins, Steve Leatherland, Paul Simpson Valdimar & Steven Piper.
Steven Piper of Oldbury who attended the school saw the article online and added" "My goodness that brings back memories. We all had to put a couple of pieces in the mural it was done on the floor in art lessons by Mr Frost. The design was drawn as a picture divided up in to small squares then each square was made into bigger squares of about 3 foot on the floor - it took a long time. I think it was a thank you to Langley baths for the use of the pool over the years but not sure. Mr Frost was a very talented man."