Keep motivated this winter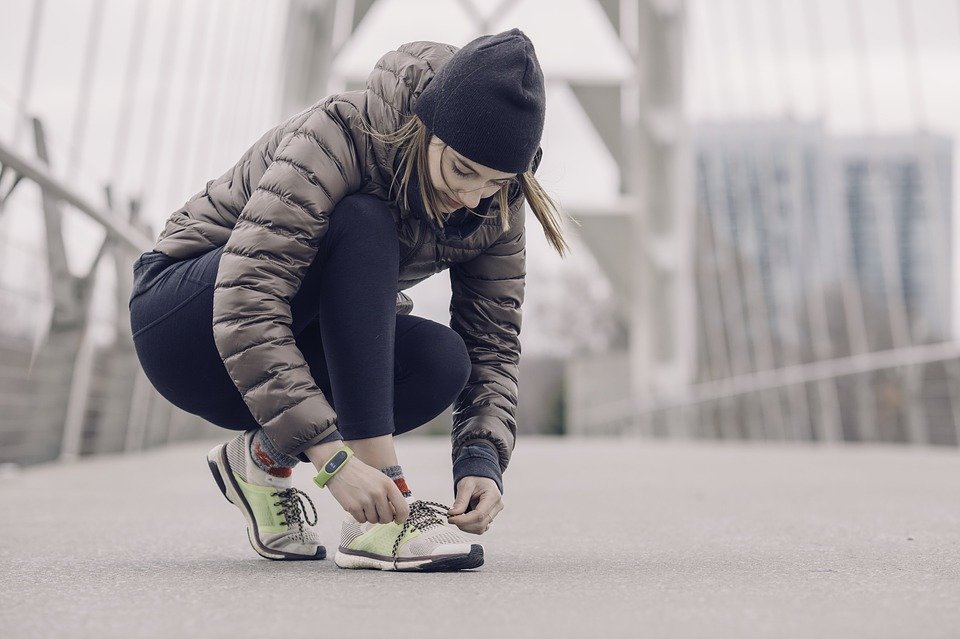 As much as no one wants to admit it, the winter months are here. With dropping temperature's and dark nights it's all too easy to find an excuse not to workout, but don't let winter derail your fitness goals.

Here's six tips to keep you fit, healthy and on track this winter
1. Drink lots of water.
Staying hydrated is always important regardless of the time of year. You can easily become dehydrated in the dehydrated in winter perhaps more so than during the warmer summer months as you can be less aware of the need to drink.
Carry around a water bottle everywhere you go and make sure you keep drinking.
2. Get outside
Winter may not be the time of year most people think of working out outside, however a workout outdoors on a crisp winters day can really change the pace of your workouts.
If you do decide to work out outdoors, be sure to wear layers of clothing and a hat or something to cover your ears.
3. Set a goal for the spring.
Having a goal to focus on is a great motivational tool so setting yourself a goal for spring can help you stay, motivated and working out through the winter months.
4. Watch your intake.
It's important to relax and enjoy yourself over the Christmas period however staying mindful of what you are putting into your body is still important as it's all too easy to take in lots of additional calories over Christmas.
5. Work out together
Working out in a group or with friends is a proven way of staying motivated, or if you prefer working out alone book sometime with an instructor who can write you a new programme or take you through a training session could give you the extra push to keep you going over the winter.
6. Your summer body starts in the winter!
The workouts you do now will prepare you for the summer, so use the winter to plan and put the groundwork in ready for the summer.