Jogging Club in the Valley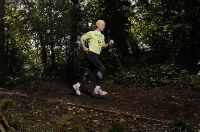 Sandwell Leisure Trust jogging club takes place at Sandwell Valley every Saturday at 10.15am.
The jogging sessions are set up to encourage people to become more active. They are open to people from all fitness levels and have qualified coaches available to offer advice on how to take part in and enjoy more physical activity.
Sessions are FREE of charge.
For more information contact Howard Court on 0121 506 4980.