Inspire Mark for Focus Weeks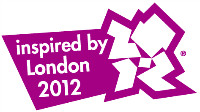 Sandwell Leisure Trust has developed a programme of Focus On Activity weeks to encourage people living in and around Sandwell to try various sports and physical activities which has now been awarded the prestigious
Inspire Mark award
.
So far focus weeks have been developed focus weeks for badminton, group fitness, swimming, fitness gyms and running/jogging. Each theme week will involve a variety of opportunities which will include two or more from the following: discounted sessions at local leisure centres; links with clubs to offer exit routes into sustainable participation; community events; competitions and race and free 'come and try' taster sessions.
All of the focus activity weeks will offer a diverse menu of opportunities for people to get involved so there should hopefully be something to suit everyone's taste or interests. A legacy of the theme weeks will be the opportunity for people to either attend an existing regular activity which is linked to an existing session or sports club, or possibly to create their own session at a time, venue and location to suit themselves.
Each theme week will promote existing opportunities offered by SLT, partner organisations and local community sports clubs. Support will be offered by the
Sport and Physical Activity Team
to help break down barriers to participation which may include access to venues, cost, cultural barriers etc. Examples of how we are going to do this across the theme weeks include the promotion of ladies only swimming sessions, development of taster sessions in group exercise in community venues as well as promoting existing programmes based at Sandwell's leisure centres, offering reduced rates/promotional offers to encourage participation and remove cost as a barrier.