Independence Day comes to Portway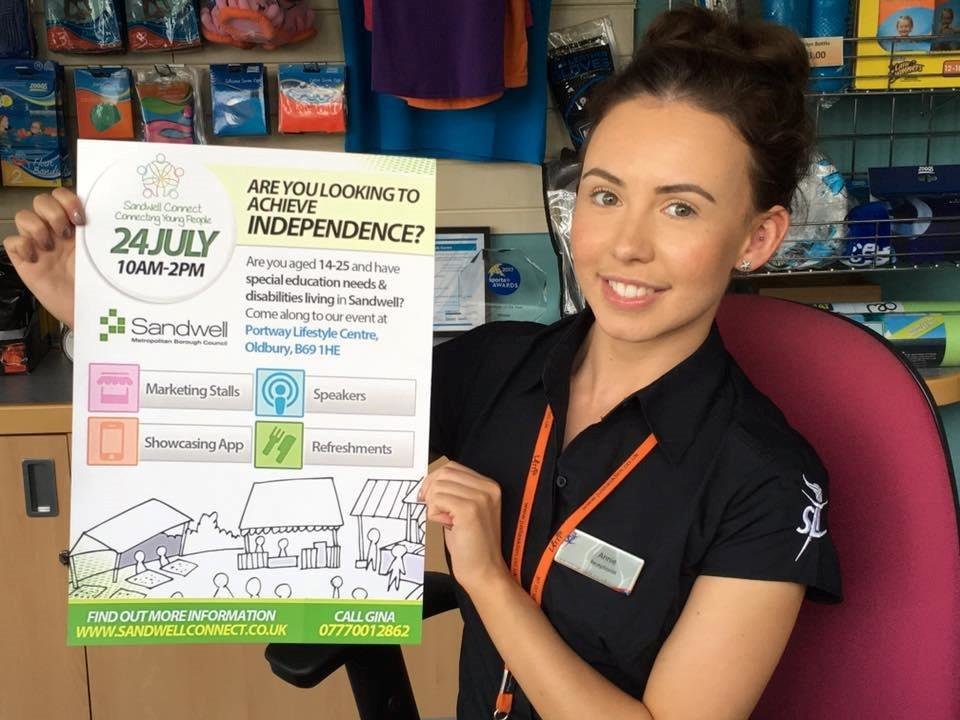 Sandwell Connect will be hosting this 'Independence day' on 24th July at Portway Lifestyle Centre B69 1HE.

This is a free event for 14 year olds to 25 year olds living in Sandwell with disabilities. The event will start at 10am and it will end at 2pm. Access for people with disabilities will be, as always, excellent, given the Portway Lifestyle Centre is a centre of excellence with an amazing gym facility, hydrotherapy pool and an inclusive group fitness programme.

Refreshments will be served and there will be marketing stalls.

Centre Manager John Harling "All our team are looking forward to welcoming the events' visitors to the centre and I encourage those young Sandwell residents to come along".

For more information about the event, contact Gina on 07770012862 or Click on the link.