Hundreds of Sandwell school children compete in athletics final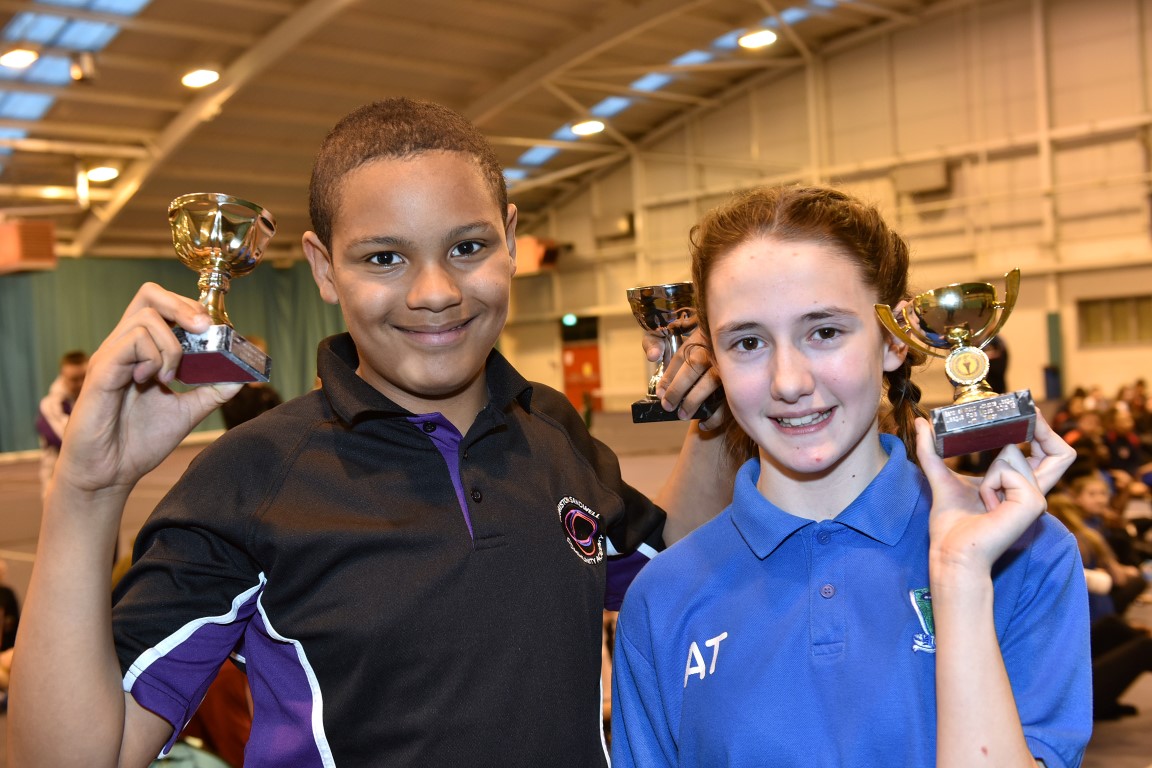 The Sandwell after school indoor athletics league, now in its 11th year, took place at Tipton Sports Academy on Thursday March 3.
The league saw Key stage 3 pupils (ages 11-14 years) from Sandwell school teams competing in six individual leagues for both girls and boys.
The league runs at full capacity from October until the league final in March from its Tipton Sports Academy base.
Students compete for certificates, medals and trophies as individuals and for their school teams.
Sandwell Leisure Trust's Sport Development Officer and league organiser, Howard Court, said: "The league has enabled track and field athletics to be an all year round sport in Sandwell which wasn't the case 11 years ago.
"During the league's history several young people have gone on to compete for England with many winning national titles and English school medals."
The event was supported by several award winning young volunteers that have previously been recognised for their work both regionally and nationally.
England Young Athletics winner, Tannika Burgess, who is the league starter and volunteer, said: "I can't believe I was here as an eleven year old competing for my school.
"My performance got me invited to Sandwell Leisure Trust's athletics group and I have never looked back. The atmosphere is amazing and electric. It's so fast moving and seeing so many youngsters under one roof competing so enthusiastically in track and field for their school team is wonderful."
The Inclusion Manager at Q3 Academy and former Olympian and Team GB Captain and Coach, Clova Court, said: "I have watched this event grow and grow over the years. To have so many students taking part in a competition so consistently outside of school throughout the winter is fantastic. I have not seen its equal.
"Sandwell Leisure Trust can be proud of what has been achieved here and continues to be achieved year in and year out. I was lucky, I travelled the world as an international sports star, but this is my roots and to be here to see my son win the overall award was a special moment. Also to see merit awards made alongside performance awards including a league role model award makes this an extraordinary event."
For more information on athletics or the indoor athletics league, contact Sandwell Leisure Trust's Sport Development and Physical Activity Team on 0121 506 4980.