Helen Hill: July's Myzone Champ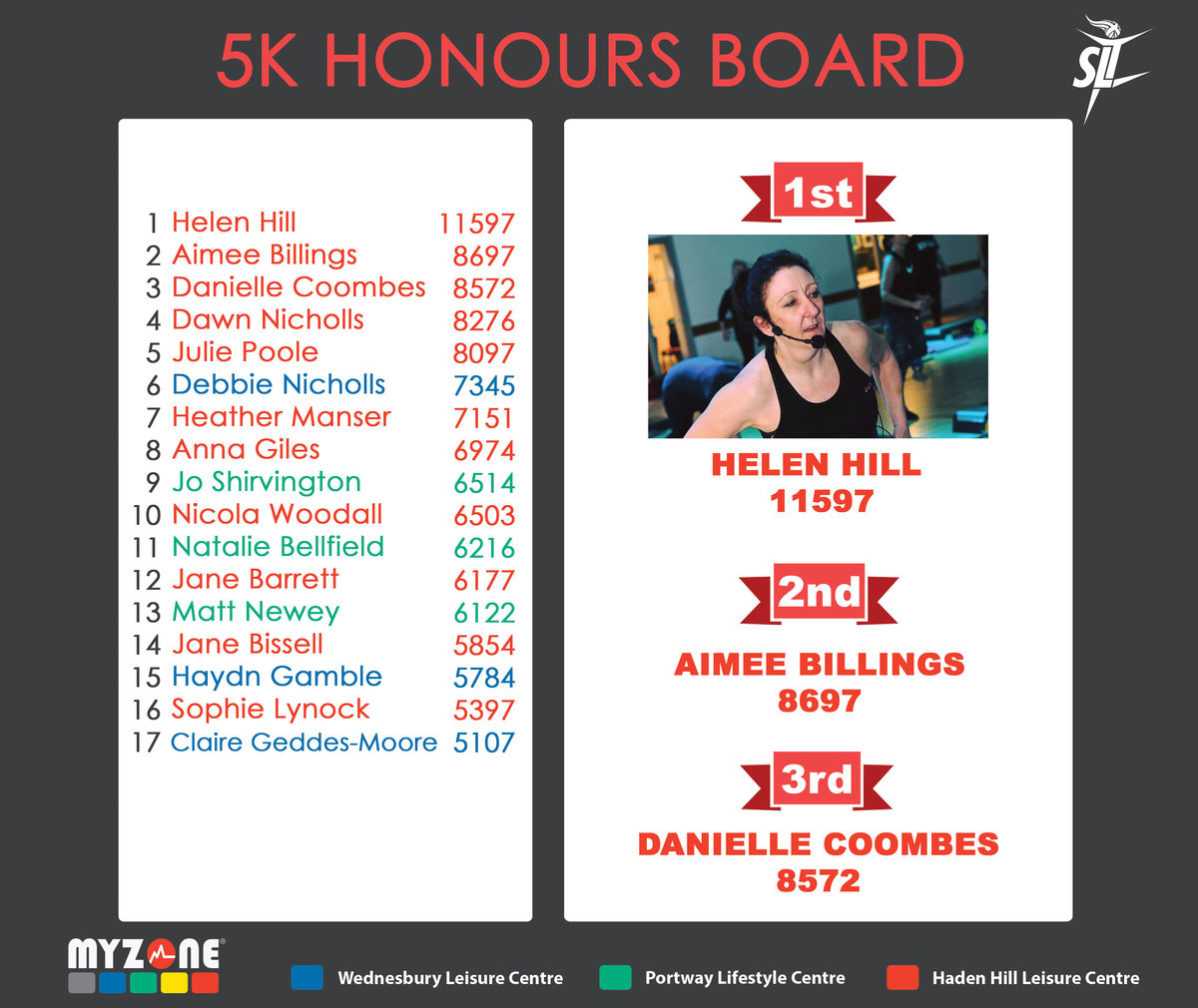 This month's Myzone crown goes to Helen Hill from Haden Hill Leisure Centre. She earned an impressive 11597 MEPs this month. Helen has been in the top 3 Myzone users numerous times but this month has reached new heights.

Despite some very hot weather there where some amazing efforts across all sites with even more Myzone participants achieving over 2k than last month.
Haden Hill Leisure Centre's team now occupy eight spaces of overall top ten. Fantastic commitment. Will next month see a push back from Wednesbury Leisure Centre and Portway Lifestyle Centre?