Healthy Food Choices: Protein Pancakes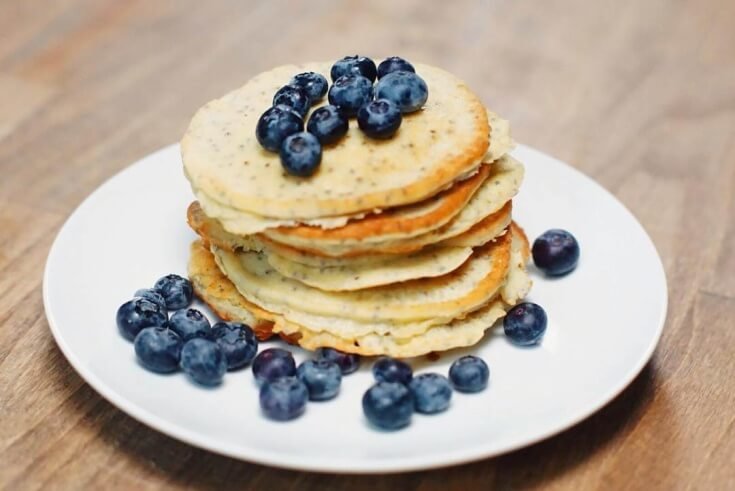 Making a nutritious breakfast needn't be hard work or overly time consuming, try this quick and easy Protein pancake recipe to kick start your day, just be careful with your toppings! We prefer mixed berries and Greek yoghurt. Let us know what you think!
Ingredients

1 Scoop of any flavour/brand of protein powder (plain or vanilla work well)
1 tsp Baking Powder
1 egg
50ml low fat milk or alternative milk (Such as Almond Milk).
*Tip*
Try adding Bananas and Oats to cook up a flavoursome alternative! Just add 40g of oats and 1 mashed Banana
Method
Blend up your protein powder and egg and baking powder to make your batter (Add in your banana and oats if using these ingredients).
Slowly add your milk until the batter is your desired consistency (We used it all to get crepe style pancakes).
Heat a non-stick pan (with low calorie cooking spray, coconut oil or butter) and then cook your pancakes until they appear golden and brown then flip and do the other side, once they are cooked on both sides get ready to tuck in