Hadley Stadium - Training ground of the Special Olympics Sandwell Team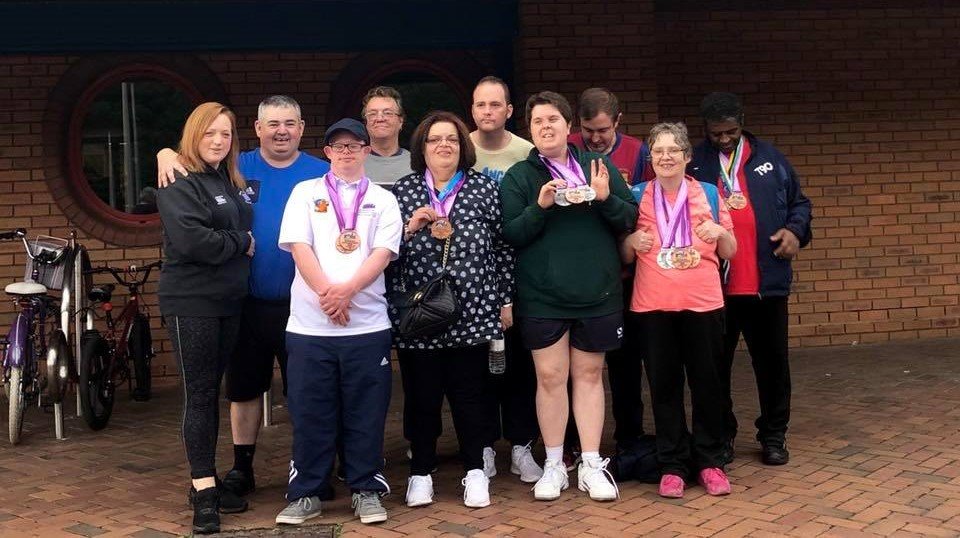 Special Olympics Sandwell has been providing sports & leisure activities for adults & children with learning disabilities for over 35 years now. Participants get to learn numerous Olympic-type sports and travel across the country competing. The team train at Hadley Stadium every week and have been doing so for over a decade. Up to 50 athletes attend the weekly training sessions and have built a great relationship with staff at Hadley Stadium.

The team's most recent victory was at the Special Olympics 40th Anniversary Games in Stirling, Scotland with many Silver and Gold Medals being brought home. This was the largest sporting event in Scotland for intellectual disability in 2018, with over 1200 competitors, 400 coaches/officials, 500 volunteers & in excess of 5000 spectators. Individuals who won performed exceptionally well were: Mandy, Sean, Satnam, Carl, Edith and Leroy in the athletics. Nathan, Elizabeth and Martina in the badminton. Simon, Paul and Daniel in the Boccia.
Special Olympics Sandwell also train at other SLT centres and other facilities across Sandwell and continue to go from strength to strength. If you want to find out more information or support the team you can visit their facebook page here.