Gold for Sandwell Indoor Athletics Teams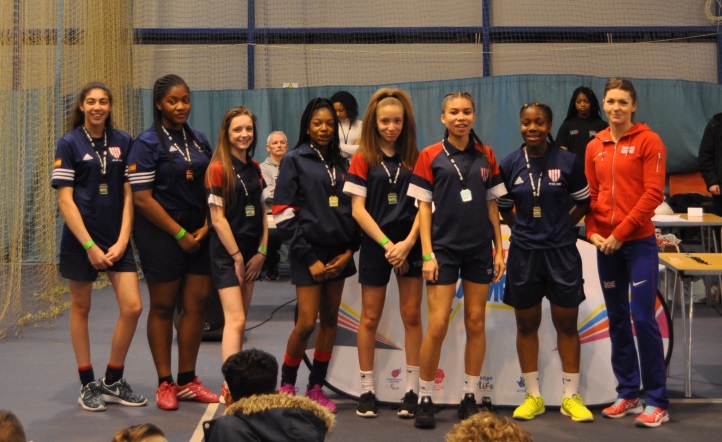 17 teams from schools across the Black Country took part in a fantastic morning of athletics.
Each athlete took part in an individual race, field event and team relay race. Medals were awarded to the top three schools and trophies for the best individual athletes.
Kelley Massey the commonwealth and European 400m relay bronze medallist attended the competition as part of the sporting champions programme. She gave a speech at the opening ceremony and spoke to the athletes during the competition then presenting the awards at the end.
The competition was supported by leaders from Wolverhampton and Bilston Athletics club, Sandwell College and Creative Academies
Sandwell Schools took gold medals in both boys and girls competitions with Oldbury Academy winning the boys and Sandwell Academy taking gold in the girls competitions.
Black Country School Games competition programme is coordinated by BeActive Partnership. Read the full report on the Sandwell Indoor League by England Athletics here...
For more information on athletics call the Sandwell Leisure Trust Sports Development team on 0121 560 4980.