Get ready for a Spooktacular Halloween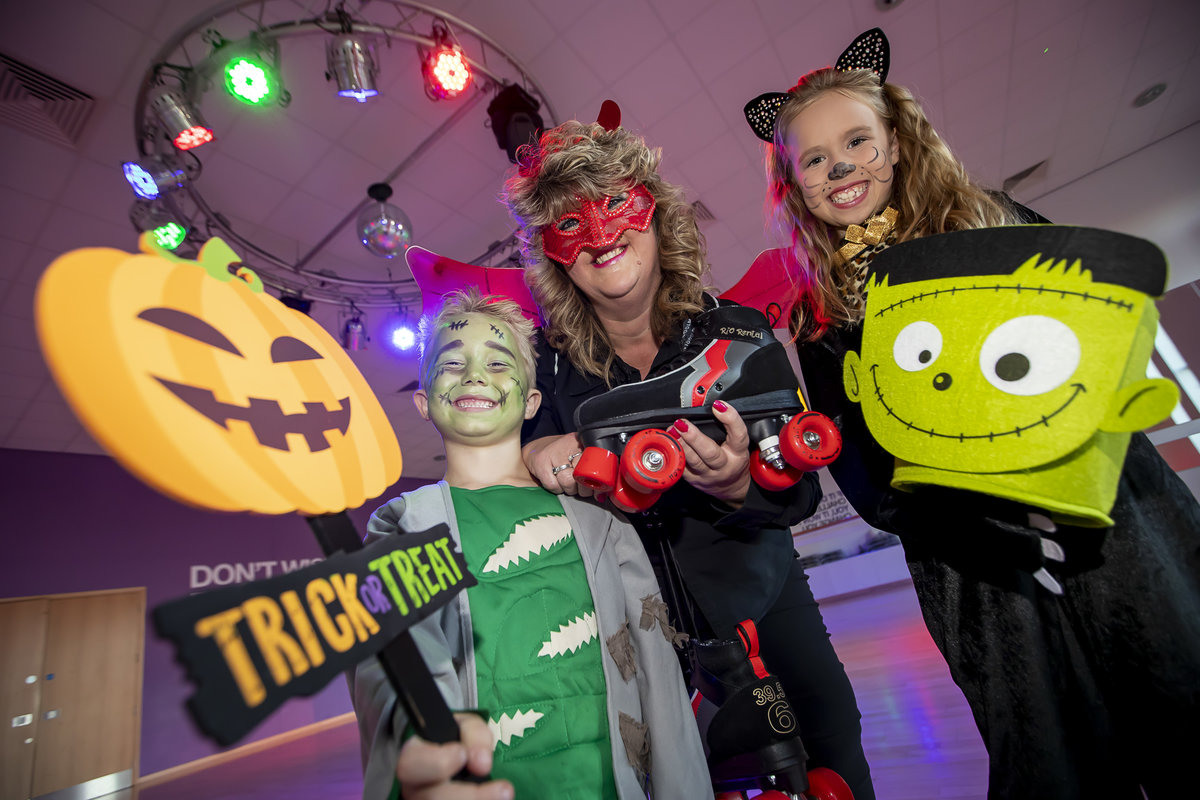 Raise your spirits and your heartbeat over the Halloween period with a 'spooktacular' choice of events from Sandwell Leisure Trust (SLT) across the borough.
Portway Lifestyle Centre in Oldbury, Haden Hill Leisure Centre in Cradley Heath, Tipton Sports Academy and Tipton Leisure Centre, plus Smethwick Swimming Centre - are hosting family fun and interactive activities, so book early to join in the ghostly and ghoulish goings on.
Portway on Newbury Road kicks things off on Friday 26th October with a Halloween Roller Disco that will be frightfully good fun. There's a family skate from 6pm -7.30pm and an open session from 7.45pm – 9.15pm and it costs just £4.20 per individual.
Alternatively, Tipton Sports Academy on Wednesbury Oak Road hosts their Roller Disco on Saturday 27th October (it's back by popular demand) and you can join in the family open session 5.15pm – 6.30pm or the open for all session 6.45pm – 8pm. There's a fancy dress competition and prizes for the best and spookiest costumes. Entry to the disco costs £4.20 and skates can be hired for only £1, but arrive early as there are limited skates available.
Haden Hill on Barrs Road, meanwhile, is hosting their ever popular Mini Monsters Ball on Wednesday 31st October from 2pm – 4pm for ages 4-10. There are fun games, arts & crafts, a disco and buffet, plus a fancy dress competition – and it costs just £5 per person, so sign up soon at reception to secure your place.
You many even raise the dead at Smethwick Baths on Thimblemill Road when they host their spine tingling Ghost Tour in the spooky passages and tunnels beneath on Wednesday 31st October from 7.30pm – 8.30pm. Tickets cost just £3.50 (over 16s only) and can be purchased at reception.
It's one of the most haunted buildings in the country, being sited above a medieval plague pit, while the area above this mass grave is the former World War II air raid shelter and forms part of the old subway system. Just some of the spirits regularly seen by paranormal enthusiasts include the ghost boy, the spirit of an 8-year-old girl called Emily, a working man in boiler suit, an elderly gent with a long beard, plus ghosts of cats, dogs and even a horse.
Last, but not least, Tipton Leisure Centre on Alexandra/Thursfield Road is proud to present their Costa del Tipton Halloween party on 2nd November from 7pm – 8pm. Prices are;
child - £2.60, adult - £4.50 or 2 Adults & 2 Children - £13.10. You don't need to book, just turn up, but please note SLT's under 8's policy on parent/guardian responsibility applies.

There will be floats, games and Halloween themed music, so come kitted out in your scariest outfit as there will be a fancy dress competition at 6.45pm with scaringly good prizes to be won. The winners will be picked before the pool is open, but please note you'll need to wash any body and face cosmetics off before entering the water.