Free swims helping keep older people healthy and active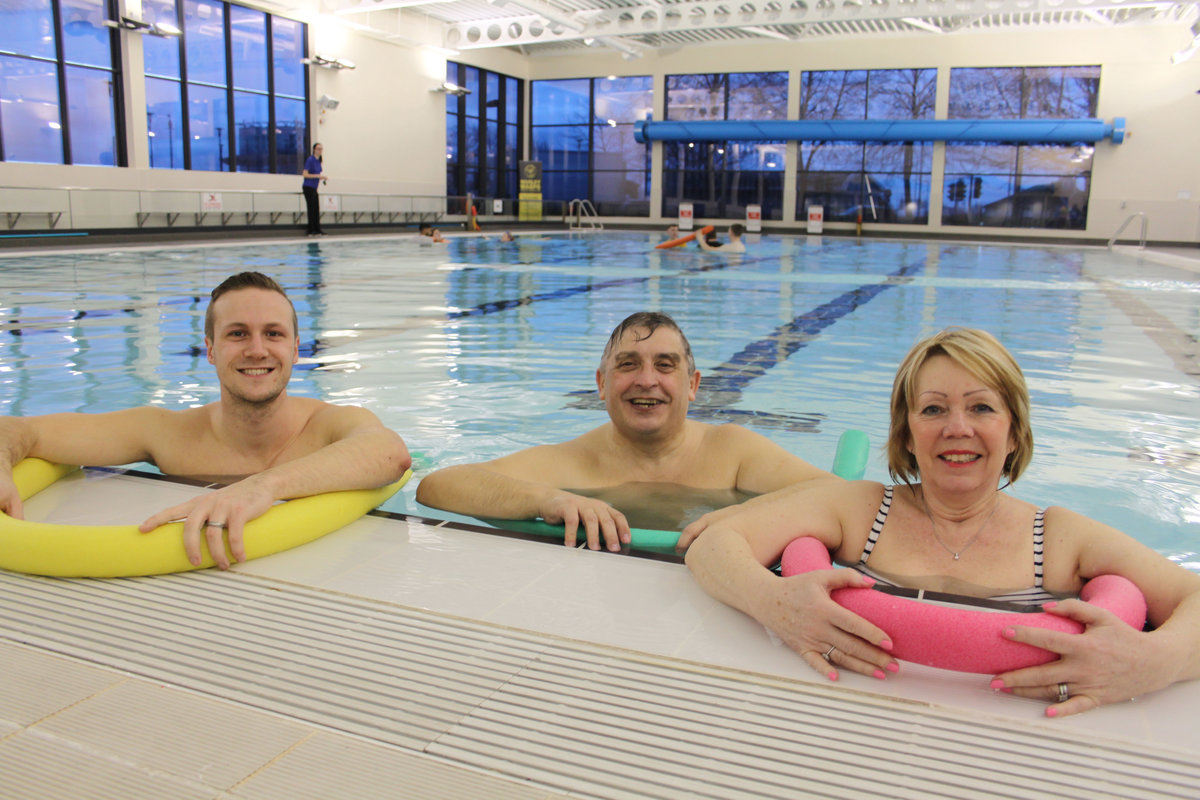 People aged 60-plus in Sandwell can swim for free all year round under a popular Sandwell Council scheme.
Free swimming for people aged 60 and over is available at Sandwell swimming centres – check with individual centres for times of the free sessions.
Sandwell Council has recently extended its free swimming scheme, which also provides free sessions for young people aged 16 and under during the school holidays.
More than 7,500 older people have become members of the scheme since it launched in June 2013, and they have enjoyed nearly 90,000 swims since the programme was first extended in April 2015.
Recent surveys have also showed that people aged 60-plus swim more often when free swimming is available, with them keen to boost their health.
Councillor Bill Gavan, Sandwell Council's cabinet member for leisure, said: "Our free public swimming scheme for older and younger residents has been a great success and we felt it was very important to extend it for a further two years.
"Swimming has big benefits for people's physical and mental health – and is also good fun and an opportunity to socialise.
"I'd encourage people of all ages to check out our fantastic swimming centres across Sandwell, including our new pools in Tipton, West Bromwich and Wednesbury. We also have the state-of-the-art aquatics centre on the way in Smethwick."
Sandwell Council works with Sandwell Leisure Trust and Places for People Leisure, which run swimming centres in Sandwell.
Councillor Elaine Costigan, cabinet member for public health and protection, added: "I am very pleased that the council is carrying on this great free service for people aged 60 and over."
Lewis Pountney, Public Health Development Manager added " Swimming burns calories, so helps you lose weight and swimming for weight loss has been regularly praised for its cardiovascular health benefits, especially for older people. As swimming uses so many muscles in your body, your heart and lungs must work hard to supply them all with oxygen. This means that swimming will give your cardiovascular system an excellent workout.
Any exercise that makes you breathe a little heavier is good because it means your body is working hard! As your heart and lungs get stronger you will be able to go for longer before you get tired, your resting heart rate will decrease and blood pressure will lower.
Regular swimming when losing weight will improve your health and may reduce the risk of chronic illnesses, such as heart disease, type 2 diabetes and stroke.
To register for free swimming, just click here.