Free rapid tests now available for more Sandwell residents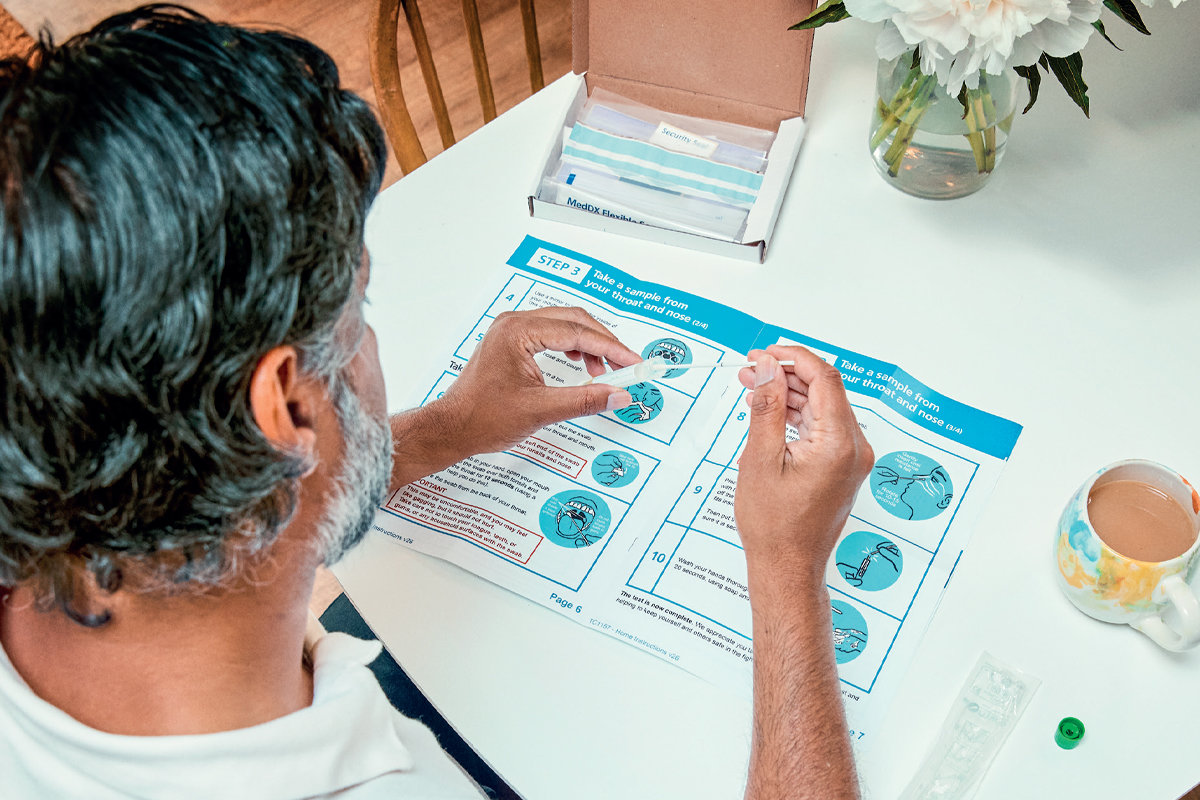 New government guidance means adults in households with children can test themselves every three or four days.
Adults living with children at primary school, secondary school or college - or in a support bubble or childcare bubble with another household with school age children - are encouraged to use a rapid Covid-19 test at home.
Details are available at: www.sandwell.gov.uk/rapidhometests
These rapid home tests are only for adults with school age children in their household and their bubbles.
Schoolchildren will be tested in school as appropriate.
Rapid testing is only for people with no Covid-19 symptoms. If you have a new continuous cough, high temperature or a loss or change in sense of taste or smell you should and book an NHS (PCR) test.
Boxes of tests can be collected from testing sites in Tipton, Smethwick and West Bromwich between 1.30pm and 7pm every day of the week, up to two boxes of rapid home tests per family or four for a large family. There is no need to book.
The test detects cases of Covid-19 in under 30 minutes – meaning positive cases and their whole household can isolate immediately.
Councillor Farut Shaeen, cabinet member for living healthy lives, said: "We all recognise the importance of getting our young people back to school. Making testing a regular part of your schedule will ensure our children can return and stay in school.
"It is important that we continue to follow the government guidance of covering faces in public spaces, washing our hands regularly and keeping distance to keep positive Covid-19 case numbers in Sandwell reducing."
Sandwell's Director of Public Health Dr Lisa McNally said: "This can be the difference between children being able to stay in school or a class being sent home due to an outbreak.
"Regular testing will mean more positive cases within households are found, helping to keep educational settings and our communities safe."