Focus on Box-a-cise with SLT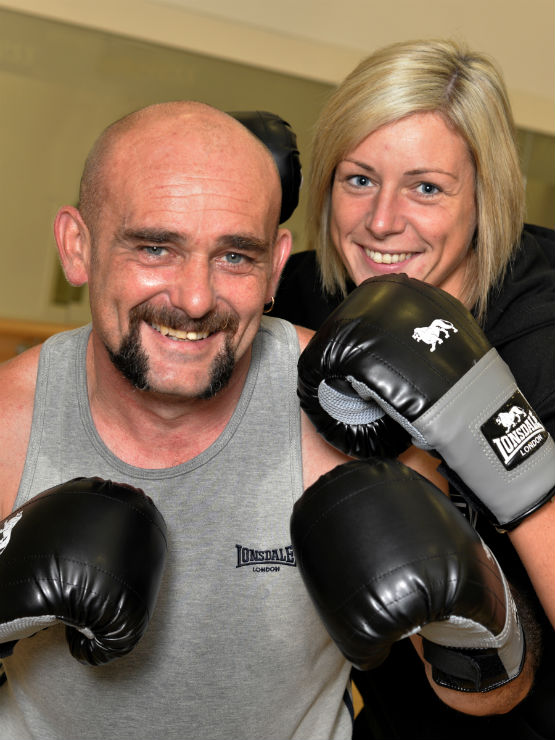 A typical class involves shadow-boxing, skipping, hitting pads, kicking punchbags, press-ups, shuttle-runs and sit-ups. It is a fun, challenging and safe workout.

Whatever your size or shape everyone can work their way up to a good level of fitness by attending regularly.
Benefits of Box-a-cise
Decrease stress levels

Improve hand-eye co-ordination

Increase stamina

Raises core strength

Improve posture

Strengthen and tone muscles

Increase endurance

Improve flexibility

Burns calories
Each class will involve a warm-up and cool-down, with a series of boxing drills and skills. The whole body is challenged through a range of stations in each class. Each station focuses on a different muscle group e.g. legs followed by core followed by upper body.

Box-a-cise classes are available at:
Haden Hill Leisure Centre
Tuesday 6pm

Smethwick Swimming Centre
Wednesday 6pm (45 mins)

Tipton Leisure Centre
Wednesday 5.30pm (45 mins)
Thursday 10.15am (45 mins)
Friday 7am

For more information contact one of the centres above on 0300 012 0121.