Fitness Q&A with SLT member Paula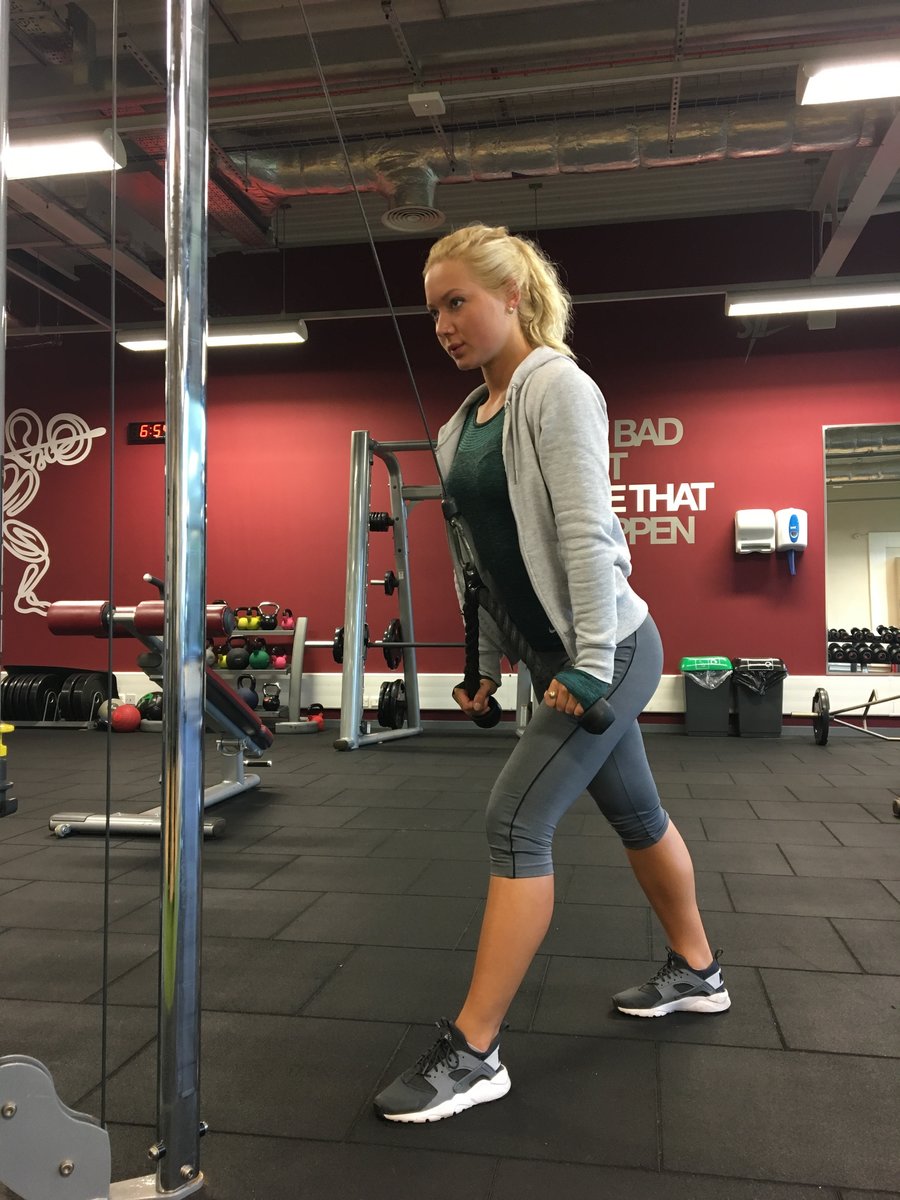 Meet Paula Gorska, 20 years old, from Wednesbury. SLT caught up with the aspiring fitness model before her morning workout.
Is it Wednesbury Leisure Centre you use most often ? And if so, why does Wednesbury meet your fitness needs?
Yes, I train at Wednesbury Leisure Centre. The reason why I chose this place is that it meets my standards, it is nice and clean, has got equipment of good quality, the staff colleagues are always friendly and happy to help, the place is so multifunctional as there is the gym, swimming pool and it offers fitness classes too which prevents from boredom and helps everyone find something suitable for them. Also it is quite close to my house which allows me to train there even twice a day (I do cardio in the morning and resistance training just after work in the evening as I am preparing myself to compete in Bikini Fitness Competition next year).
What was the moment that inspired you to get into fitness and start using the gym?
I have been always very active. When I was a child my dad often was taking me to the gym where he has been training but I was only observing him as I have been too young to train and so I have been so excited that finally one day I will be allowed to do it too... I think that was a great inspiration for me as one day I thought I want to lift weights and be as strong as my dad was. Finally as an adult I decided to buy a gym membership and honestly that was one of the best decisions I ever made. So since summer last year I train at Wednesbury Leisure Centre and I absolutely love it! I just could not imagine live without it. This is my real passion.
Are you happy to tell us about your fitness history?
I started using gym when my fitness level has been quite good already so my training was a bit harder and more advanced than an average person that just started using gym. I knew how to use most of the machines but if I was struggling or not sure with something then I asked local personal trainers. I went straight away on resistance machines and some free weights and eventually I was doing a bit of cardio on the end of my training session from time to time but not necessarily as I wanted to build more muscle, not lose fat. I established my workout routine quite quickly and I really enjoy Wednesbury Leisure Centre since my first session there.
Do you prefer gym sessions or fitness classes?

Most of the time I do gym sessions, especially now when I am preparing to the Bikini Fitness Competition as I have got a special training plan that I have to stick with to achieve results that I want. I have done fitness classes in the past as well and I enjoyed them too.
What are your regular fitness classes (inc what sites) and how do they help you achieve your goals? Do you think fitness classes are suitable for all fitness levels ?

If I am doing fitness classes usually I choose Circuit but I like indoor cycling as well. I think that classes are suitable for all fitness levels as everyone exercise in their own piece and try their best to do it correctly and efficiently. It is extra motivational when there is possibility to train with someone so I found group training really nice.

What do you think of the equipment at Wednesbury LC & is there anything that you really like using?

I am happy and satisfied with the quality of gym's equipment. It is solid and allows work on the whole body. I prefer cross trainer and stepper machine as my besties of any cardiovascular machines available and I love to use kettlebells and dumbbells during my resistance training too.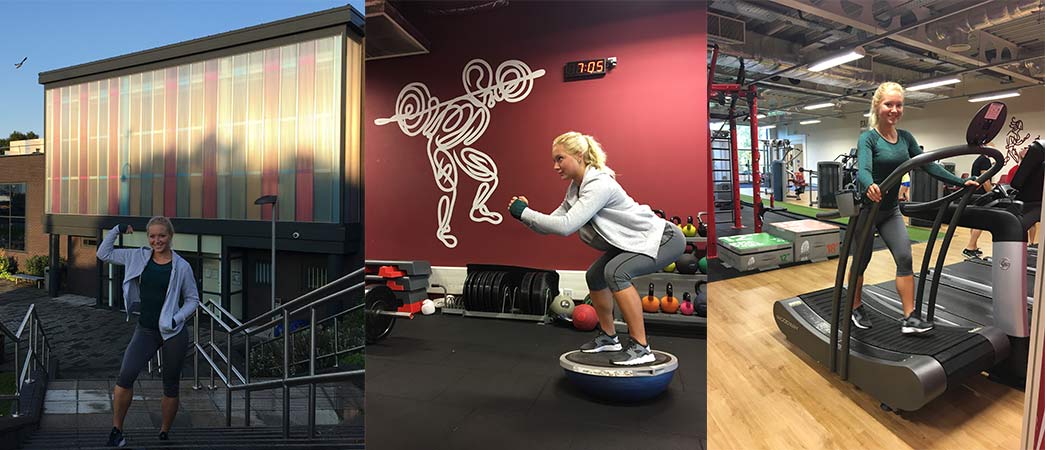 How do you find the team and staff at the centres?

The staff at the Wednesbury Leisure Centre is brilliant. Anytime I need something they are happy to help, always with positive attitude. There is great teamwork and the atmosphere at the gym which is quite important.

How long have you been using SLT?

I have been using SLT since summer last year.

Are you a One Card member? If so has this given you any extra benefits or motivation?

Yes, I am a one card member and I am happy with the offer, perfectly suits my needs. Having a gym membership provides more motivation and keeps remind to use it regularly.

What do you enjoy about exercising?

I love challenge myself and exceed my personal comfort zone. Successfully done training improves my mood, helps me awake and boots energy (such as morning cardio). It prevents from any health risks and diseases and improve the posture and body shape which I love about it. And it is so fun of course!

Do you find there are advantages of exercising in a group environment?

Group exercising offers a variety of benefits including a safe and effectively workout, exposure to a social and fun environment, a consistent exercise schedule and much more...

What motivates you to keep coming?

There is few things that help me stay motivated. Firstly, family and friends, they know that fitness is my passion and they support me all the time. I am glad that I have them here with me. Secondly, my long-term goal to compete in Bikini Fitness Competition next year. Bodybuilding is more than just hobby, it is a lifestyle, wonderful lifestyle. Finally, third thing that motivates me is overcoming mine weakness and being a better person each day.

Could you offer any tips for people looking to start a similar fitness journey ?

I would advice anyone that is looking to start their fitness journey to have a starting point and track it. Staying realistic, having a SMART goals and making small changes would be effective as trying to change everything at once is not maintainable... Everyone started somewhere so do not worry about current situation and do not demotivate yourself, stop looking for the excuses and strat doing something! The time goes by faster than we can imagine so do not waste it and go for your dreams!