Fitness Q&A with SLT Member Charlotte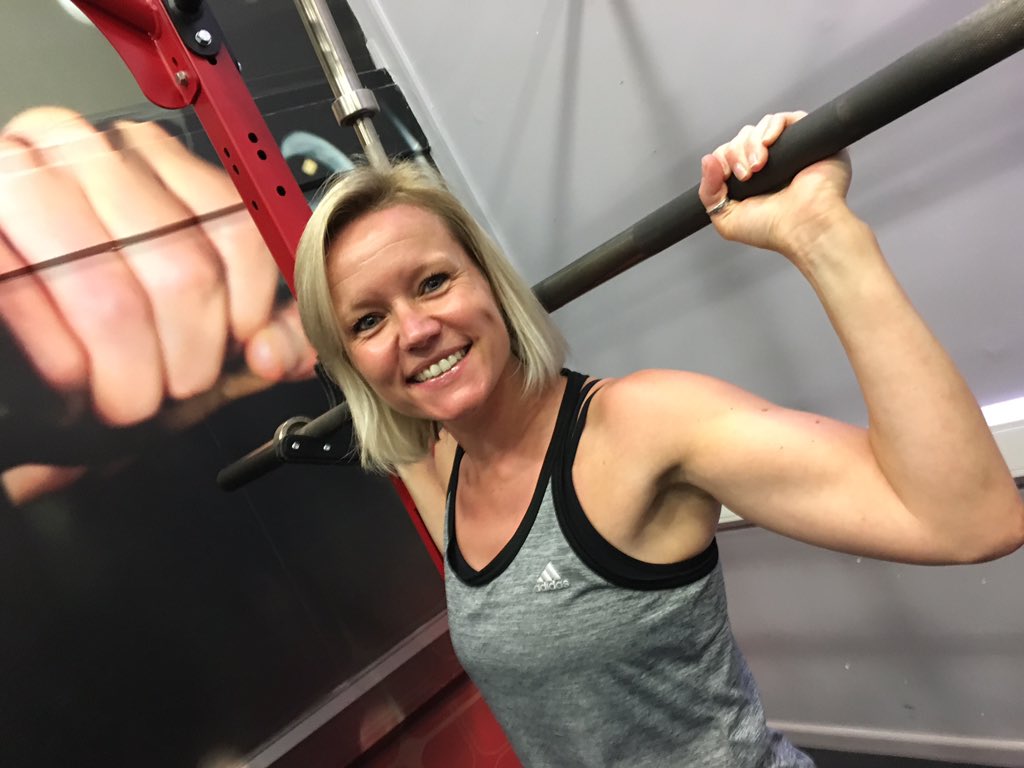 What was the moment that inspired you to get into fitness and start using the gym ?
My very first Zumba Session one Saturday morning at Portway Leisure Centre 2015 – (pay as you go customer back then) with Bree was where my story began – I was totally hooked initially just with Zumba.
Are you happy to tell us about your fitness history?
I used to be a member of a tap dancing group, we were known as the "Tappy Mondays" , we would practise on Monday nights for about an hour and so , at the time I didn't have a car of my own so I would get the bus to and from work I would get off the bus a few stops early and walk approx15 minutes across the city centre to my office, the same on the way home and also when weather permitting I would walk my daughter to and from school which is about " 20 minutes each way, apart from this I didn't really exercise – I knew I needed more , my partner who is also a member of SLT used to frequency go out of an evening to use the gym and I thought " I need a bit of this".
As already mentioned my first classes were Zumba, I'd do about 3 classes a week , one of my Mummy friends from school invited me to join her at Smethwick for a Friday morning body pump class and I have not looked back since my strength and fitness has continued to grow as well as my wellbeing!!
Why do you chose to go to classes more than the gym as part of your routine?
I have been lucky enough to meet some fantastic friends through taking part in different classes at SLT , we set a up whatsapp group and we keep in regular contact with each other encouraging one another to go to classes during the week and weekends, as well as sharing the car journeys. Genuinely, the classes are enjoyable, they are tough and push you but being able to work out with friends and also amazing instructors who are always happy to offer advice on fitness / techniques the classes really do not feel like a chore.
What are your regular fitness classes (inc what sites) and how do they help you achieve your goals ?
Tuesday evenings - Indoor Cycling – Haden Hill Leisure Centre
Thursday evening - Indoor Cycling – Haden Hill Leisure Centre
Friday morning - Body Pump – Smethwick Swimming Centre
Saturday morning – Bodypump followed by Zumba – Portway Lifestyle Centre
Sunday evening – Indoor Cycling & Body Pump45 – Haden Hill Leisure Centre or Sunday morning Bodypump and Combat – Smethwick Swimming Centre
I am a currently a "non gritter " however I am about to take the 8 week GRIT challenge at Haden Hill. My first GRIT session being Saturday 6th May, so the above classes will have to change slightly in order that I can take the challenge
Do you think fitness classes are suitable for all fitness levels ?
Yes 100%
How do you find the team and staff at the centres?
Very helpful, the cleaning lady at Portway is particularly happy and smiley.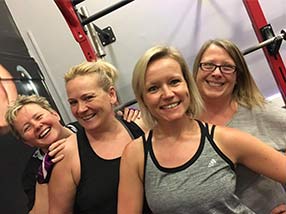 How long have you been using SLT?
Since Sept 2016
Are you a One Card member? If so has this given you any extra benefits or motivation?
Yes I am . The motivation to continuing to exercise is because I love it , however having the knowledge that I use my £28.50 membership per month to its maximum potential genuinely makes me feel my money is spent very wisely.
What do you enjoy about exercising?
I love how it naturally releases endorphins so you feel on top of the world as well as making obvious physical changes to my body and general wellbeing.
Do you find there are advantages of exercising in a group environment?
Yes indeed it is so much more fun when there is a group of you, there is an amount of competiveness too you don't want to give up if your fellow team member is still going strong!
What motivates you to keep coming?
Honestly I just love it , I cannot imagine ever not coming, more than anything I would say that how I feel after working out is my main motivation for continually coming. It really is such a good feeling.
Could you offer any tips for people looking to start a similar fitness journey?
I would say get out there and give it a try, whatever your level of fitness it doesn't matter there will be a class (classes) for you, find a class you love and you will be on the road to a successful fitness future . ( come and find me ) me and the girls love meeting new people.