Find out more, get involved...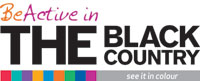 Find out more about what's happening in the Black Country for 2012 and the West Midlands for 2012.
If you are interested in volunteering positions go to the London 2012 website / Get Involved area and go to volunteering to find everything you need to help decide if you have what it takes to be a London 2012 Games Maker. Applications for roles including ticket checking, uniform distributors, helpdesks and information points will open on 15 September 2010.
Other links you may find useful are the London 2012 website and London 2012 Inspire Programme.
The Olympic and Paralympic Games are about more than just sport. London 2012 is also staging a Cultural Olympiad, find out more about arts and cultural events taking place across the UK.