"Family Friendly" Couch to 5k to launch at Portway Lifestyle Centre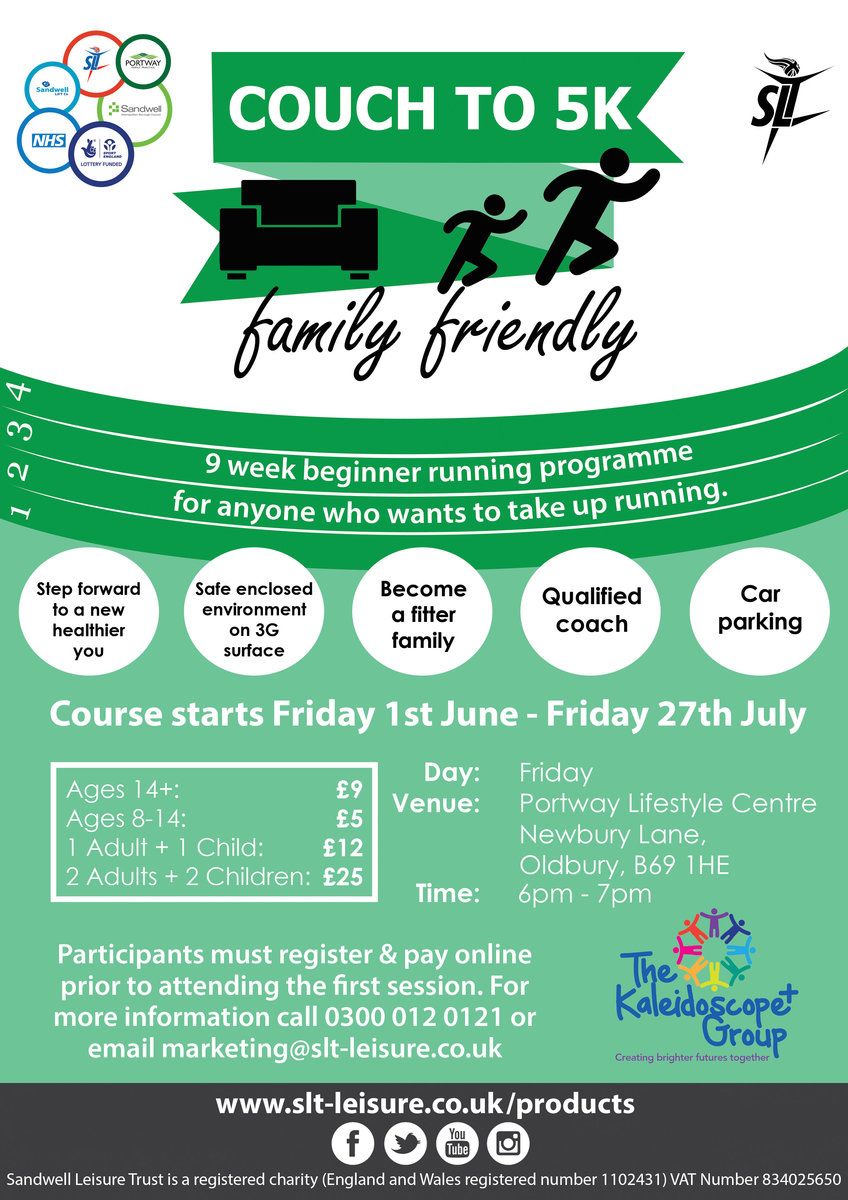 Following overwhelming demand we are pleased to announce our first "Family Friendly" Couch to 5k to be hosted at Portway Lifestyle Centre in Oldbury. The sessions will be delivered in partnership with The Kaleidoscope Plus Group starting 1st June, every Friday for 9 weeks.
The sessions will take place on the safe & enclosed 3G pitch with our friendly & welcoming team. Places are strictly limited and we are expecting this programme to sell out quickly so please don't wait to book your place.
There are plenty of benefits from getting into running. For starters, it's an easy way of improving your physical health. Running regularly will improve the health of your heart and lungs. It can also help you lose weight, especially if combined with a healthy diet.

There is evidence it may help increase bone density in some people, which can help protect against bone diseases such as osteoporosis.

There are also mental benefits of running. Taking on the challenge of Couch to 5K can help boost your confidence and self-belief, as you prove that you can set yourself a target and achieve a goal. Running regularly can also be a great stress reliever and has even been shown to combat depression.
Why not get involved & reserve your place today on this link.