Family Friendly Couch to 5K launches at Portway Lifestyle Centre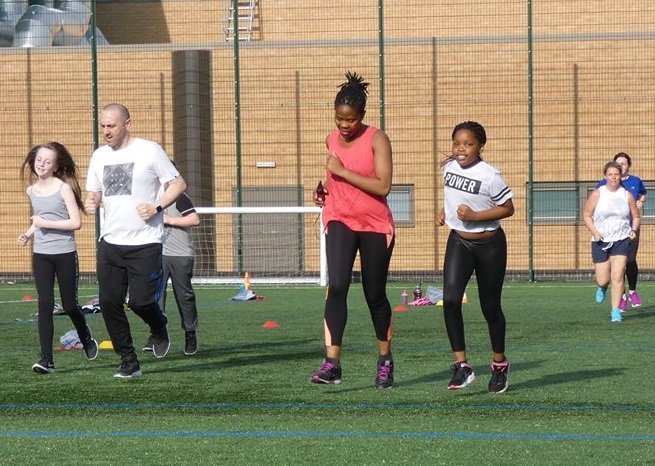 Sandwell Leisure Trust launched their first "Family Friendly" Couch to 5K programme on Friday evening at Portway Lifestyle Centre.
The 75 spaces available sold out in just four days. Natasha Jackson, Site Fitness Co-ordinator commented " It was an amazing first session with a real uplifting atmosphere. The programme has attracted children aged 8 to older adults. Everyone seemed to enjoy it but some did find it harder than others. It's important now that the participants complete their homework ahead of next week. It's another exciting addition for our inclusive programme here at Portway."

Couch to 5k is designed for absolute beginners, so whether you've never run before or you want to get back into being more active, it's an easy way to get fitter and healthier. Whilst there are other Couch to 5K programmes operated our research indicated that people were not comfortable running in the local park as they were very conscious about how they looked. Our closed environment and training with like-minded people are perfect to anyone wanting to take their first step towards a healthier lifestyle.
The cost for the course is just £9 which includes a weekly coached session, discounted track access at Hadley Stadium & Tipton Sports Academy and an online support group. The online support group was recently piloted on another project and was seen as a fantastic tool where participants encourage each other but also receive training plans, tips & can shares photos and video.
The programme was launched & managed by Neil Duggan (Business Development Manager) & Paul Badhams (Fitness Development Manager) added " finding a physical activity solution for the family isn't easy, however this has really caught the imagination of local residents. It's was very inspirational to see so many people taking their first steps towards a healthier lifestyle with us".
Did you miss out this time? We have just confirmed Old Hill Cricket Club (next to Haden Hill Leisure Centre) for our Autumn programme. Click here to secure your place, it's first come first served as usual.